Scenes From A Batgirl And Nightwing Themed Wedding
Laura is a Batgirl fan. Seth is a Nightwing fan. They fell in love over a conversation about Batman, and the rest is history.
The bride and groom to be, Laura and Seth… and here are scenes from a Batgirl and Nightwing themed wedding.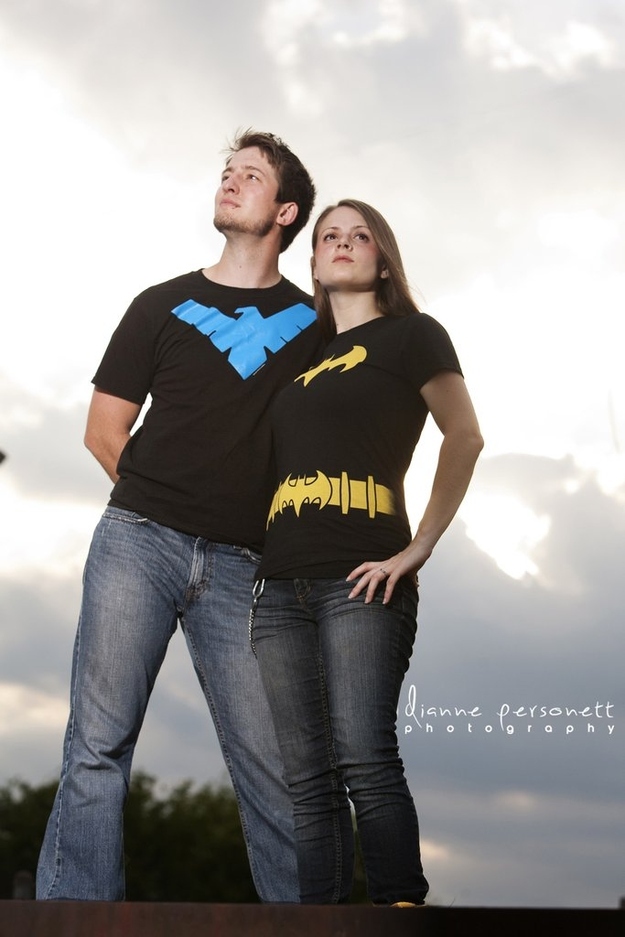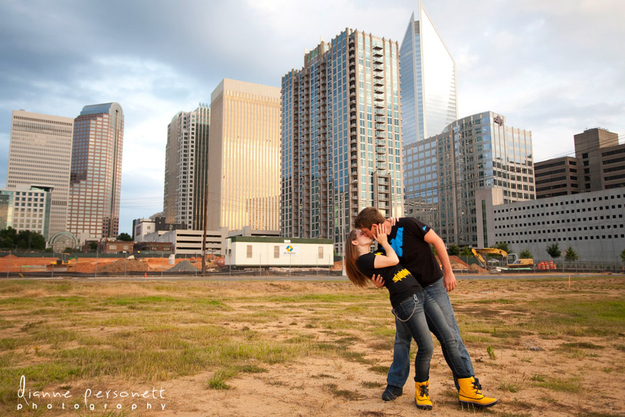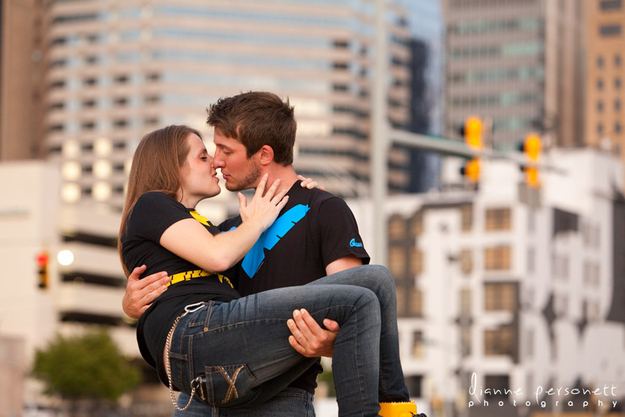 Posing with their favorite heroes, Batgirl and Nightwing: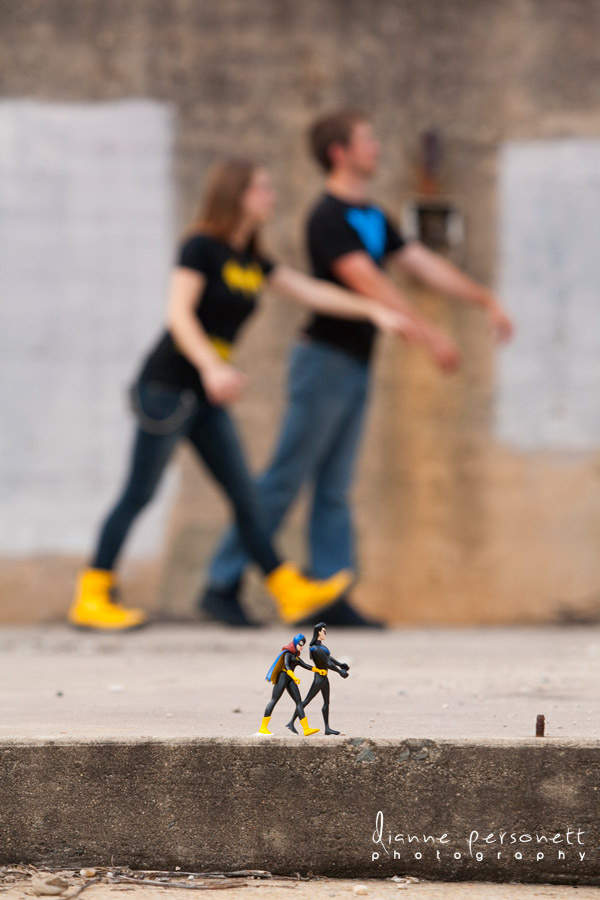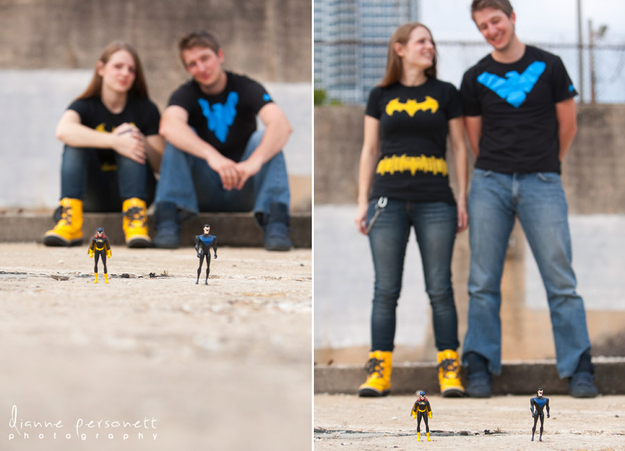 The couple channels their favorite heroes for some awesome action shots: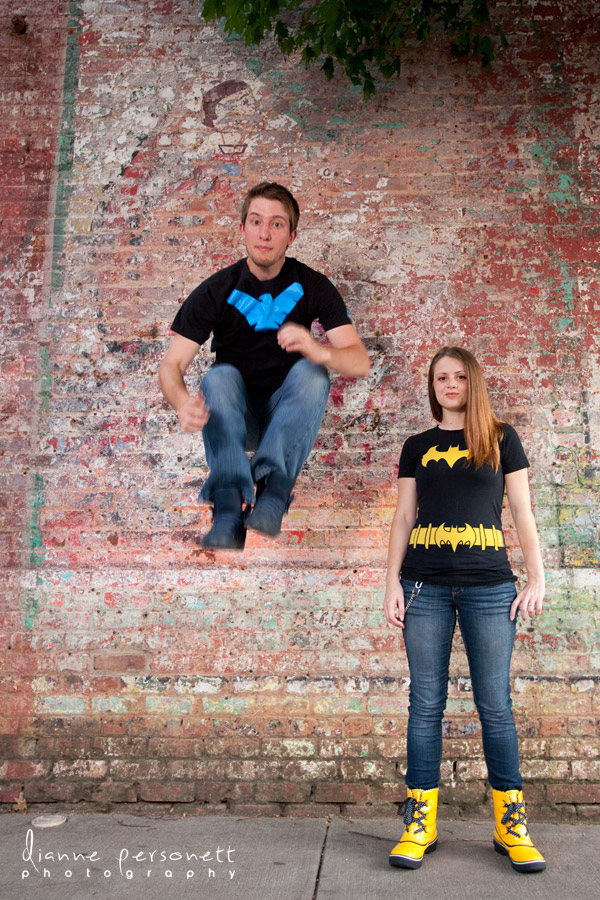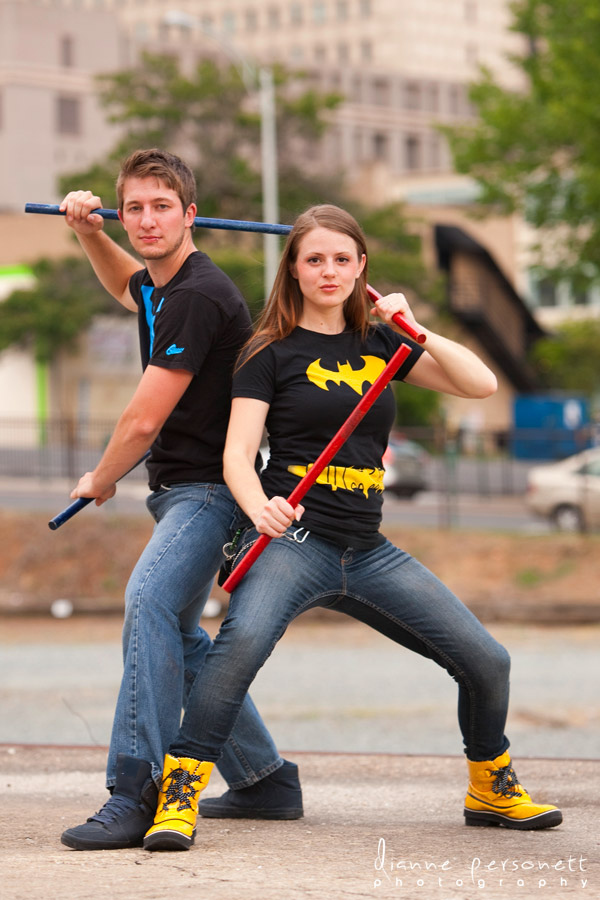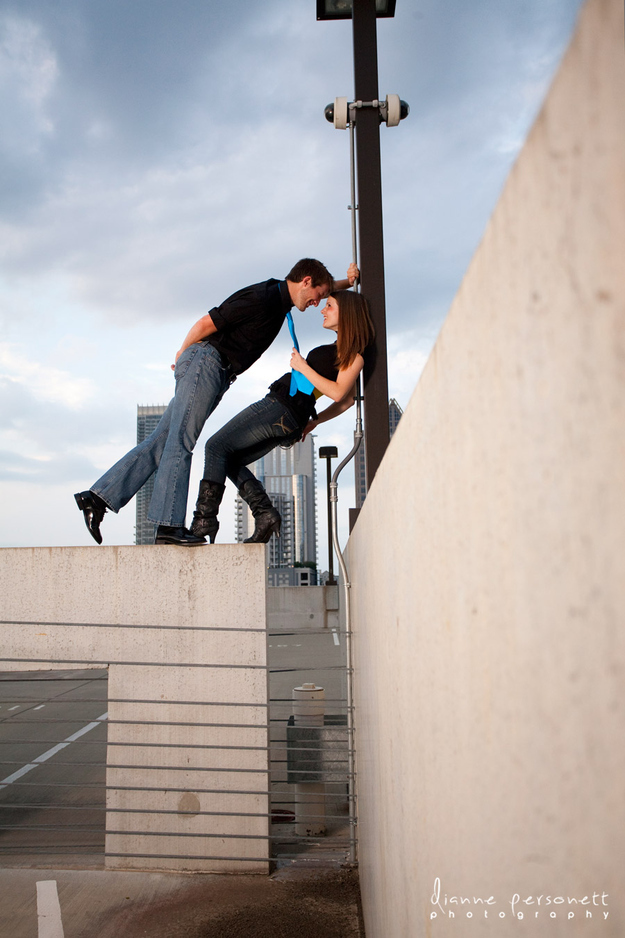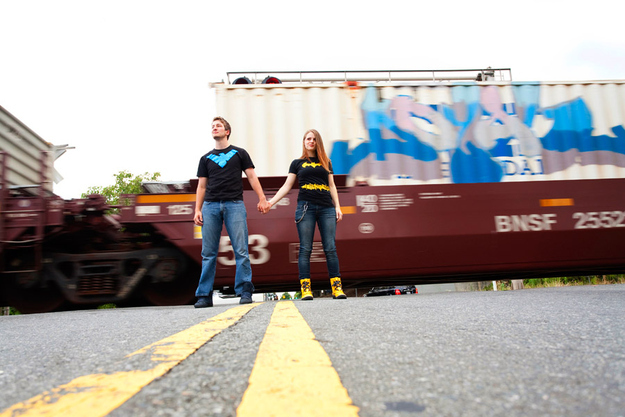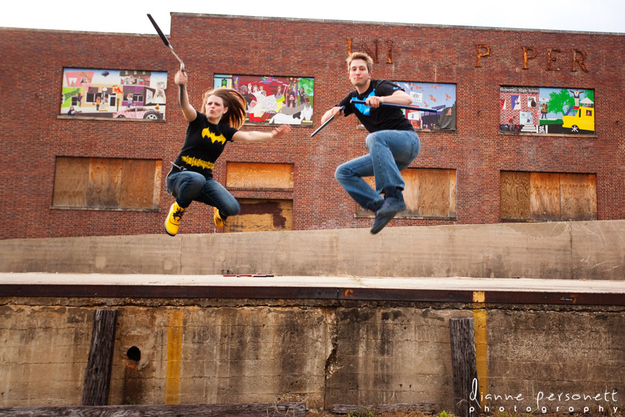 The bride suits up for the wedding.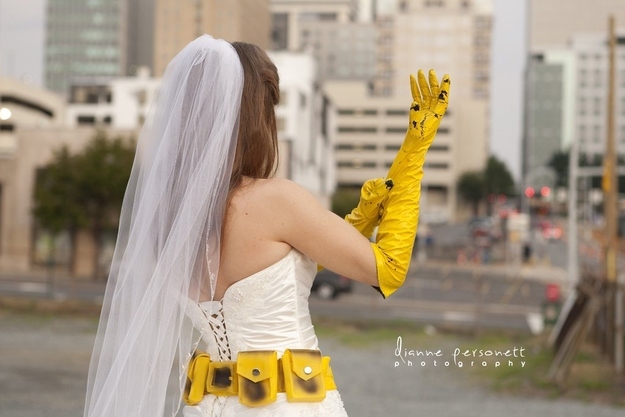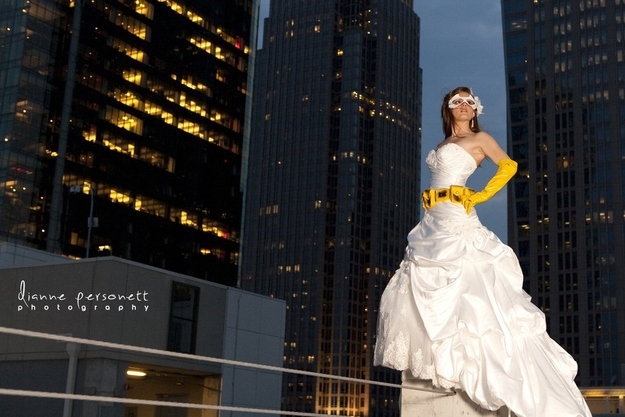 The cake was even Gotham City themed: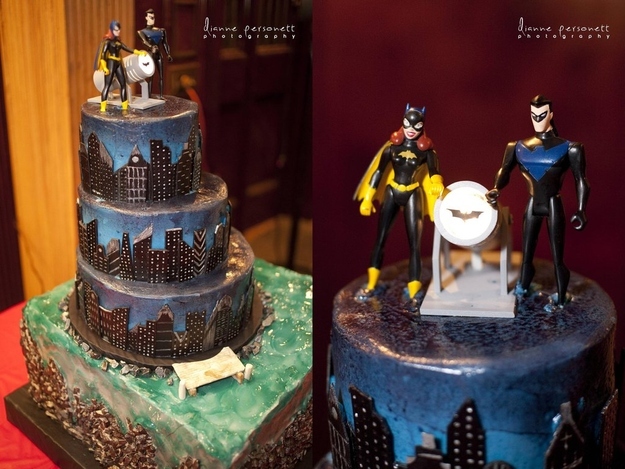 The boutonnière's stuck with the theme as well: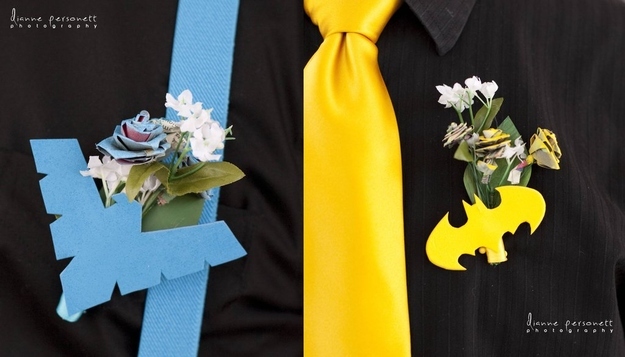 The entire wedding party, all super-heroed out: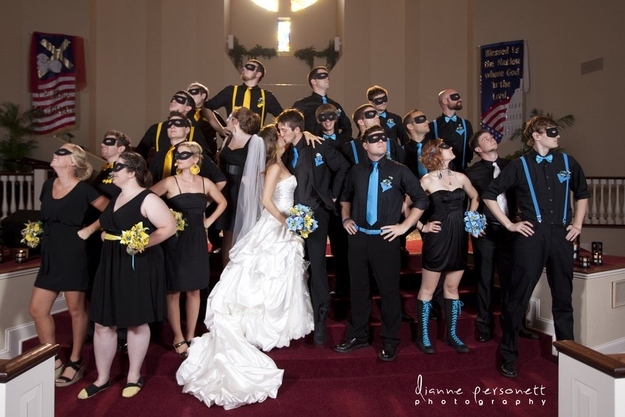 The newly weds posing for a mugshot at the Gotham City PD: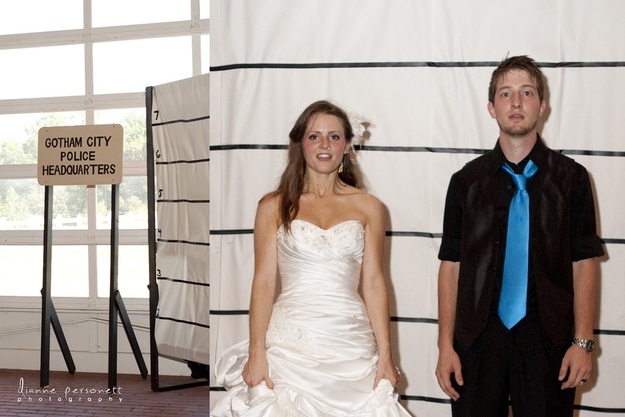 And that's how you have a Batgirl And Nightwing Themed Wedding!