12 Absolutely Gorgeous Cascading Wedding Bouquets
Cascading wedding bouquets are one of the most beautiful accessories a bride can have as she walks down the wedding aisle.
Made popular by Princess Diana, they are more dramatic than regular wedding bouquets.  Cascading bouquets are simply more stunning and memorable than regular flower arrangements.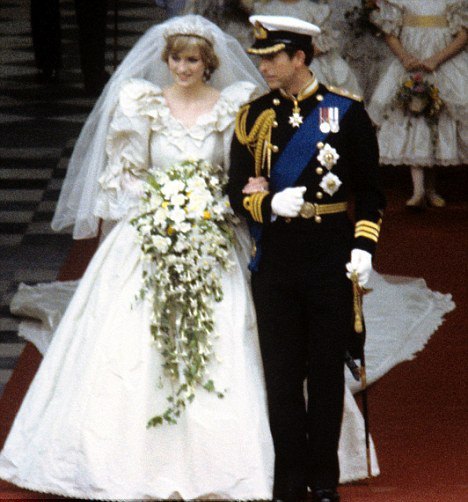 Here are some gorgeous examples that will definitely give you ideas for your own cascading wedding bouquet.
Tulip Cascading Bouquet
A huge favorite on Pinterest and forum boards. We love the soft tones of the tulips, and white and lavender flowers.  It's perfect for a summer, spring, or Easter wedding.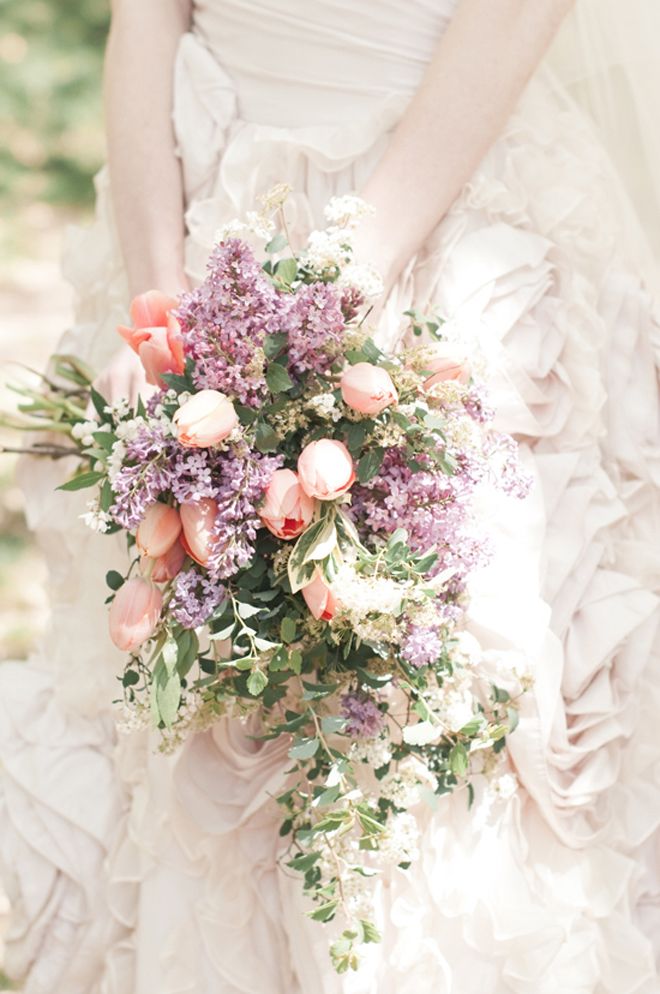 Roses Cascading Bouquet
Roses are very versatile for flower arrangements because they come in all shapes and colors.  Here is a show-stopping bouquet of vibrant orange roses.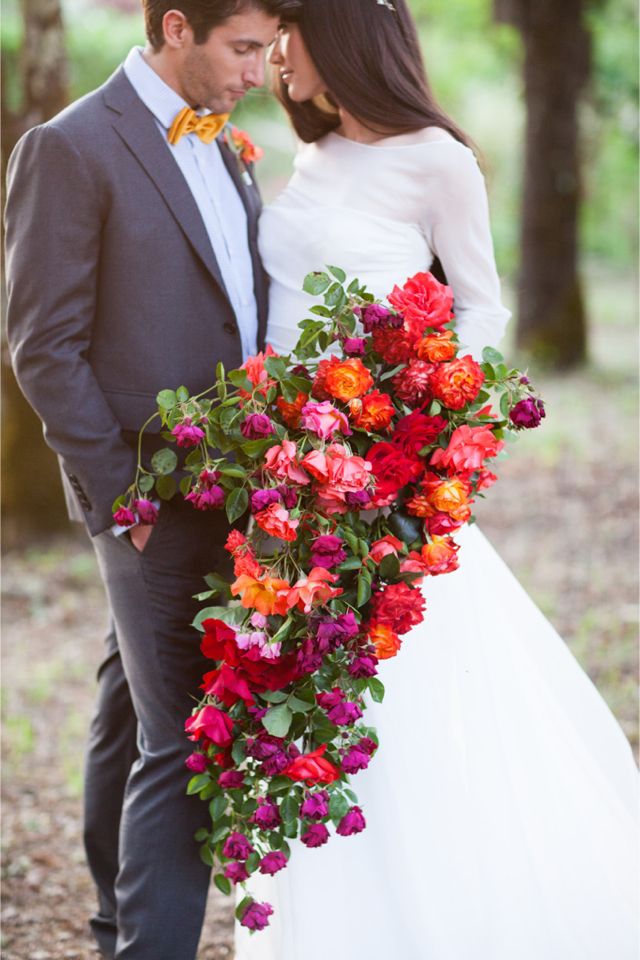 The lavender sprigs, white roses, and pale pink rose blooms makes this bouquet a perfect foil for the bride's blue-green gown.   Subtle yet eye-catching!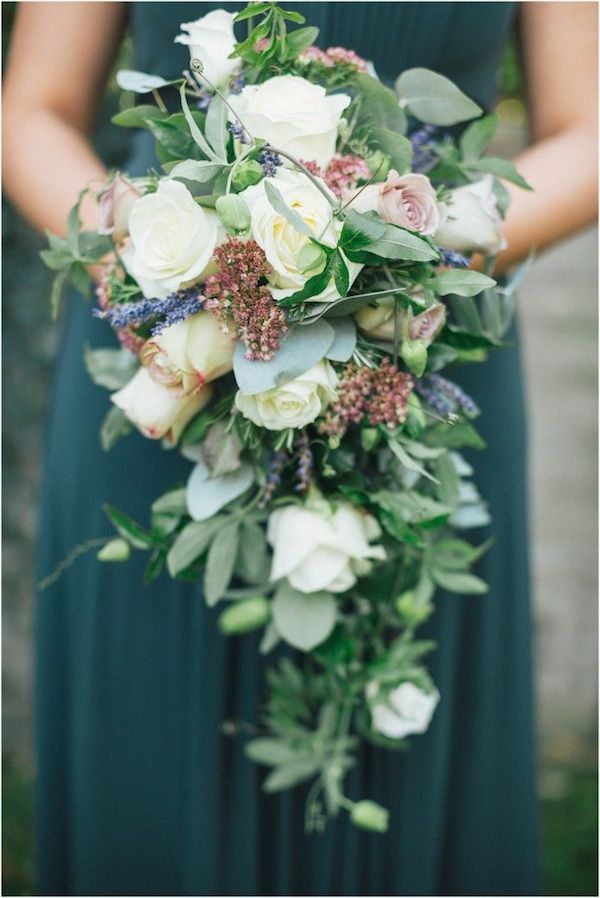 Vintage Cascading Bouquet
Planning a vintage-themed wedding?  Check out these cascading bouquets!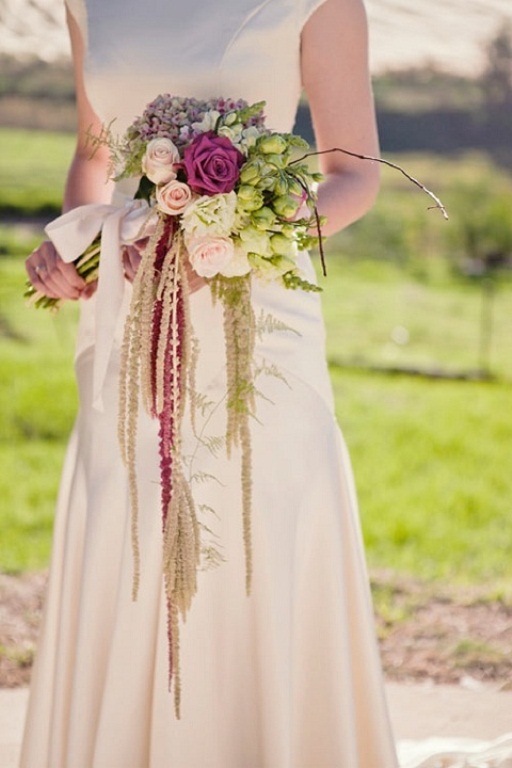 This simple yet beautiful peony cascading bouquet perfectly pairs up with the bride's tea length Sixties wedding dress.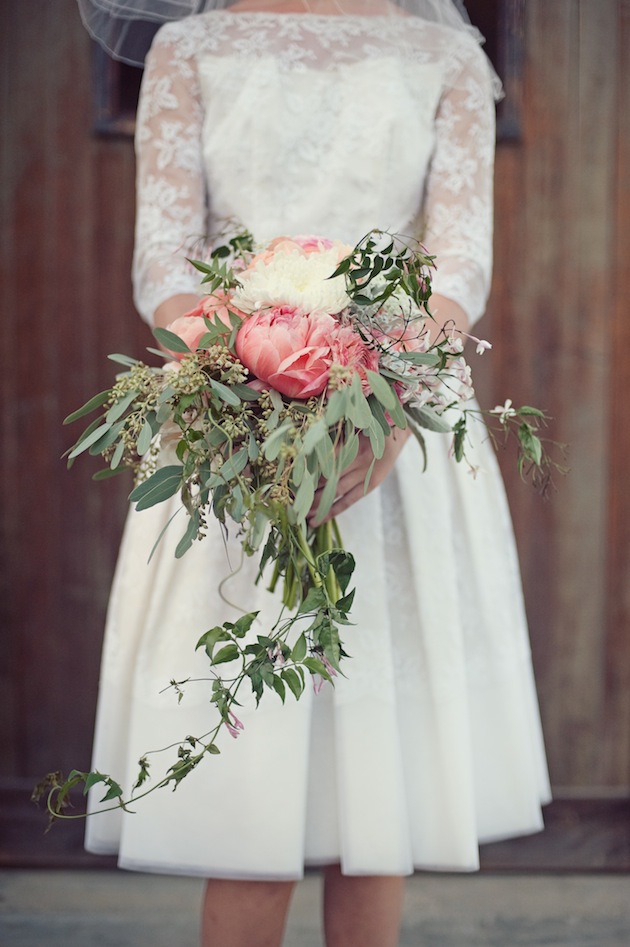 Rustic Cascading Bouquet
These wedding bouquets are arranged with a profusion of organic and rustic blooms with seasonal foliage.  Perfect for the rustic-themed and outdoor wedding!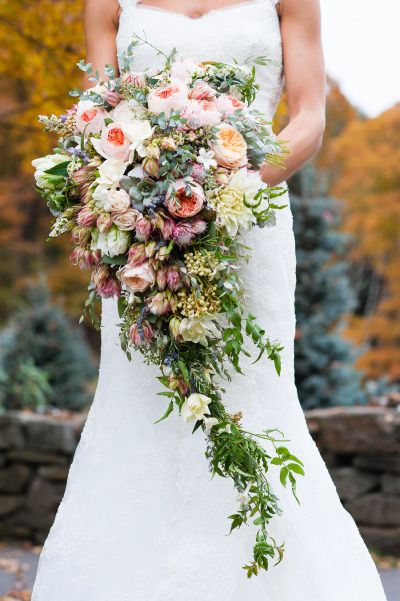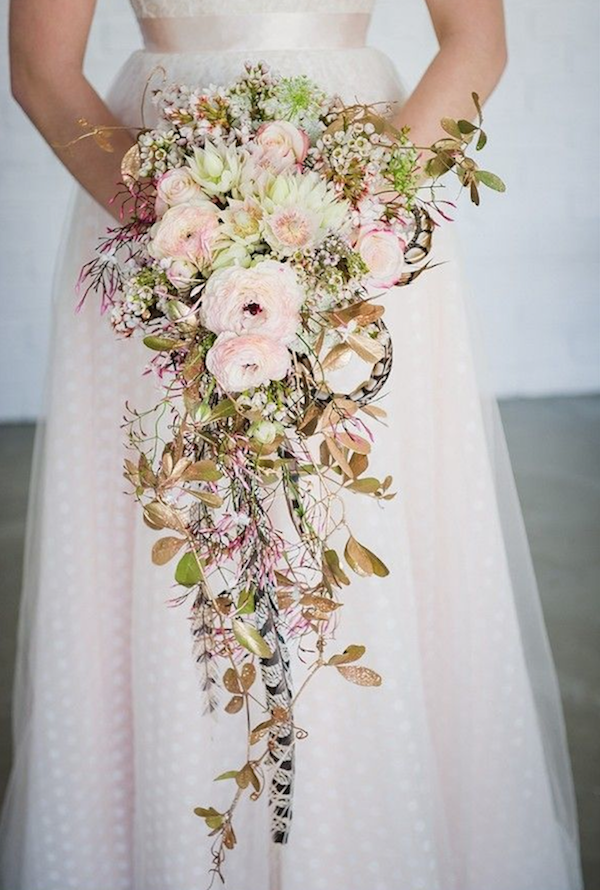 French Fairy Tale Cascading Bouquet
Custom-designed for a French Fairy Tale Wedding, this romantic arrangement shows off white hydrangeas, trailing snowberries, delphiniums, green amaranthus, and passion-flower foliage.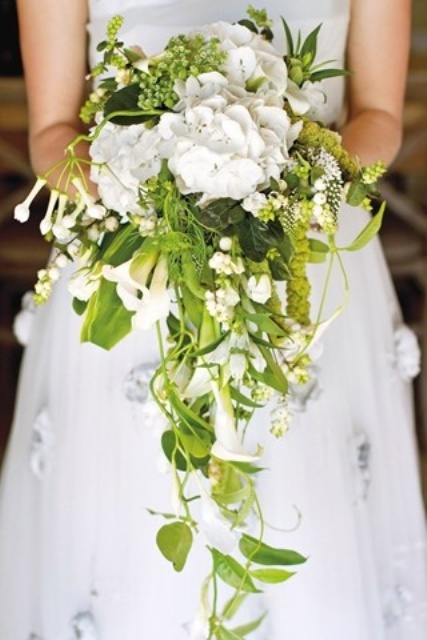 Clematis Cascading Bouquet
An ode to the beautiful clematis…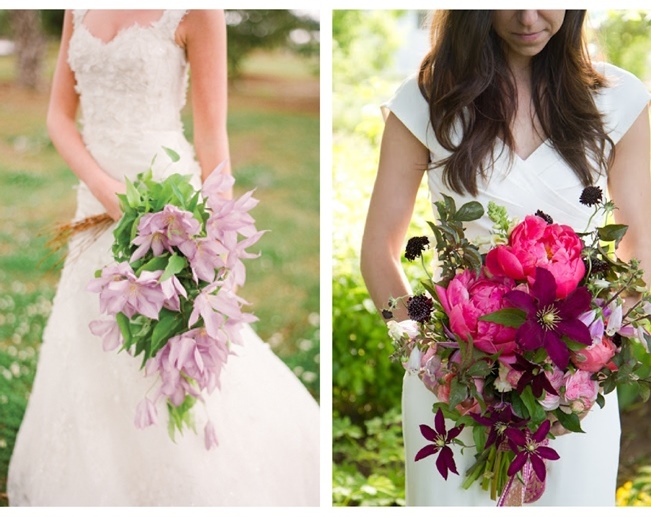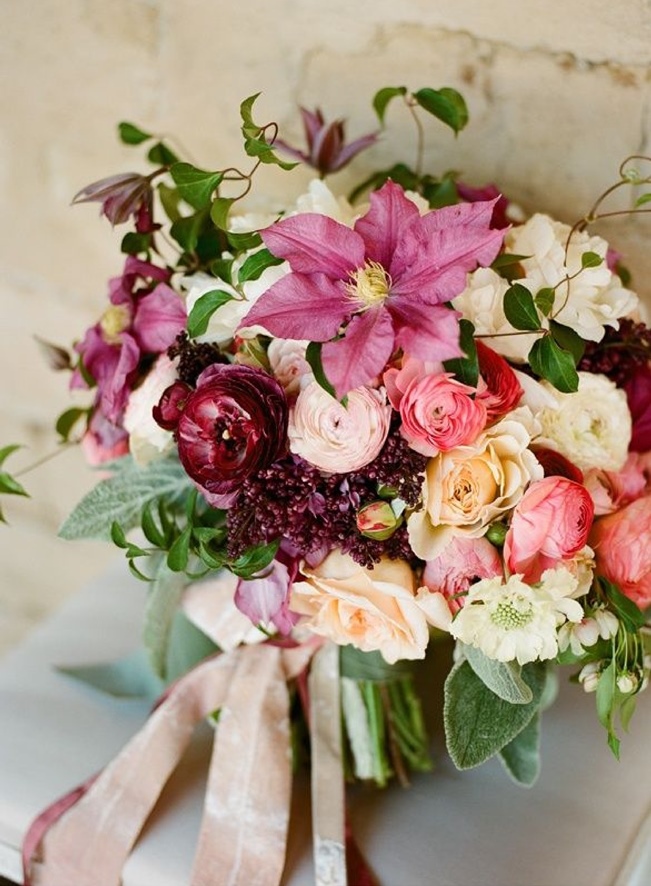 Bohemian Cascading Bouquet
If you're going for a Bohemian vibe to your wedding, here is a very unique cascading bouquet…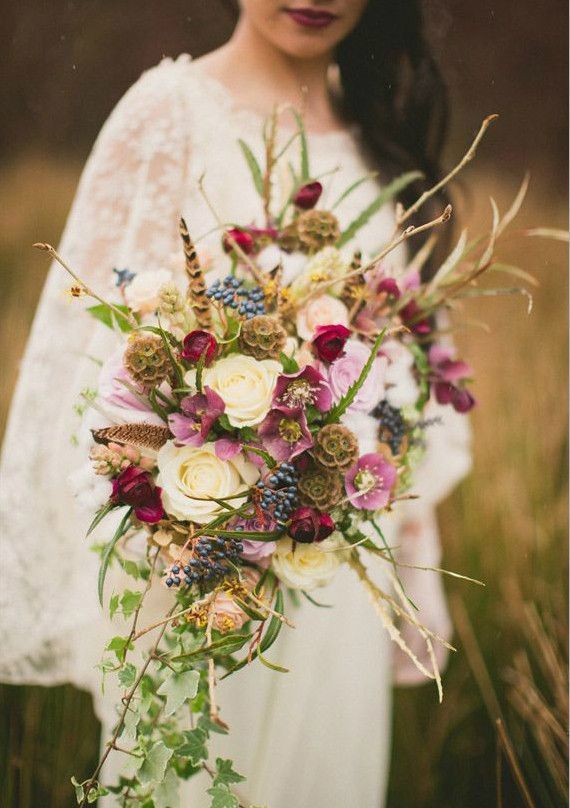 Exotic Cascading Bouquet
And to cap off our list, here is a very exotic and romantic bouquet made up of king proteas, seeded eucalyptus and cascading greens.