15 Mad Libs for your Wedding
Looking for mad libs for your wedding?  These cards are an easy way to entertain your wedding guests AND for you to come away with souvenirs.
When all the hectic hustle and bustle has died down, you're guaranteed a wonderful time sorting through all the answers you've gotten.
We've put together 15 mad libs for you to choose from or get ideas from!  And while we encourage DIY, we've put in vendor details when available in case you need it.
STRAIGHT WEDDING MAD LIBS
These are straight up serious mad libs.  Usually very sincere and heartfelt.  You'll notice they follow a pattern, but the varying designs are great for ideas!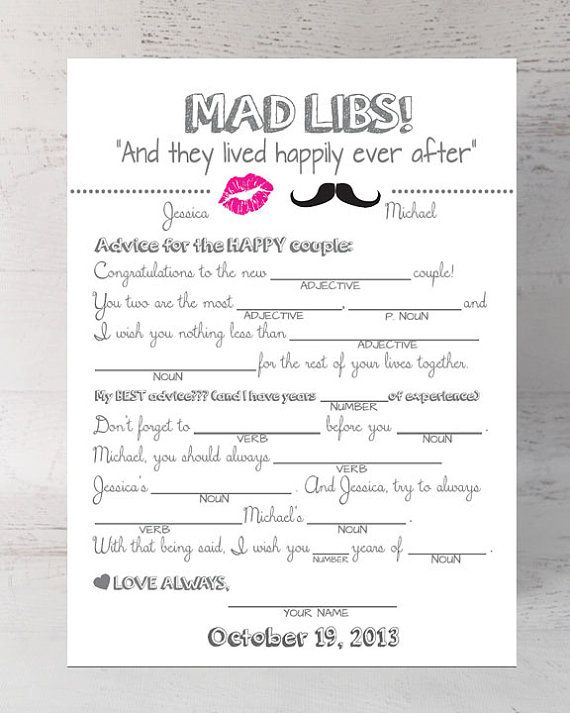 In Etsy for $20 HERE.
Next up is a uniquely designed mad lib.  Very whimsical, don't you think?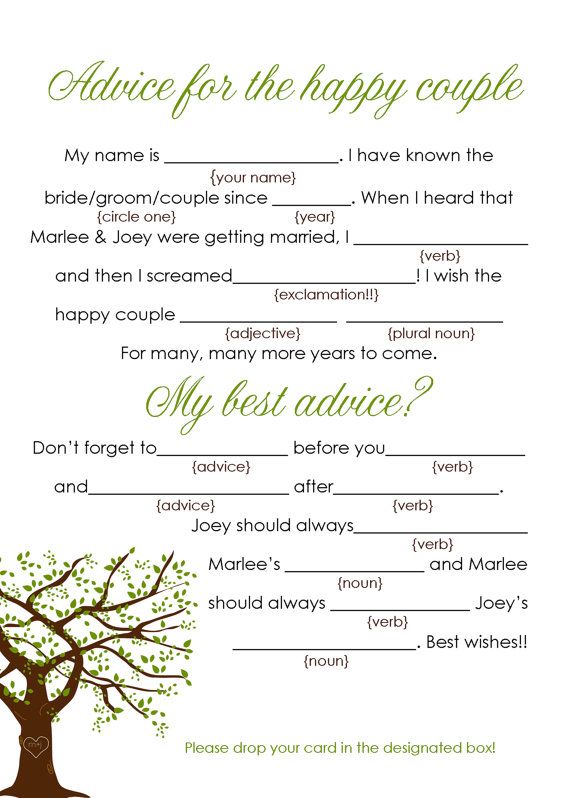 We love the colors on these mad libs.  You can customize your mad lib so that it matches your wedding colors.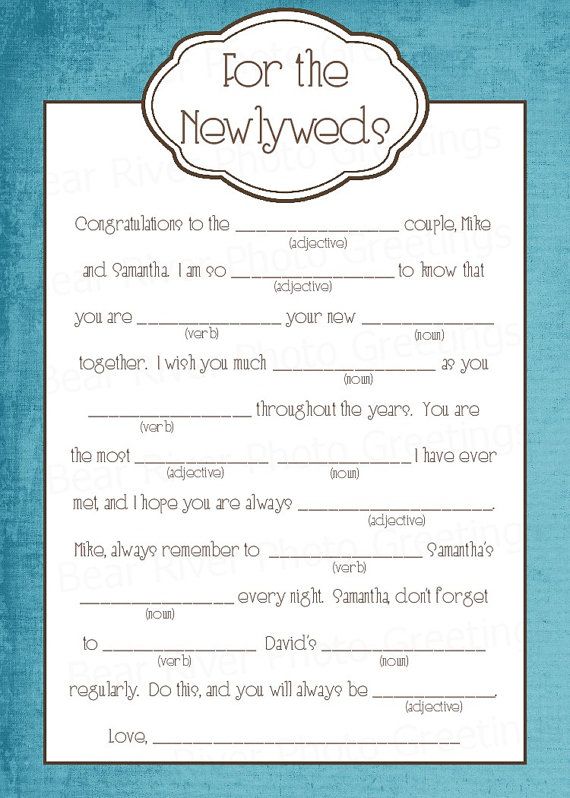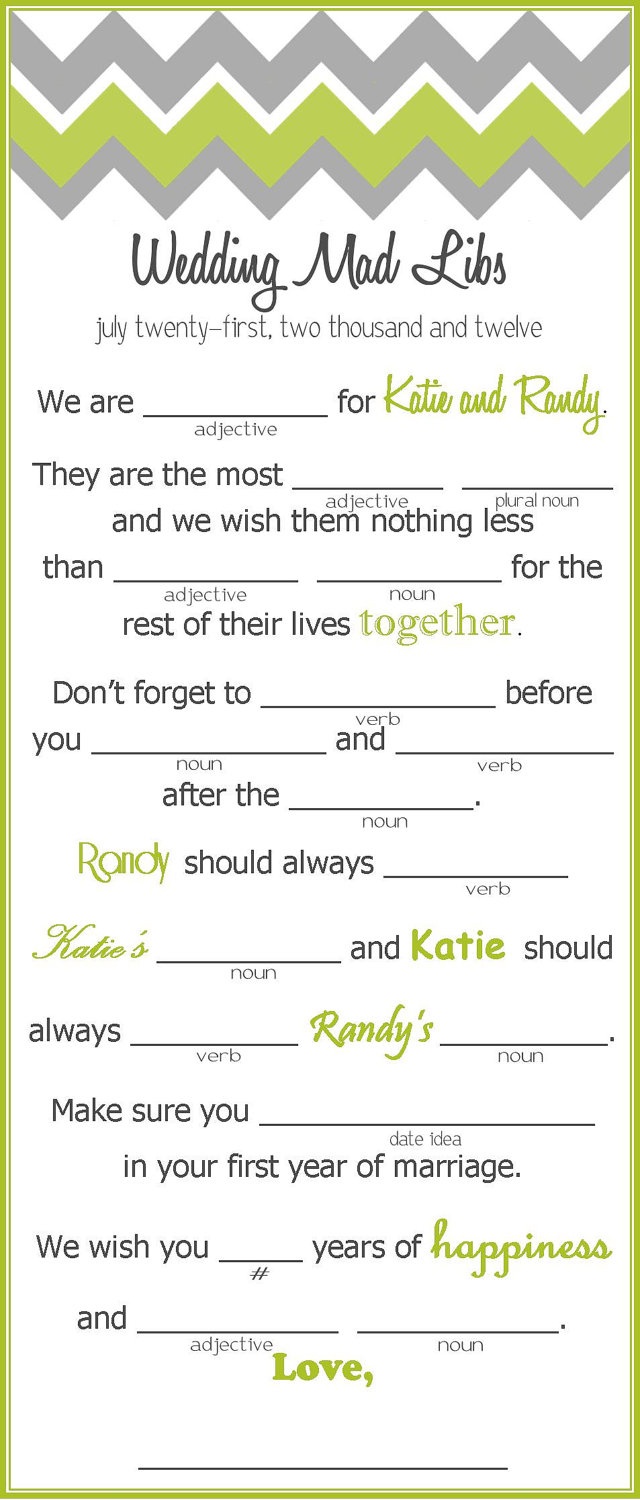 In Etsy for $12 HERE.
FUNNY WEDDING MAD LIBS
These mad libs are highly creative and entertaining!
This one looks serious, but really it's not.  Guests can have fun messing up the bride's vows.  The results could be totally hilarious!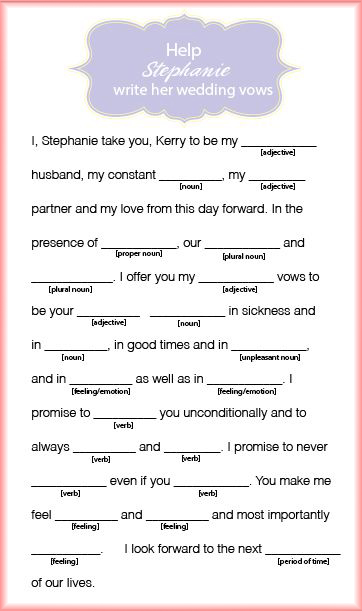 Here's a how-they-met mad lib.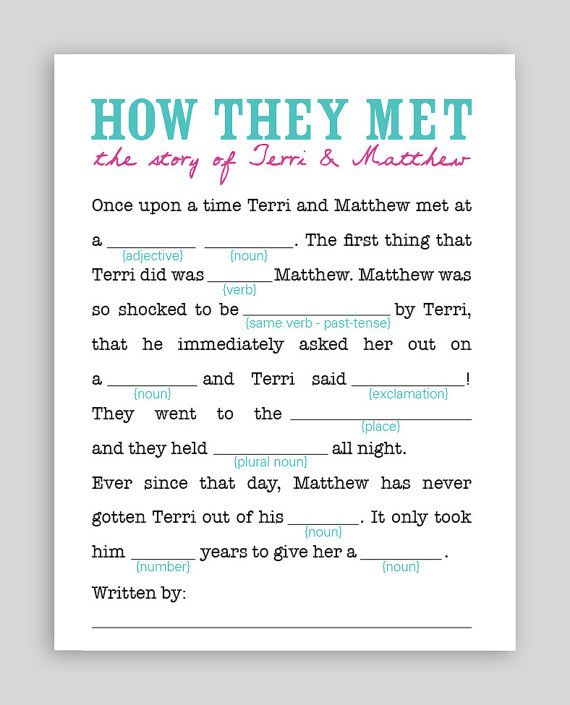 More fun mad libs your guests will enjoy answering!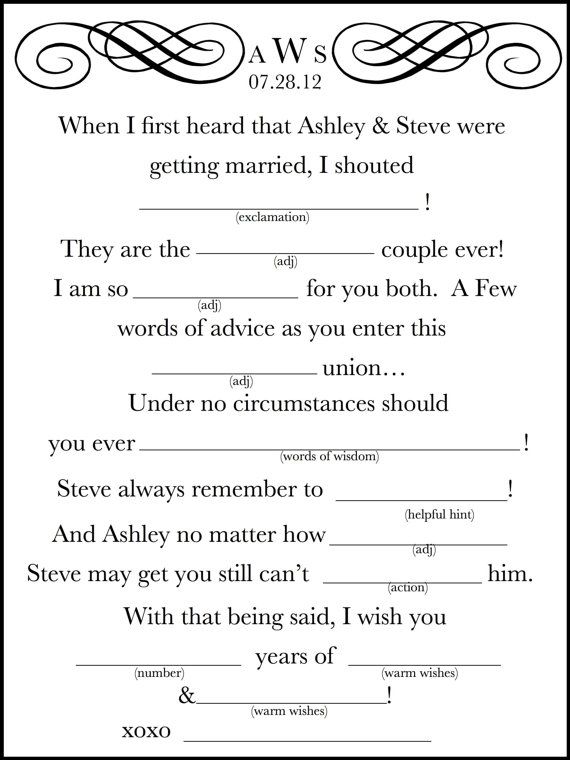 In Etsy for $15 HERE.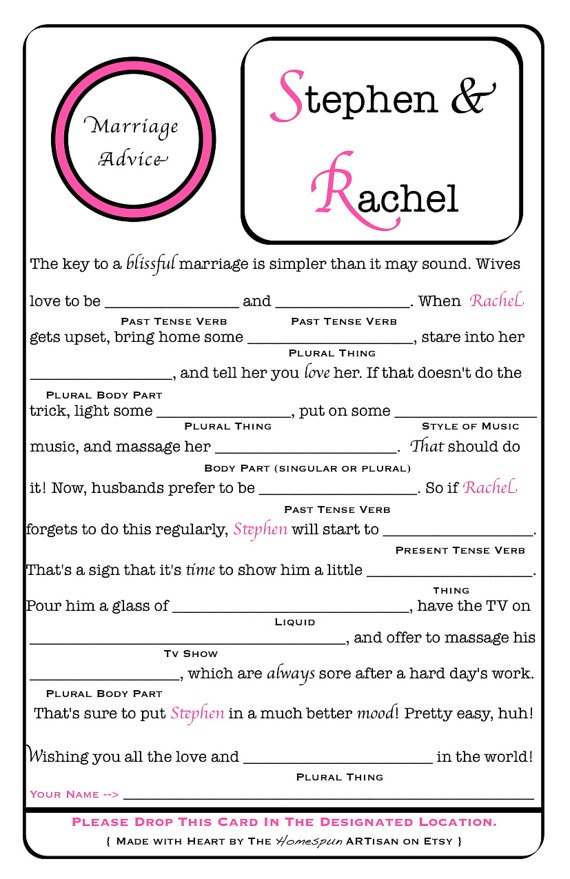 In Etsy for $18.95 HERE.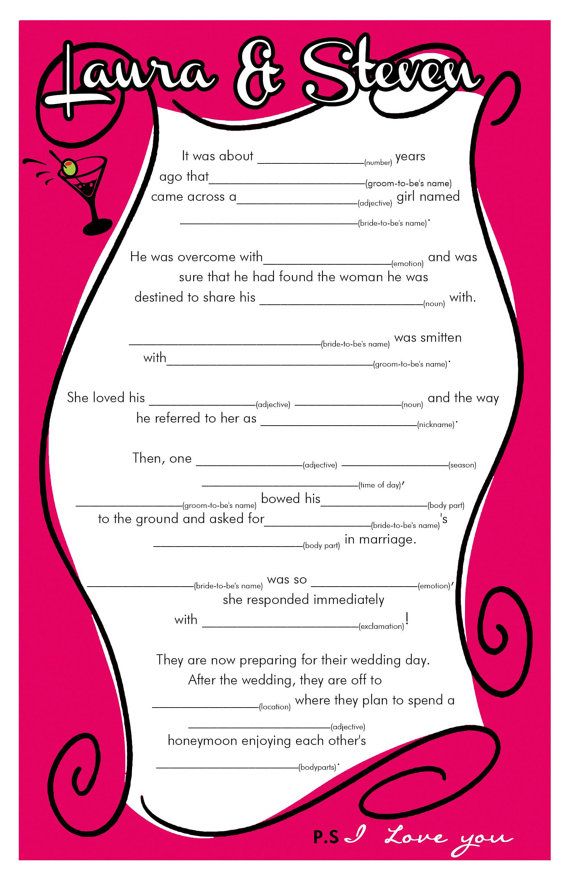 Here's a mad lib with some multiple choice thrown in!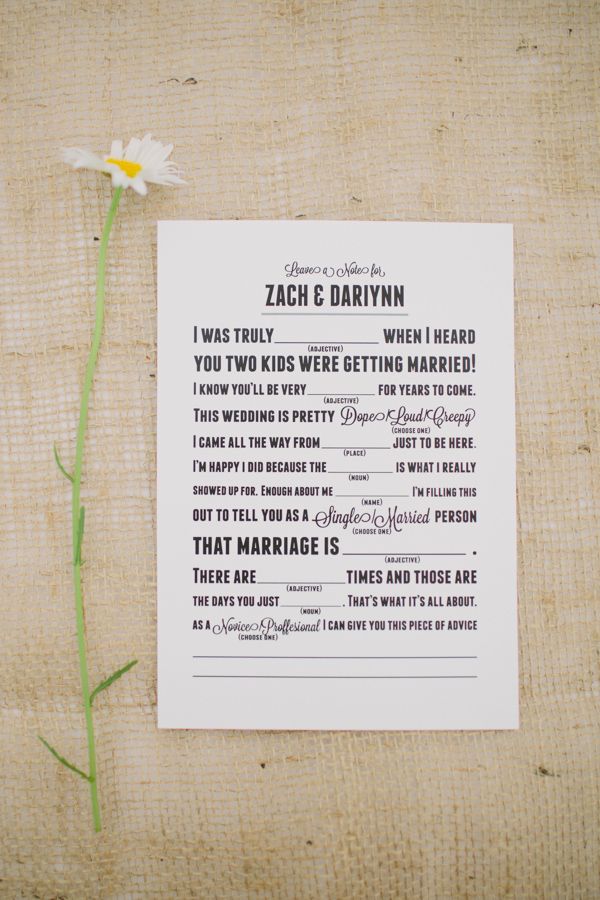 A mad lib that will bring on the kisses to the party!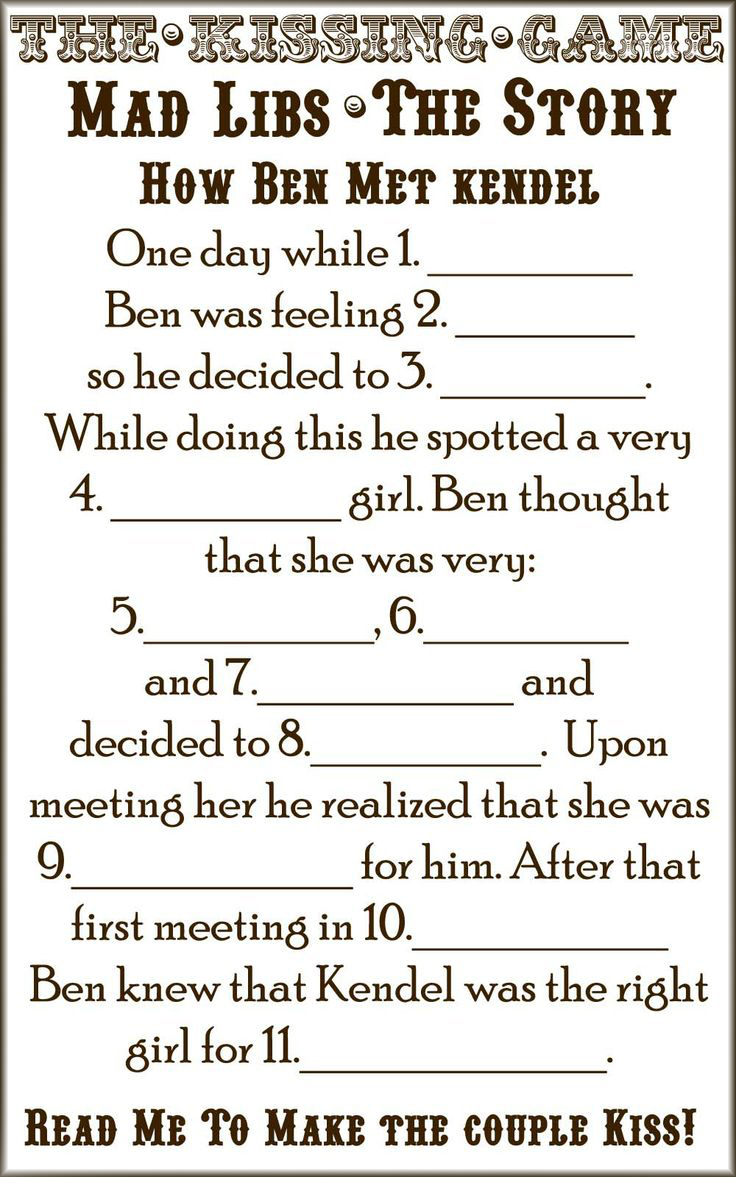 Below is one of our favorites.  Love the design and the well-thought out words.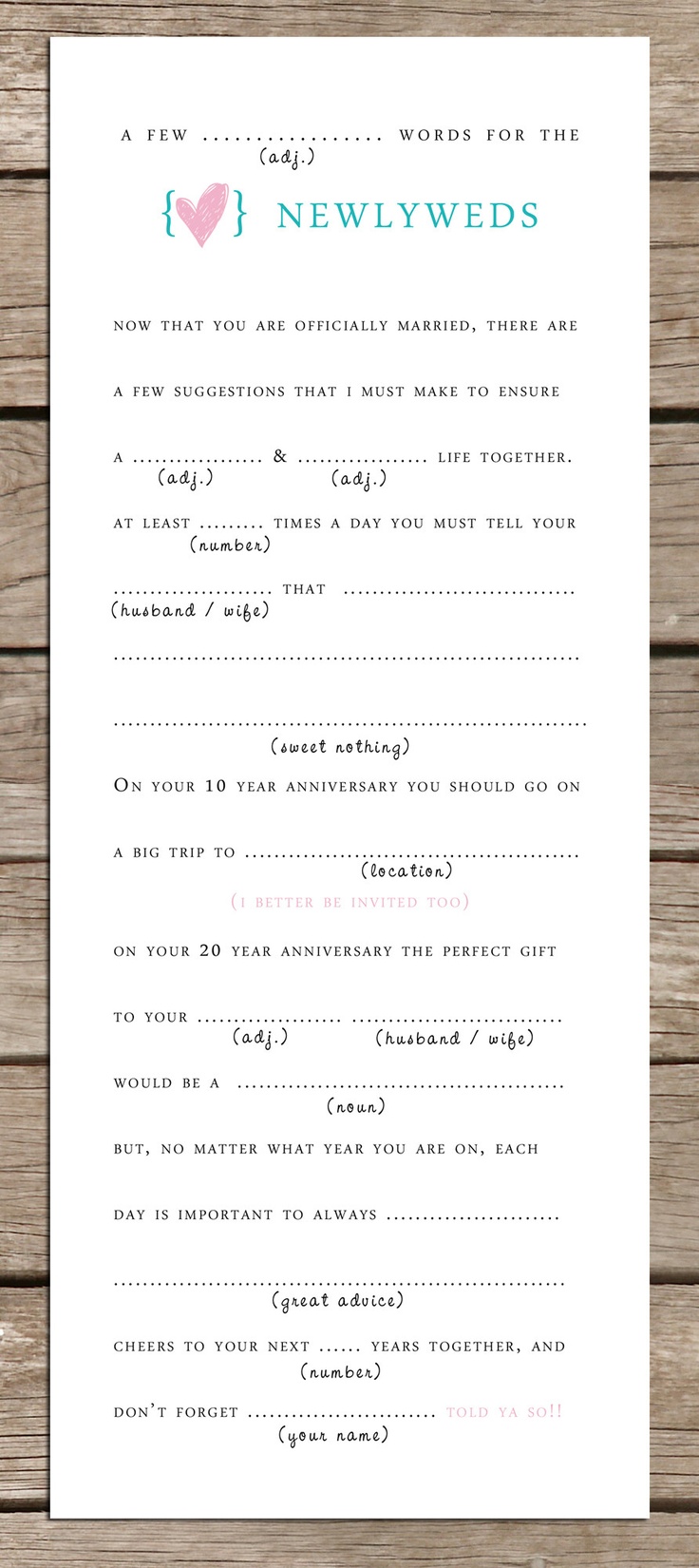 THEMED WEDDING MAD LIBS
You can also customize your mad lib cards so that they're in keeping with your theme.
Here is a coffee-themed mad lib for the bride and groom who love coffee, met in a cafe, or have a coffee connection.  In Etsy HERE.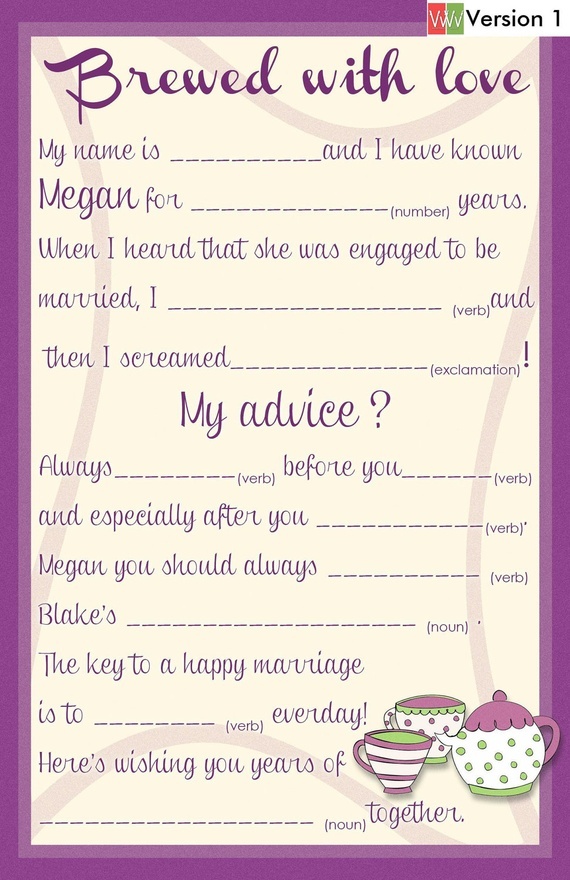 Princess-themed mad lib.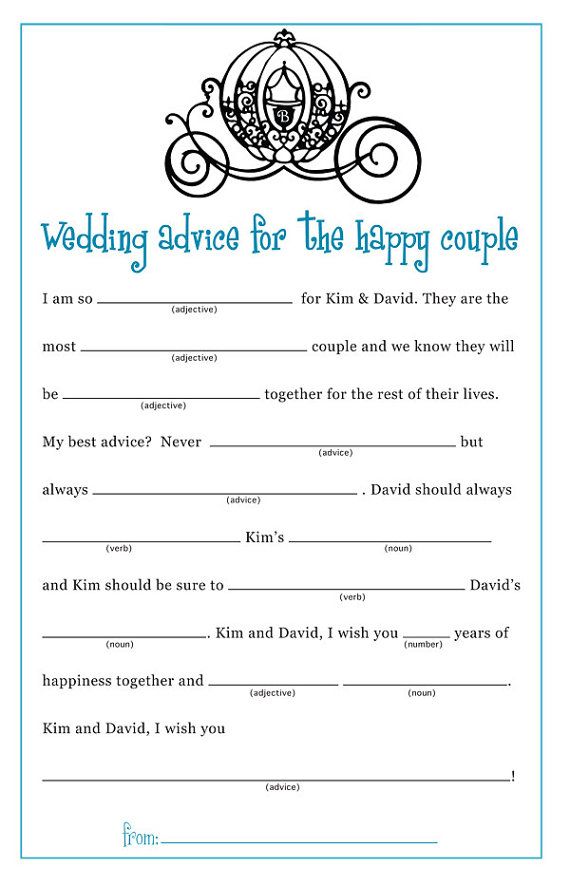 And of course… floral. It's actually pretty humorous too!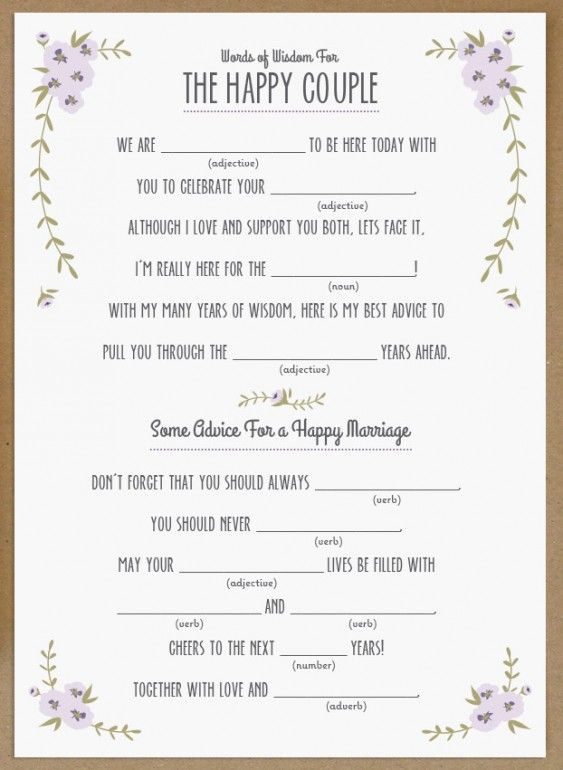 We hope our list gave you ideas for your own wedding mad lib!  Good luck!