25 Ways To Make Your Wedding Funnier
And, most importantly, pun-ier. Give your guests something to remember your wedding by with these nifty ideas.
1. Make a silly save the date card.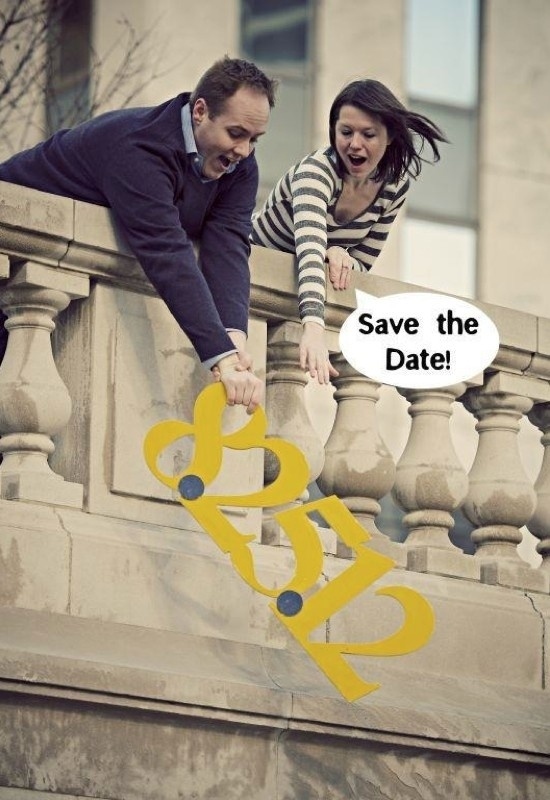 2. Go movie poster-inspired.
3. Or just write on your faces.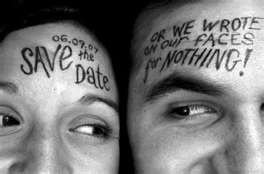 4. If you've got a beard to work with…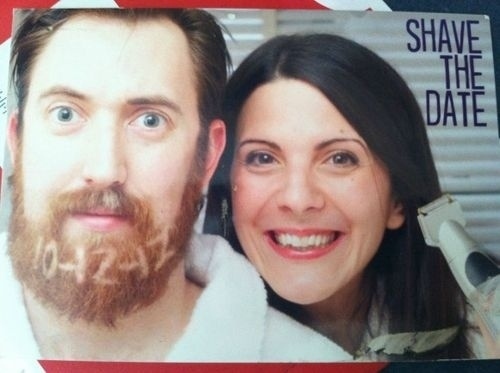 5. And if you don't want to put your faces on the card, just be straightforward.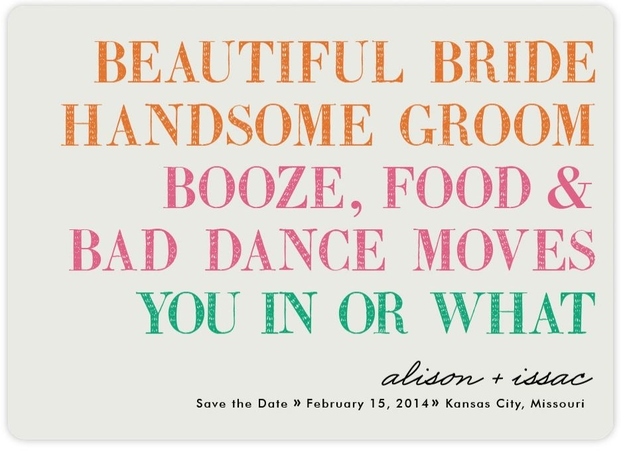 (Not humble.)
6. Use RSVP cards that will allow guests to respond forthrightly.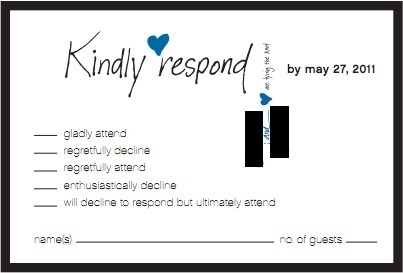 7. Keep your ceremony program brief.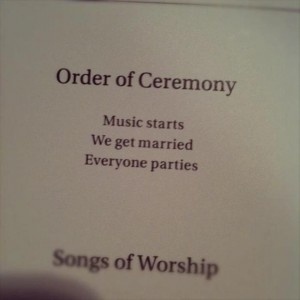 8. Don't beat around the bush.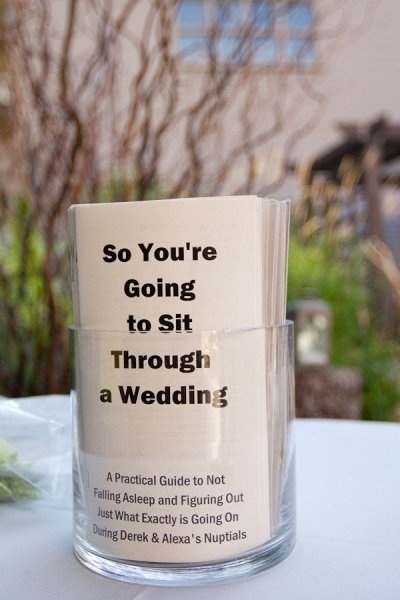 9. Do something unconventional with your rings.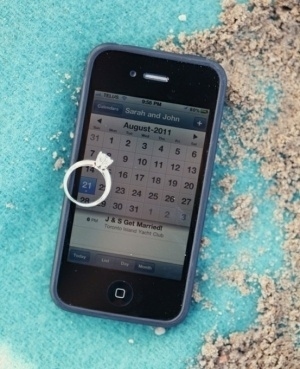 10. Between the two of you, you'll have three rings to work with, after all.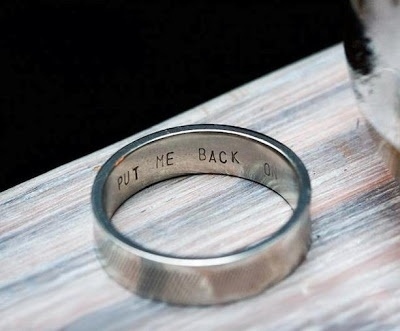 11. Take cheesy (but fun) photos.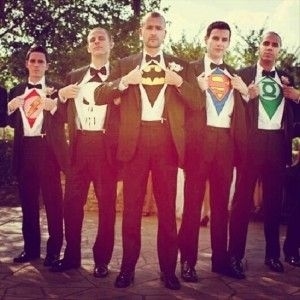 12.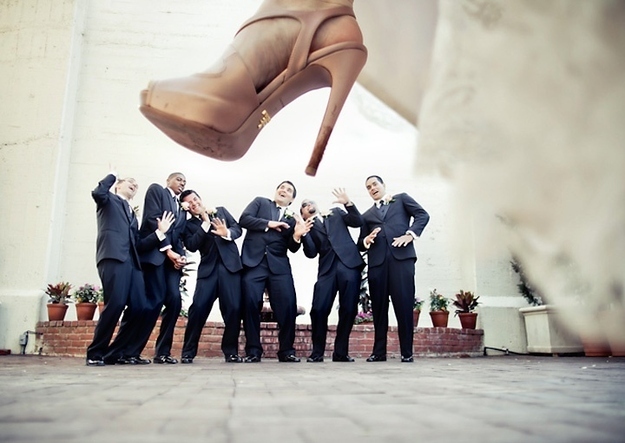 13. Employ an unconventional cake topper.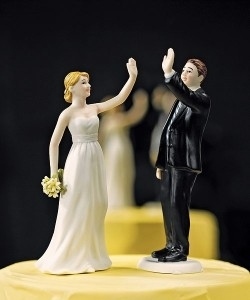 14.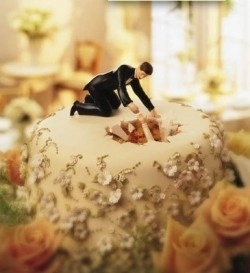 15. Give your guests fun favors.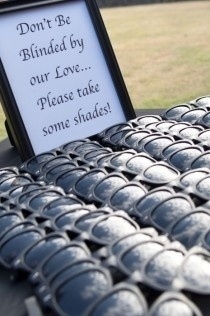 16. Give the wedding party socks that specify their role.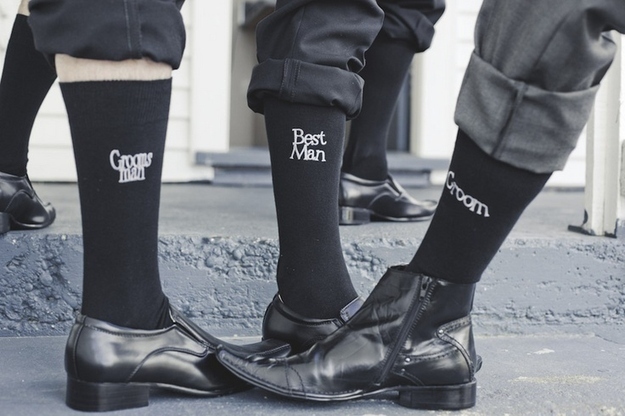 17. Remember that you can do endless pun-y things with matches.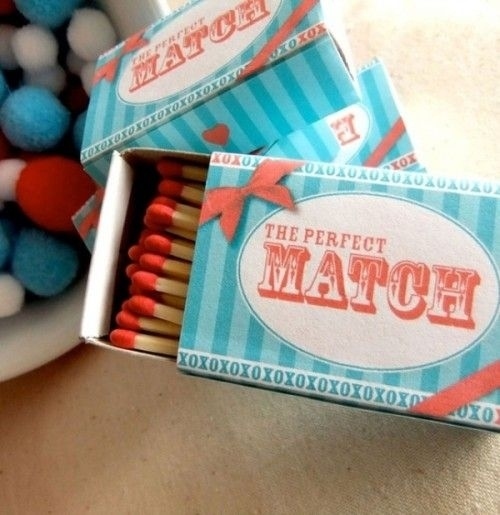 18. Invite your guests to pimp something.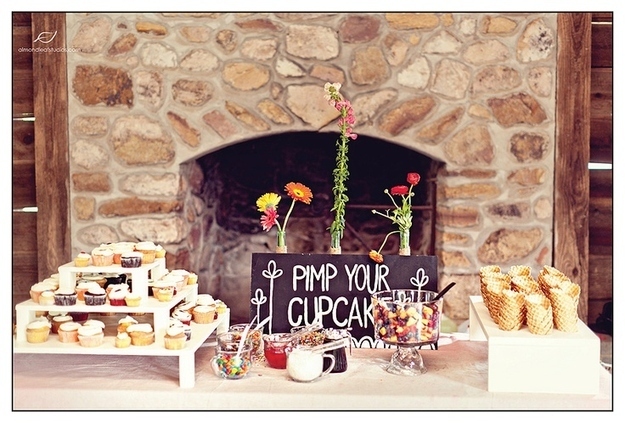 Everyone likes cupcakes.
19. Say something cute about each of your guests on their name cards.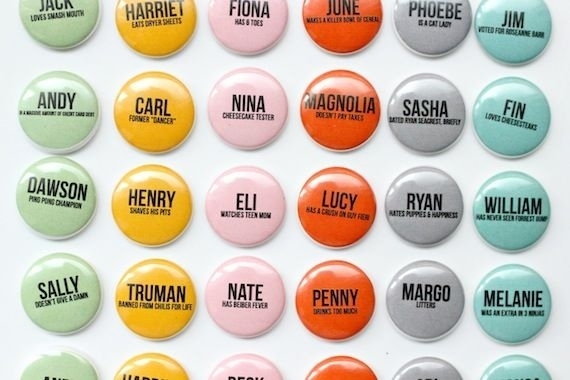 You know, show that you know everyone attending.
20. Put customized "do not disturb" signs in welcome baskets for guests.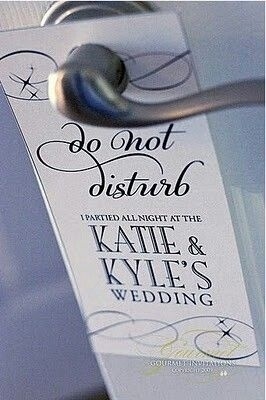 21. Ask your guests to fill out mad libs.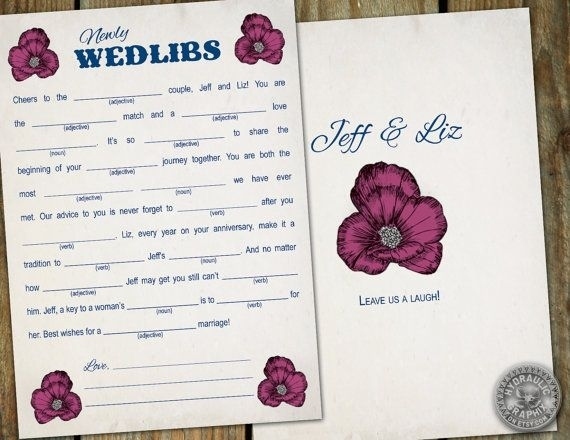 You can buy them from Etsy.
22. Serve your favorite booze like this.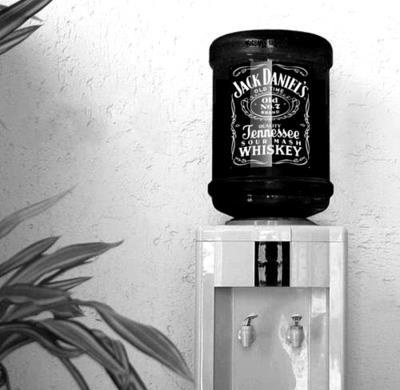 You will, however, bear every responsibility for your guests getting grossly drunk.
23. And of course, one of the BEST ways to make people laugh at your wedding is to incorporate your pets.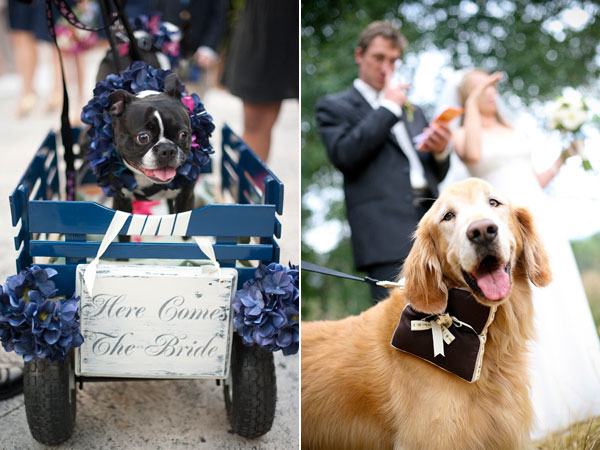 24. You can buy signs like this online for your pets to wear in save the date cards.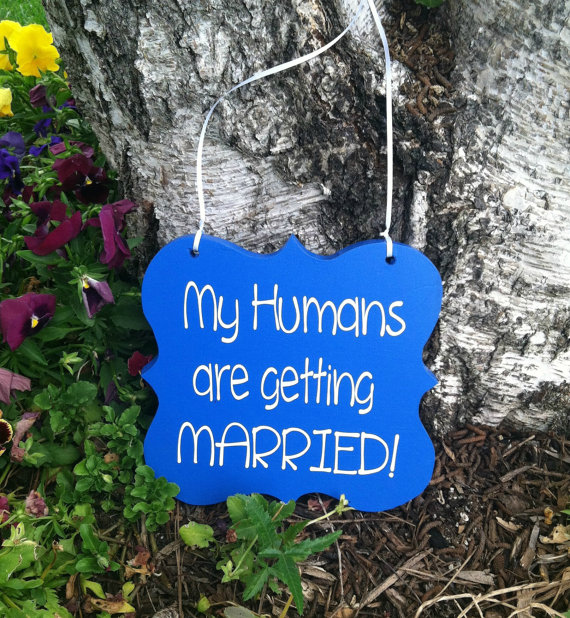 25. Or just get a few chalkboards and give your pet "the."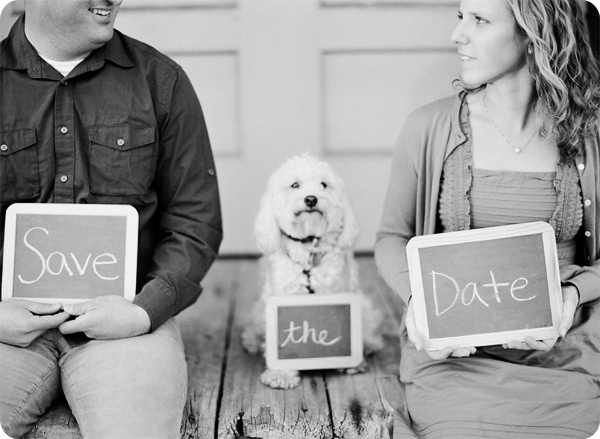 Source: Buzzfeed