Jan 30, 2013
Top 10 Pear Shaped Engagement Rings for You to Choose From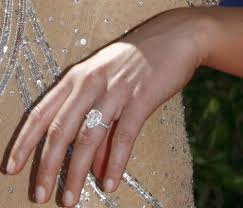 Pear shaped engagement rings are a classic style of engagement ring that became popular in the 1920's to 1960's as a beautiful and glamorous ring. Today, the classic pear shape is coming back as women look for beauty and glamour, without going too over the top. Pear shaped rings are famous for featuring large stones, but they don't have to be huge. Many modern pear styles feature smaller stones, some even only one or two carats. Because the stone is cut, usually clearly visible, and set in a prong or an invisible setting, pear shaped stones must be beautiful because any flaws will be clearly evident. Here are the top ten pear shaped engagement rings for you to choose from.
10. Moonstone Pear Shaped Ring
Moonstone is a beautiful stone with a pale lovely color. While it is not as valuable as diamond, a large pear shaped cut will create a beautiful and glamorous look that any bride is sure to love. Moonstone is used to represent purity, beauty, sweet dreams, and sleep, meaning that any moonstone ring is not only beautiful, but lucky as well.
9. Ruby Pear Shaped Engagement Ring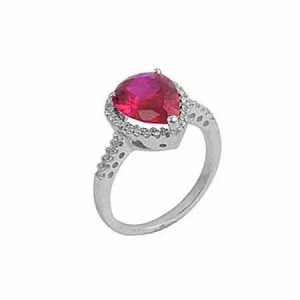 Rubies have always been popular as engagement rings due to their fiery red color that symbolizes the love and passion their lover feels for them. They are also the birthstone of anyone born in June, which means that a Ruby engagement ring might be extra special for someone born during that month. Pear shaped engagement rings made out of this precious rock are lovely, flattering, and generally loved by all as a symbol of passion and love.
8. Birthstone Pear Shaped Engagement Rings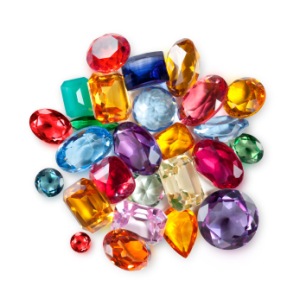 A birthstone ring is special to the wearer because it tells her that you thought about the purchase before buying the ring. There are twelve birthstones, each for a different month, and most of them are a great deal more affordable than diamond for those on a budget. But affordable doesn't mean cheap, these engagement rings are quality, beautiful, and very popular.
7. Heart Set Pear Engagement Ring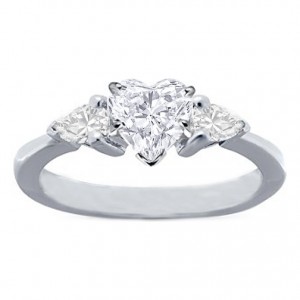 A someone modern style for engagement rings, the heart set pear engagement ring features a pear shaped stone set into a heart setting, usually with smaller stones set around it. The result is a very glamorous and beautiful engagement ring that's sure to attract attention, and envy.
6. Alternative Pear Shaped Engagement Ring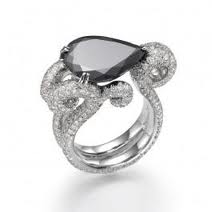 Modern engagement rings are all the rage, and the alternative pear shaped engagement ring is no different. Usually featuring modern twists on a classic ring, such as a twist ring, or cabochon cut, alternative rings are catchy, unique, and quite lovely no matter what the stone.
5. Pink Diamond Pear Shaped Ring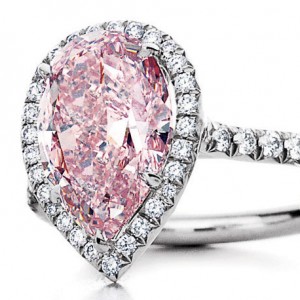 Pink diamonds are rising in popularity for several reasons. The first is that they are warmer, easier to wear, and show more 'love' than traditional wedding rings. The second is that they are quite beautiful in their own right. Many women prefer pink diamonds because they are easier to wear, and don't usually look out of place in any setting.
4. Pear Shaped Ring with Side Stones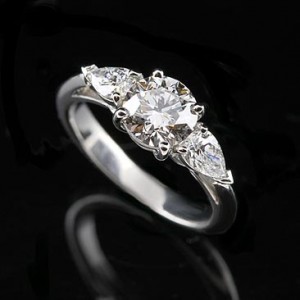 Pear shaped engagement rings with side stones feature a large pear cut stone, surrounded by smaller stones in the setting. The look is very glamorous and beautiful, and the stones on the sides can be arranged in almost any order. Usually the pear shaped stone on this ring is very large, meaning that real diamond rings can be quite expensive.
3. Small Pear Stone Ring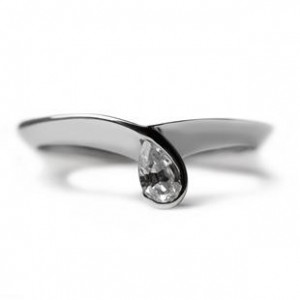 Increasingly popular among classic engagement ring lovers is the small pear stone ring. This engagement ring features the classic pear cut, but with a smaller, less attention grabbing, and more affordable stone. Usually the stone is set in an invisible setting in order to avoid drawing attention from the stone. Small pear shaped stones are now the most common, due to their small size and the fact that they are often more wearable than a larger stone.
2. Large Stone Pear Shaped Ring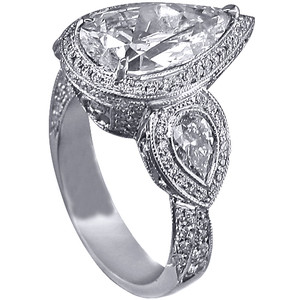 Some women prefer glamor, and in that case, the large stone pear shaped ring is an excellent choice. Large pear shapes come multiple different stones, can have side stones, and can be placed in a variety of settings. Large stone pear shaped engagement rings are excellent for women who love glamor, or for anyone who appreciates vintage fashion as they were quite popular in the 40's, 50's, and 60's.
1. Classic Diamond Pear Shaped Engagement Rings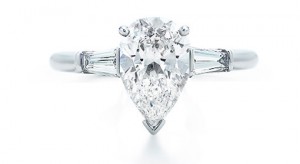 As the number one in our top ten, the classic pear shape ring says it best, and classic diamond pear shaped engagement rings are still the most popular style. While other stones can be beautiful, none has yet trumped the diamond for pure beauty, durability, and value. Diamonds are a woman's best friend, and she will likely wear a classic diamond pear shaped ring long after the wedding.