10 Easy and Unique Rehearsal Dinner Invitations
Most couples enjoy a relaxing evening with the family and the wedding party the night before the wedding. Most of the time this includes a wedding rehearsal dinner so that the bride and groom have some practice before the big day. No matter what type of dinner you are planning, you most likely have to send out invitations, which means choosing them. You can choose different font styles and colors, different photos, themes, and you can even create and order invitations you make yourself. Here are 10 easy and unique rehearsal dinner invitation ideas you can try.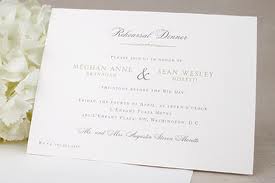 10. Beach Theme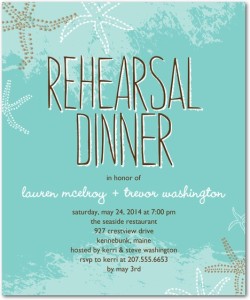 If your rehearsal dinner includes a casual setting at the beach or a beach themed dinner, you can find beach style invitations. Some cards are designed with starfish at the top which will add a touch of the beach to your invitations. Shells, palm trees, and beach umbrellas are some of the beach designs you can choose from as well. This invitation works well for summer weddings rehearsals with casual attire.
9. Formal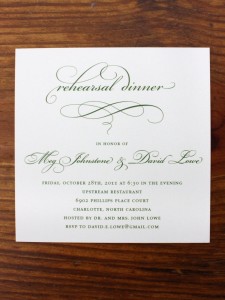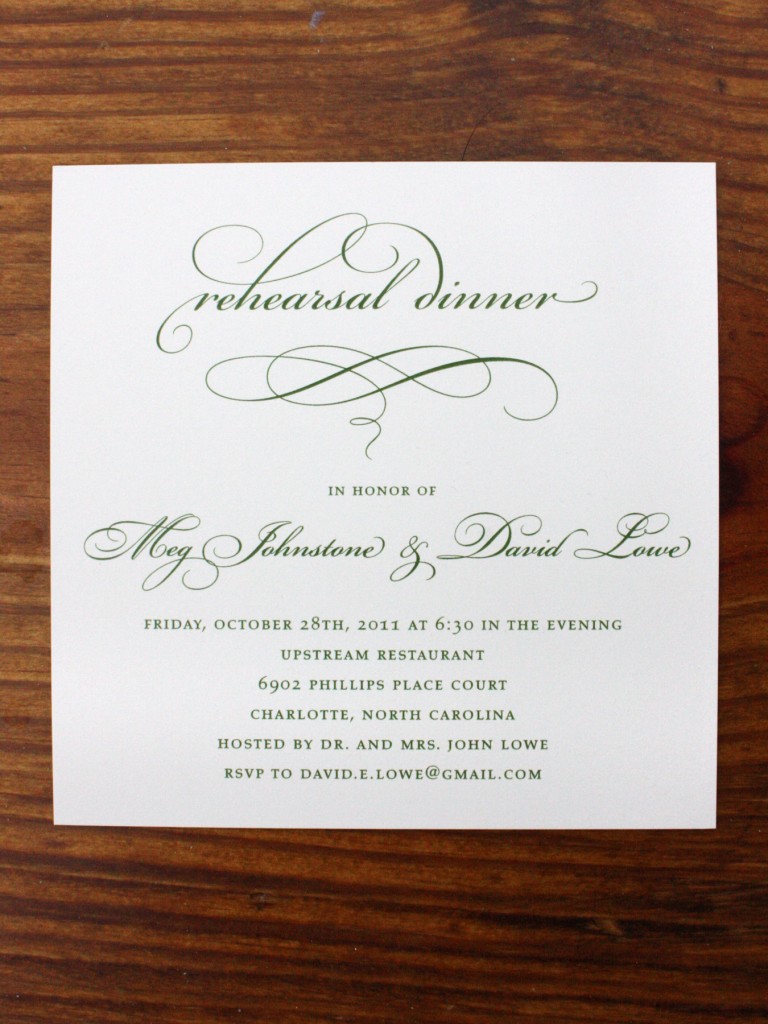 For dinners that are being held in a formal setting, you can choose from classic, plain style cards. Using a decorative and scripted font on the invitations provides an elegant touch. The printing gives them a formal appearance. White, ivory, or cream cardstock are the traditional colors of choice for simple, elegant, and formal invitations but black is a good choice as well.
8. Casual and Fun
You can find colorful rehearsal dinner invitations which are perfect for casual rehearsal dinners. Using bright colors adds a hint of fun to the cards. Apples, lights, and other and silverware are decorative touches for the fun and casual dinner invitations. Colors can range from plain white to white with colorful borders, Green, blues, and yellows are other colors you can choose from and there are a range of themes you can pick as well.
7. A Toast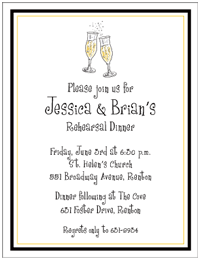 Inviting your family and wedding party to the rehearsal dinner with an invitation showing two champagne glasses clinking in toast is a classic option. This style will work for casual or formal dinners. The invitation lets guests know it is time to celebrate. Some cards have a bottle of champagne bottle with the glasses.
6. BBQ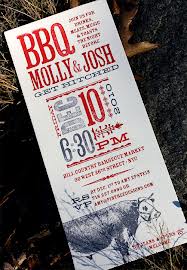 If your favorite BBQ place is the destination for your guests, you can find rehearsals dinner invitations that will fit the occasion. This type of theme can be creative and fun. Using a cow on the invitation brings BBQ to mind but you can also use a grill, or if you're feeling adventurous, steaks The simple design of the card will let guests know that it is a casual affair which can help with deciding what to wear.
5. Rustic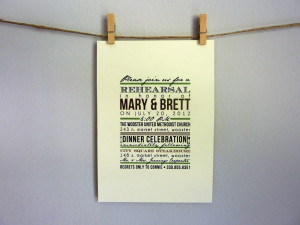 Rustic dinner invitations can be used for any dinner but are best suited to casual affairs. The clean and simple design of the card can include all necessary details. The cards typically have a plain look but color cardstock can be used to match the wedding colors. Print can come in various sizes and bold areas are often used to highlight the invitations.
4. Backyard Cookout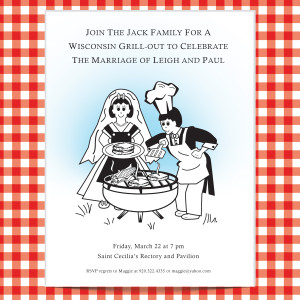 Many couples decide to have a backyard cookout the night before their wedding. For fun and casual rehearsal dinner invitations to a cookout, you can find cards with a grill. Some designs have a happy couple cooking on the grill. Cookout themed invitations are cute and let your guests know they are in for an evening of fun and casual dining
3. Western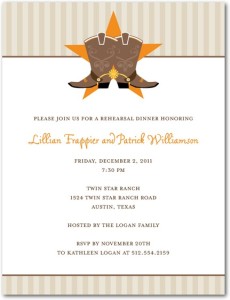 Western style dinner invitations for after the wedding rehearsal can have cowboy boots on them but cowboy hats, horseshoes, and lassos are other options for western dinner invitations. For rehearsal dinners at a steakhouse, these types of invitations fits right in with the theme. Guests can also tell that the evening will be more relaxed when they receive a western themed dinner rehearsal invitation.
2. Pizza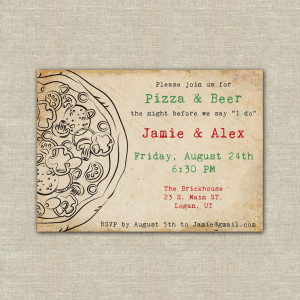 A pizza dinner is a popular plan for a casual and fun rehearsal dinner. You can find invitations with pizza slices on them but other designs may have whole pizzas pictured as well. Guests will know they are going to enjoy a fun, relaxed evening with the happy couple, and will most likely be able to guess the food option of choice.
1. Photo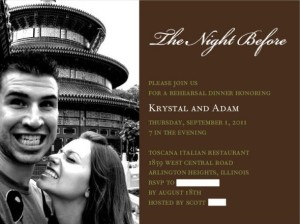 Another popular choice of rehearsal dinner invitations are photo cards. Couples can add a favorite photo to the card. These invitations will work for any type of dinner which makes them one of the best options. You just fill in the necessary details and guests will have a special photo of the couple as a remembrance.