29 Reasons You Should Absolutely Have A Halloween Wedding
Spooky, scary!  You might ask, who in their right minds would have a Halloween-themed wedding?  Well here are 29 reasons why you should have a Halloween Wedding.
1. You can send out delightfully ominous invites: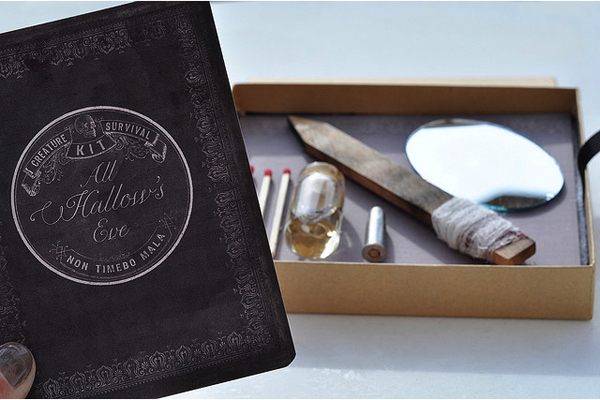 2. You can have pumpkins double as macabre decor.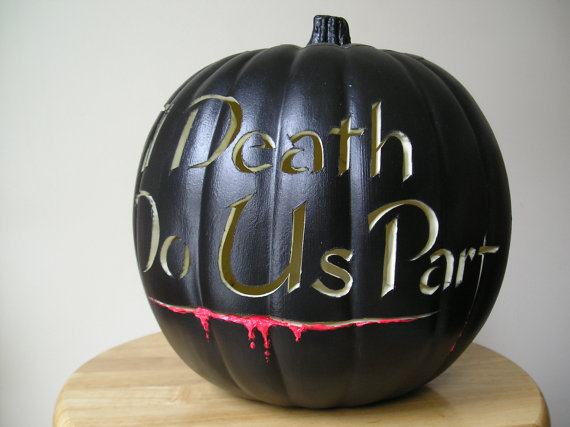 $50 from Etsy.
3. Your ring box can really hammer home the point "till death do us part."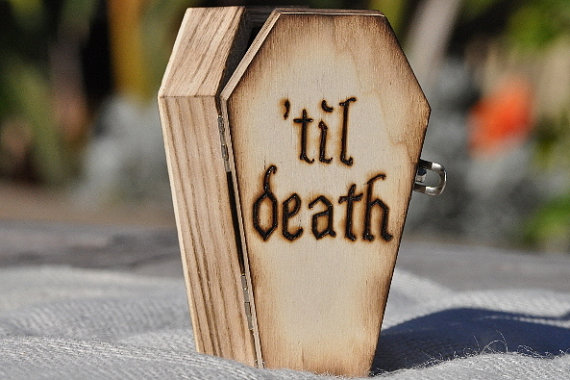 $21 from Etsy.
4. Your cardholders won't suck.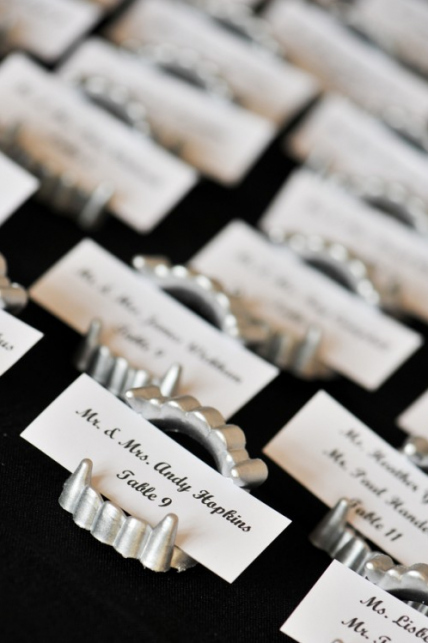 5. Your cake toppers can be tastefully dark: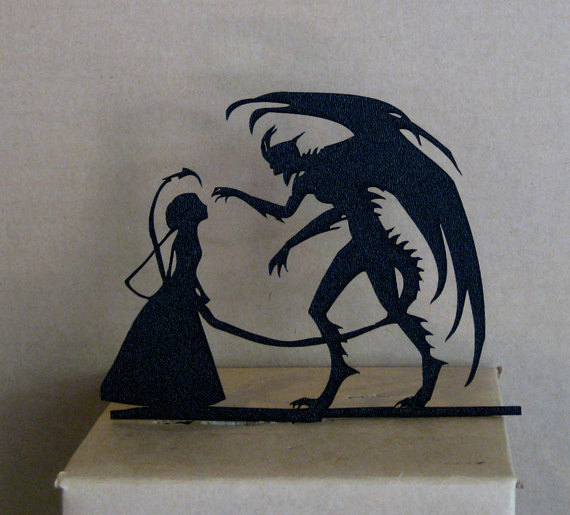 $25.87 from Etsy.
6. You can get really crafty with the lawn decorations: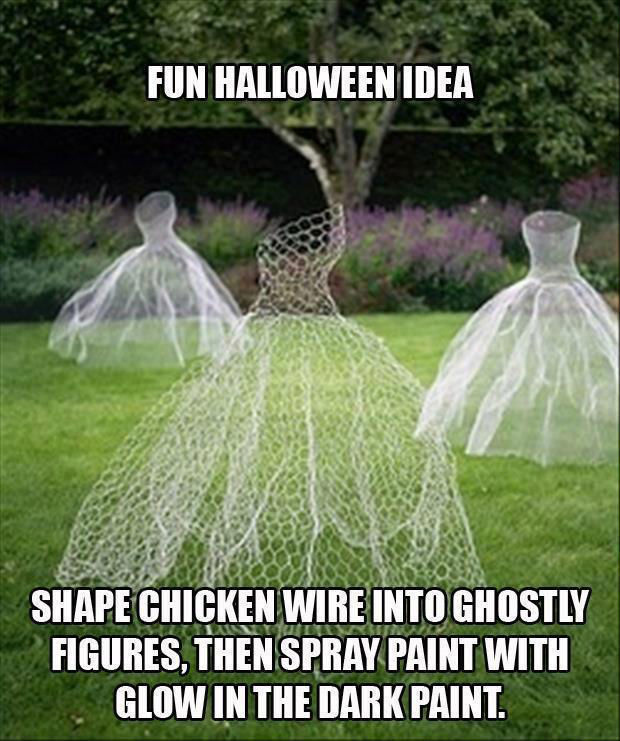 7. Your guests can appreciate a theme with actual color:
8. Flawless makeup on your wedding day will reach an entirely new standard: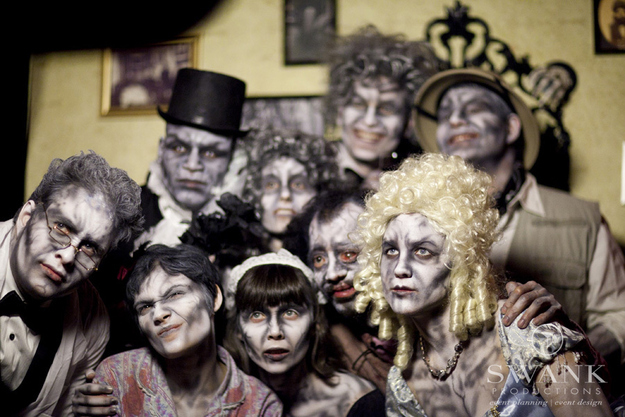 9. And everyone will appreciate the dress code:
10. You can werk black beading and a birdcage veil like nobody's business.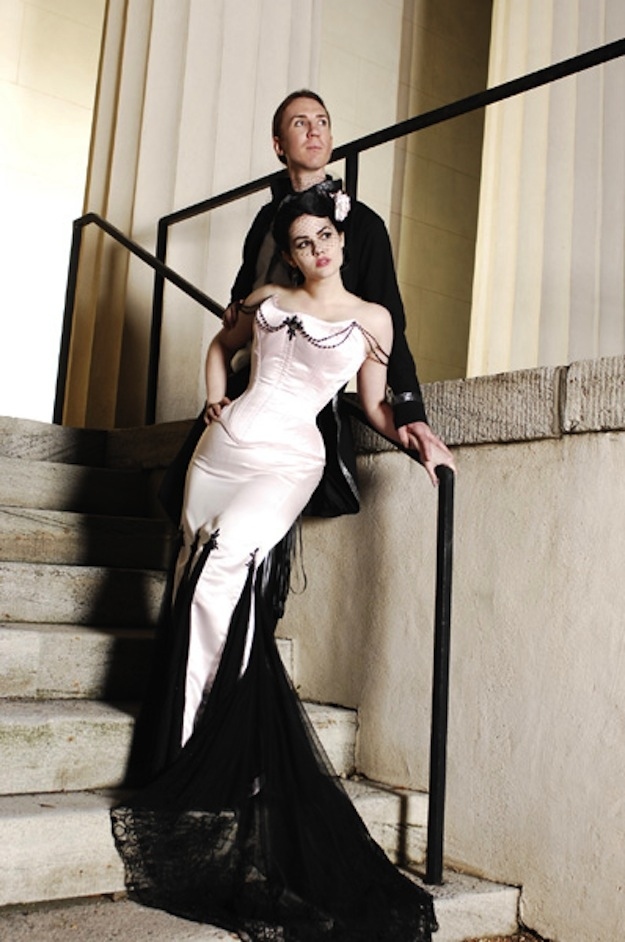 Look at this couple. Look how boss they look.
11. Or, if you're really going for it, you can wear a bat in flight as a veil.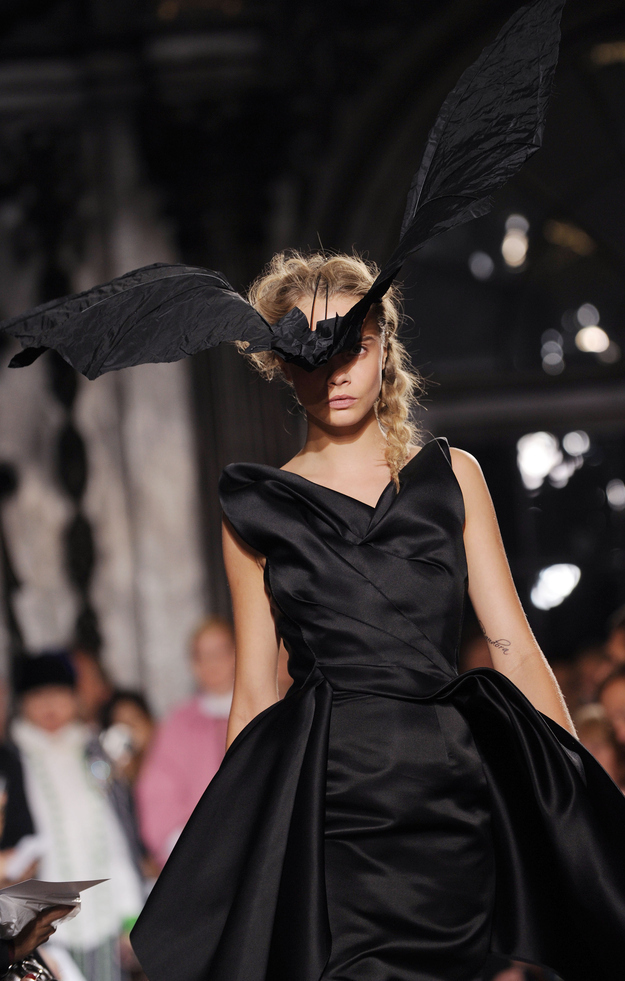 (From the Giles show at the Spring 2014 London Fashion Week.)
12. You can have sassy flower girl outfits: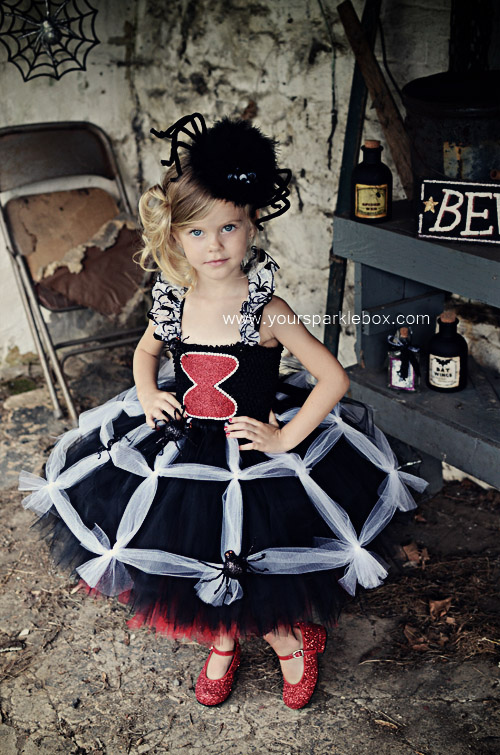 With POM SPIDER BERETS.
13. Candy hor d'ouerves:
Honestly, this is reason enough.
14. Spooky wedding rings 4 evah:
15. You can defy nature by having black flowers: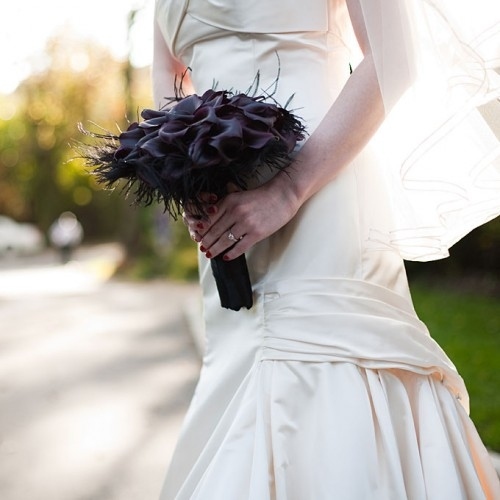 16. You can acquire the most perfect spoons in existence: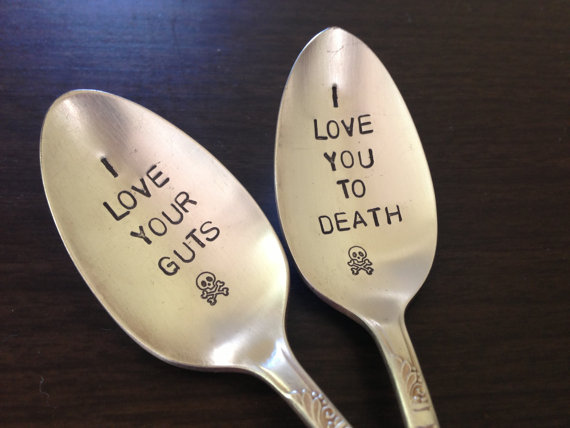 $28.95 on Etsy
17. Your centerpieces can get real whimsical: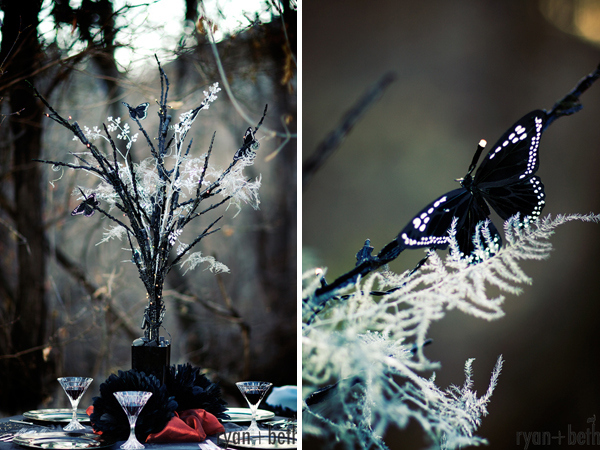 18. You can replace ice cubes with something more pleasing to the eye: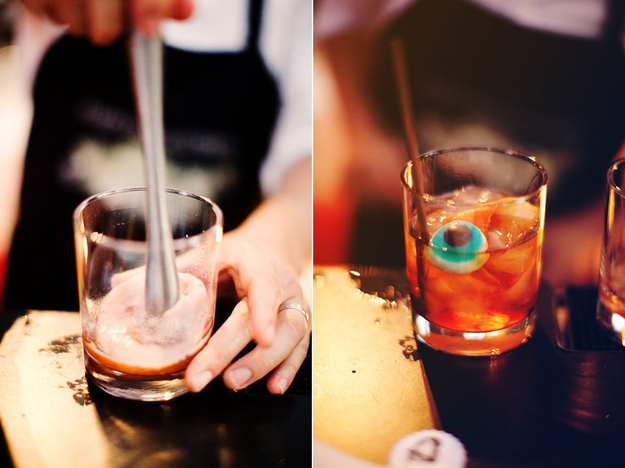 19. You can have a bloody great cake (sliced with an ax, of course):
20. Or this work of undeniable genius: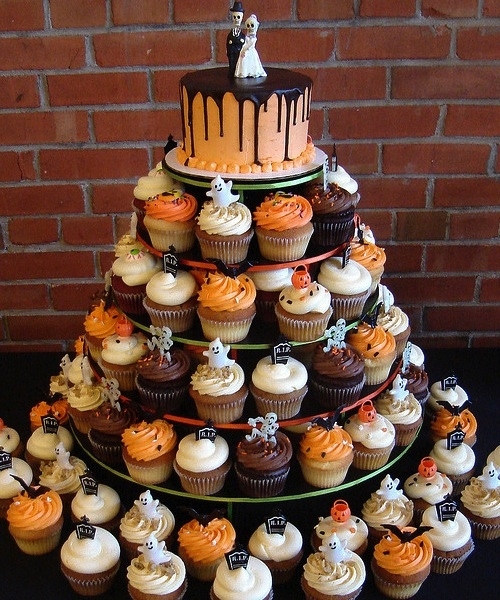 21. OR PUMPKIN CAKES!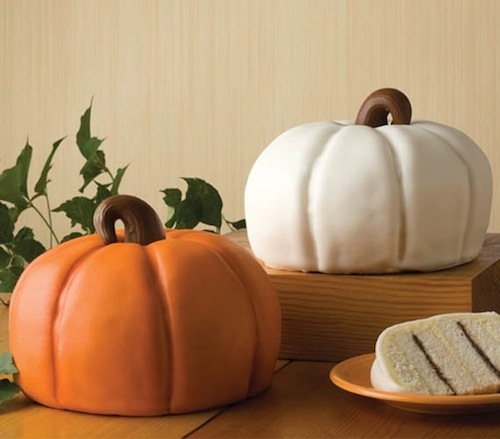 22. You can get a sick ride to and from the ceremony: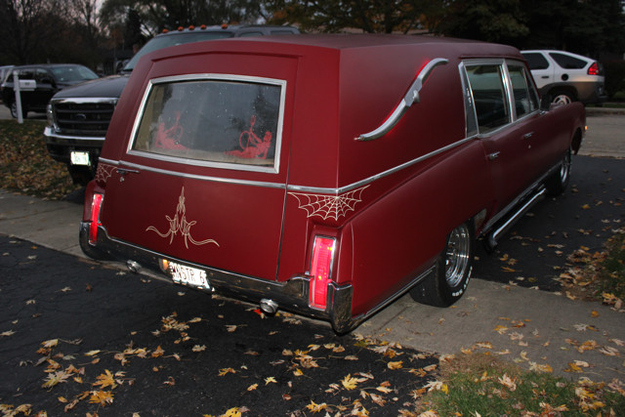 23. The phrase "smell my feet" won't be out of place at all: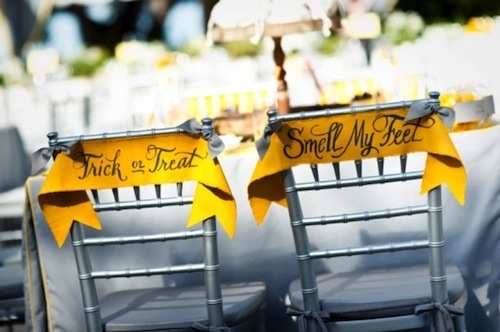 24. You can wear a SCORPION AND BEETLE TIARA: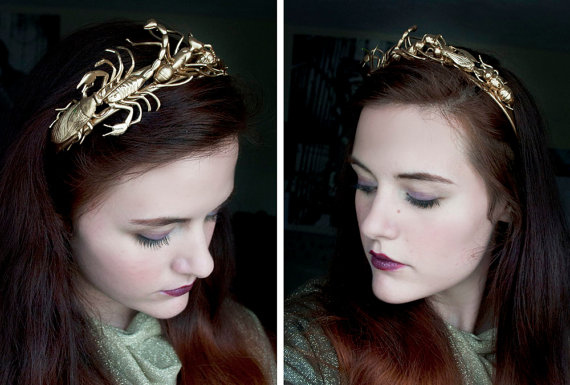 $19 on Etsy.
25. You can add little skull and crossbones accents everywhere and not feel excessive about it: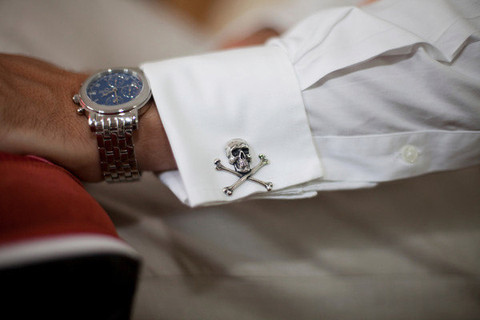 $35 on Ghostlove.
26. You can pay homage to all of your favorite Tim Burton movies:
Jack and Sally cake toppers, $189 on ArtFire.
27. You can have a decorative witch chilling in the background: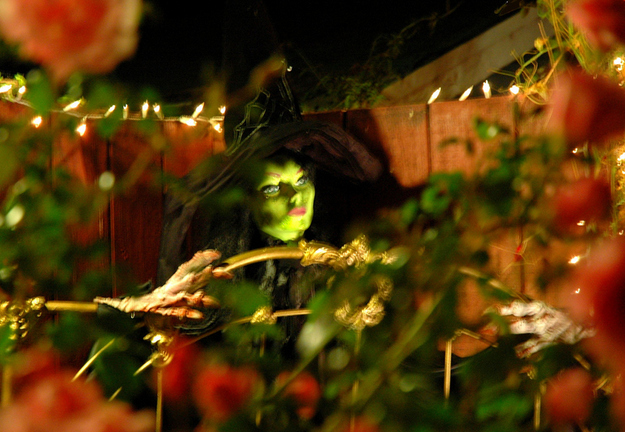 Photo by Wonderlane.
28. Or better yet, more skeletons: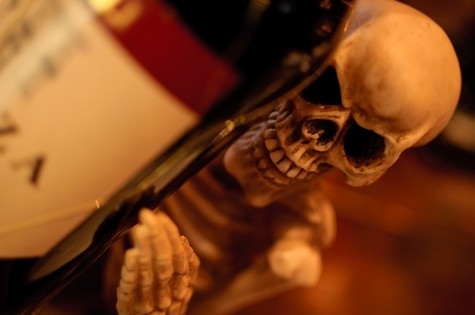 29. Most importantly, you can 100% be yourself!