Fall Wedding: 10 Fall Wedding Ideas You Must Consider
While fall may not be the first choice of season when it comes to wedding, the romance and beauty it offers is still hard to beat. With the rich colors available, the shedding and changing of leaves, the intimate setting it brings, and the tons of new flowers choices, even an ordinary wedding event will turn into an extraordinary celebration during this season.
So if you're thinking that your fall wedding should only be all about pumpkins and muffins fret not! The fall season has so much to offer. In this post, you will discover great fall wedding ideas that will make your day the most stunning time of the year! Check them out:
1. Color Combination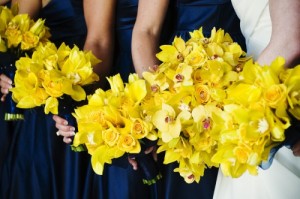 Although "fall foliage" color scheme and earth tones are popular in fall weddings, but experts say that you don't necessarily have to rely with these standard hues for your wedding. But of course, we're not saying to ignore these colors entirely. Just try to at least combine them with other colors that fit the season, like navy blue paired with shades of gold or mocha combined with black and cream. In fact, you can use any shades you want – just make sure to combine light colors with darker hues to create balance.
2. Wedding Décor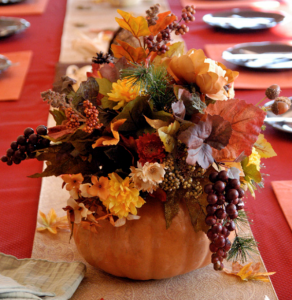 Although pumpkins are very popular in fall weddings, you don't have to include them in your wedding centerpieces – especially if you don't want to. There are other decorating items that you can use to match your theme in the season. You can try hanging sheaths of wheat or spreading pieces of acorns or gourds around to create similar effects. Or you can also decorate your venue with wine fruits, such as pears and apples, as an alternative to pumpkins.
3. Wedding Invitation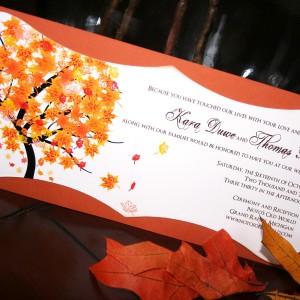 Similar to wedding decors, there are tons of fall wedding invitation designs to choose from. One popular invitation is the one with purple and orange color. If you want alternatives, you can also try deep red or chocolate brown wedding invitation with a gold ribbon tied around the envelope. For a themed wedding ceremony, try having a fruit-printed wedding invitation, or simply get a leaf-inspired invite that has beautiful wordings printed on it. The trick is to select your wedding theme first, and then choose the design you want that matches your chosen theme.
4. Fall Flowers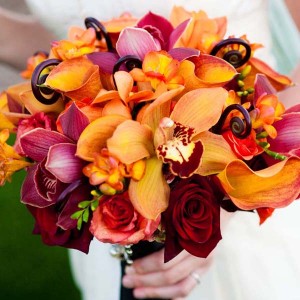 When it comes to flowers, one of the fall wedding ideas that we recommend is combining different autumn/fall hues, which include roses, daisies, ferns, tallow berries, calla lilies, and even fall leaves. Fall is the time when many of the popular blooms are not available, so this is the perfect moment to be creative. Just pick all the luxurious and unexpected flowers around and try to experiment the best combination you can make.
5. Hearty Meal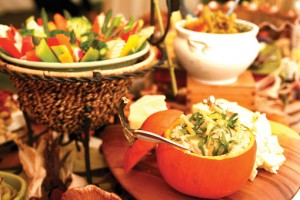 Since this is the harvest season, a hearty and bounty meal is perfect for your fall wedding. You may serve seasonal vegetables as the highlight of your wedding festivity with the combination of roasted meat to satisfy your guests' cravings. Serve soup in customized pumpkin bowls, or rich fall fruit and vegetable salad that is arranged in an elegant serving platter. For the dessert, simple American desserts, like apple tarts or coffee ice cream, will do.
6. The Cake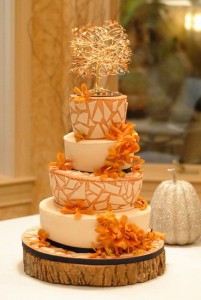 When it comes to cake, any flavor is fitting for the season. But if you really want to have the feel that is appropriate for the season, try having your wedding cake topped with fall fruits, such as apples, pomegranates, or grapes. You can also make an autumn-inspired cake that is embellished with fall decorations, such as flowers, leaves, and butterflies. If you want another option, you can also try a pumpkin-flavored wedding cake covered with autumn leaves and some fall decors.
7. The Venue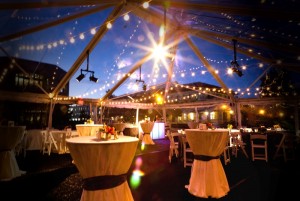 Cool autumn breeze is one problem with fall weddings. The cold weather can potentially deter you from enjoying the festivities. But of course, the weather shouldn't discourage you to have the kind of wedding you want. Some fall wedding ideas to help you prepare for this potential issue is to choose a venue that is equipped with space heaters. This will keep your guests warm and comfortable on a chilly fall night. You can also ask your wedding organizer to set up heat lamps or fire pits where your guests can relax.
8. Wedding Favors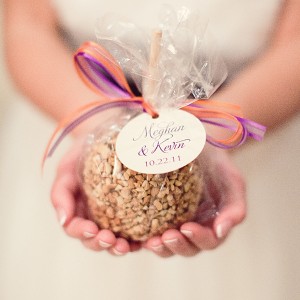 Wedding favors that are matched with the fall season are definitely a must-have in fall weddings. A bag filled with cookies and creamy snacks are perfect for the season. Another option is to make homemade mulling spices that are placed in a jar or sachet. Personalized cupcakes or pies are also a much-loved option for party favors. And if you want something that your guests can use and keep, give them pumpkin candles or leaf-print tote bag.
9. Wedding Attire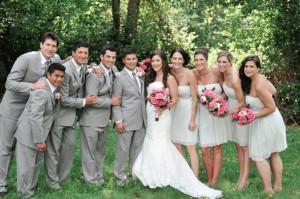 While dark suits are in fall weddings, the groom and groomsmen shouldn't necessarily feel obligated to wear this formal outfit for the event. In fact, light colored hues are much more appropriate. Instead of the traditional black suit, the male participants should choose casual-but-polished shirts and light khaki slacks. For the female participants, go for lightweight fabrics and the ones that will compliment your shape and skin tone. It's also very important to match your dresses to your wedding theme to make a much glamorous effect.
10. Perfect Timing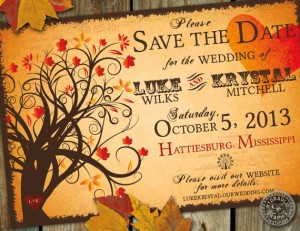 The most important thing to consider when planning for a fall wedding is to choose the perfect date. Keep in mind that there are other holidays during this season, which include Thanksgiving, Labor Day, and Halloween – you wouldn't want to set your special day near or during these holiday seasons. As much as possible, don't plan your big day on holidays or special weekends. This will avoid scheduling conflicts and booking problems.
Planning a wedding can be stressful, but once you consider these fall wedding ideas that were mentioned, you can definitely have that perfect fall wedding you ever dream of.