"It's a magical world, Hobbes, ol' buddy… Let's go exploring!"
The groom sewed this Hobbes stuffed animal.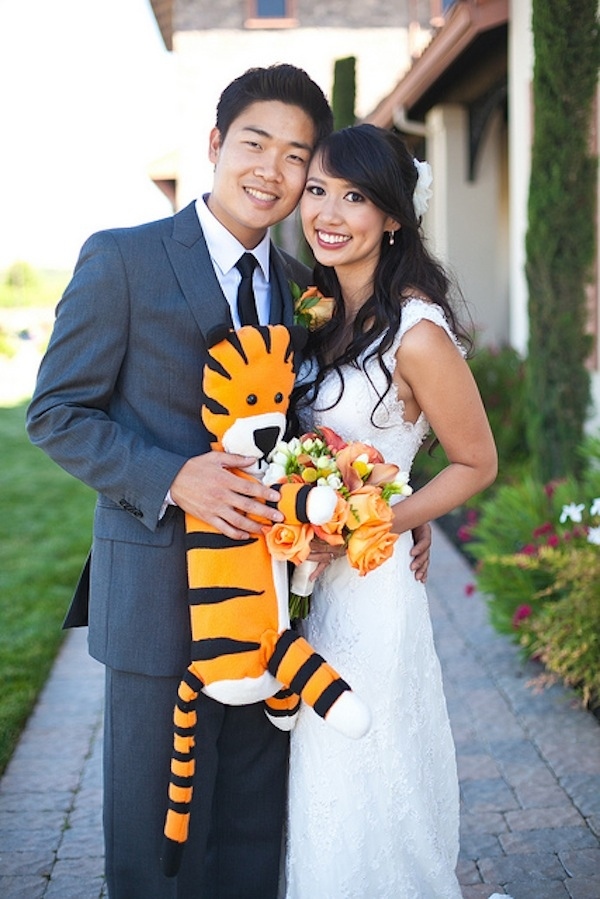 …which the Calvin-y ring bearer escorted down the aisle.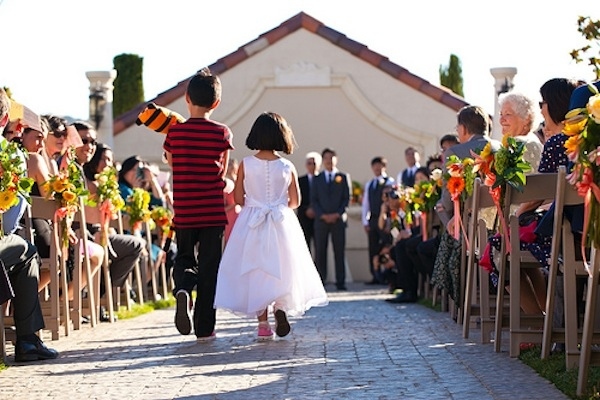 The color scheme was orange, natch.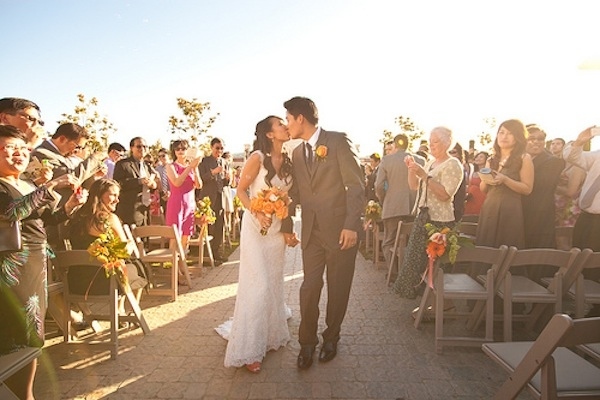 The couple got cartoonized.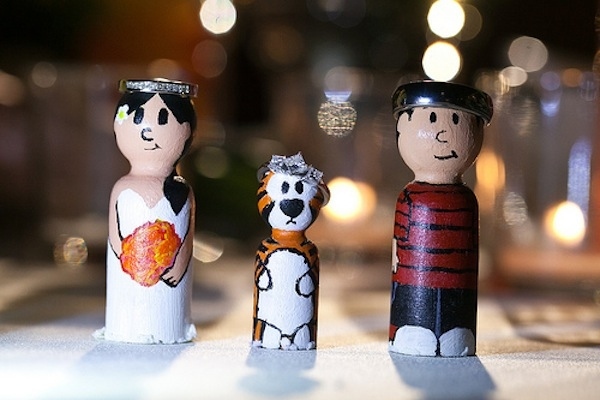 In true Calvin and Hobbes style, they toasted marshmallows for dessert.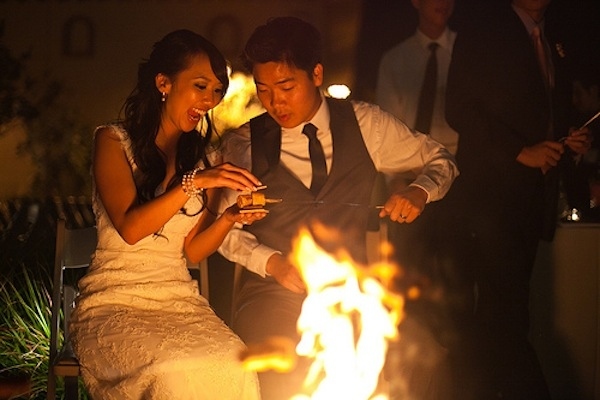 And made the real world a little more magical.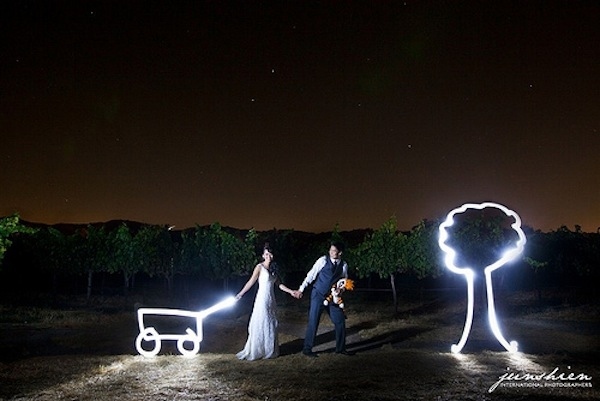 Source: Buzzfeed