15 Best Wedding Toast Quotes Worth Duplicating
Using the best wedding toast quotes from books and movies is a sure way of giving the newlywed couple teary eyes and smiling hearts. Here are 15 best wedding toast quotes you can use to make your speech heartfelt and touching.
Maid of Honor Quotes: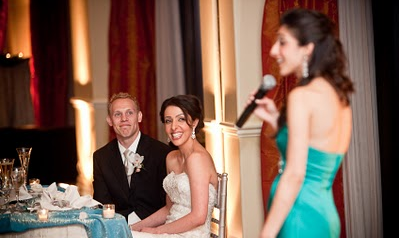 When your best childhood friends are getting married, Patti Smith's Just Kids has a gripping quote you can duplicate: "Where does it all lead? What will become of us? These were our young questions, and young answers were revealed. It leads to each other. We become ourselves…'What will happen to us?' I asked. 'There will always be

us

,' he answered."
Did your sister ask you to be her maid of honor? Is she marrying her high school sweetheart? Nicole Krauss' The History of Love is a good read and one line especially stood out. "Once upon a time there was a boy who loved a girl and her laughter was a question he wanted to spend his whole life answering."
You wouldn't want to be in Julia Robert's shoes in her hit movie My Best Friend's Wedding but you can copy her famous line: "I had the strangest dream. I dreamed that some psychopath was trying to break the two of you up. Luckily, I woke up, and I see that the world is just as it should be. For my best friend…

has

won the best woman."
For the funny and witty sister or best friend who is toasting for the bride, Shannon Celebi has just the right words: 'My sister and I are so close that we finish each other's sentences and often wonder whose memories belong to whom."
Whether you are the best man or a bridesmaid, this line by Bob Marley can be your toast's opening line: "Only once in your life, I truly believe, you find someone who can completely turn your world around."
Parent Quotes
As a parent, you might not be able to keep your own tears from flowing on your baby's wedding day. Let these quotes help you make a toast that will move the newlyweds:
"Parents must bring light and truth into their homes by one family prayer, one scripture study session, one family home evening, one book read aloud, one song, and one family meal at a time. They know that the influence of righteous, conscientious, persistent, daily parenting is among the most powerful and sustaining forces for good in the world." – L. Tom Perry
"Pray for the love which allows you to see the good in your companion. Pray for the love that makes weaknesses and mistakes seem small. Pray for the love to make your companion's joy your own. Pray for the love to want to lessen the load and soften the sorrows of your companion." – Henry B. Eyring
"A successful marriage requires falling in love many times, always with the same person."
-Mignon McLaughlin
"When two people are under the influence of the most violent, most insane, most delusive, and most transient of passions, they are required to swear that they will remain in that excited, abnormal, and exhausting condition continuously until death do them part."  – George Bernard Shaw
"Equal partnerships are not made in heaven—they are

made

on earth, one choice at a time, one conversation at a time, one threshold crossing at a time." ~ Bruce C. Hafen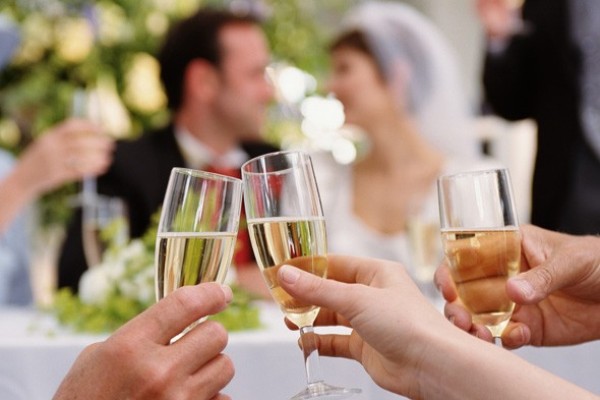 Anyone from relatives to friends can use these quotes to wrap up a heartfelt toast:
"A great marriage is not when the 'perfect couple' comes together. It is when an imperfect couple learns to enjoy their differences." – Dave Meurer
 "Where there is great love, there are always miracles." -Willa Cather
"To keep your marriage brimming, with love in the wedding cup — whenever you're wrong, admit it; whenever you're right, shut up."  – Ogden Nash
"You don't love someone because they're perfect, you love them in spite of the fact that they're not." – Jodi Picoult
"The best love is the kind that awakens the soul and makes us reach for more, that plants a fire in our hearts and brings peace to our minds."  – John Green
Weddings are meaningful celebrations. Make the occasion more memorable by quoting and making use of the best wedding toast quotes into your speech.