Top 10 Cheap Wedding Venues You Should Consider
Finding the best venue for your wedding can be such a daunting task. You want everything to be perfect, but all within your budget. No worries. Here are 10 cheap wedding venues to help you find that perfect place for your wedding.
1. Fresh-Open, Soft-Open Venues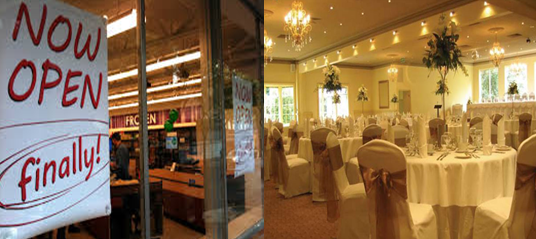 Make a list of all your preferred cheap wedding venues — garden, beach, hotel, etc. — and then hunt for those that are on soft-open or initial run. These establishments give introductory discounts anywhere from 10-50% along with other sweet deals to help spread the word about them quickly. What's more, you and your guests get to enjoy everything new.
2. Home Is Where The Heart Is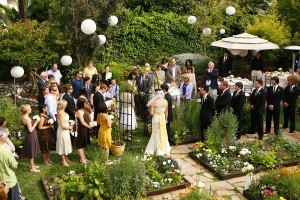 On the average, the cost of renting a venue eats up about 20-30% of your budget. So, if you have a small guest list, a money-wise move would be to hold your wedding at your place. If you don't have enough space, try asking a relative or a friend who has a great looking place that is perfect for an intimate wedding. Go for something that is cozy and easy to spruce up for the big day.
3. Worry-Free All-In Venue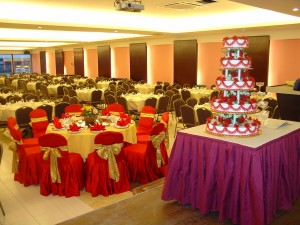 A great way to make your wedding budget stretch is to choose wedding sites that offer an all-inclusive wedding package. With this kind of arrangement, you don't need the haggling expertise of a wedding coordinator. The venue handles everything — from dressing up the place, providing delectable food, including the cake, to sending off your guests with great memento. You get loads of savings with this one.
4. Romantic University Gardens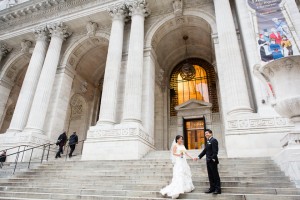 This is perfect for college sweethearts. The most romantic place to tie the knot would be in the university park or garden where you used to take countless memorable strolls. But if it does not fit the bill, but you are still keen on having an inexpensive garden wedding, why not try your local colleges or universities? The University of Michigan, for instance, offers five amazing garden venues and one equally beautiful indoor wedding site.
 5. Public Parks and Gardens
Public parks and gardens are also inexpensive alternatives. It is easy to create an intimate ambiance with nature's beauty. All you have to do is put together the picturesque bay view, the sunny skies, the warm breeze and your warm smiles. One idyllic setting is the Battery Park in New York City. It is right beside the New York Harbor and offers a great view of Lady Liberty. Let your guests soak up the wonderful view, while you exchange your I-do.
6. Government Buildings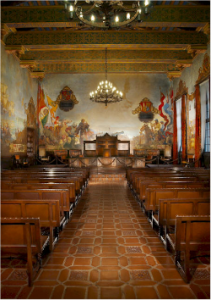 Government buildings also provide best value sites for weddings. In Sta. Barbara, California, The Sta. Barbara Courthouse has "The Mural," a well-kept secret among the locals. The 12-foot ceiling, double chandeliers, tiled-floors and wooden benches embraced by a grand view, all 6700 square feet of Groesbeck mural, makes this place picturesque — perfect for your dream wedding. The place does not need further dressing-up. An hour's rental of the place costs only about a hundred dollars.
7. Public Beaches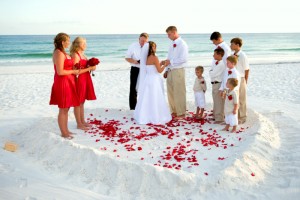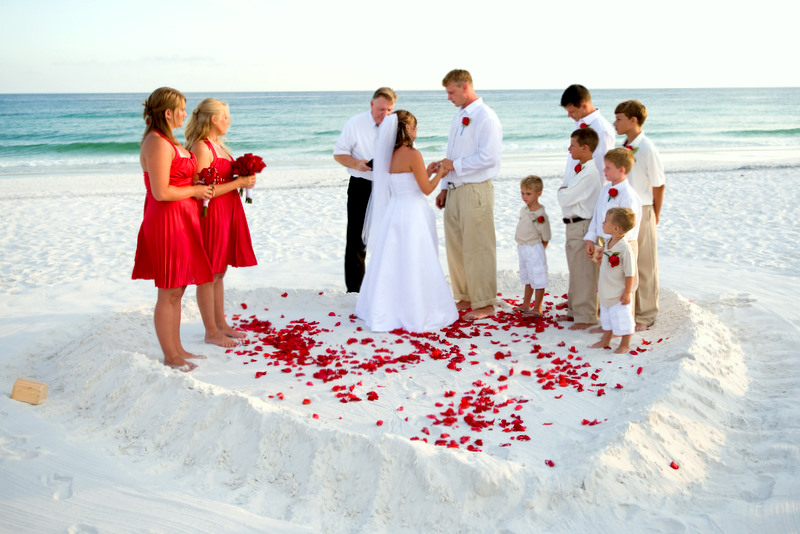 Public beaches are also great treasures waiting to be discovered in the category of best value wedding venues. The best thing about these natural beauties is it doesn't take much to make them picture-perfect. The picture above is one example of an amazing wedding spot by the beach, the Summerland Beach in California.
8. Clubhouse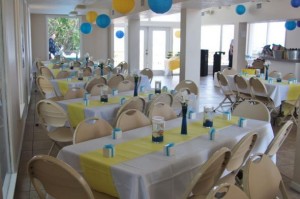 Another hardly explored easy-on-the-pocket potential is the Clubhouse. Check out your area for great finds. In San Francisco, visit The Trocadero House. For a little over $1,000 rental fee, you get to exchange your precious vows in the midst of a lush grove setting and head indoors for a rustic-themed reception.
9. Your Local Churches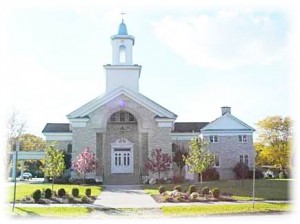 You will be surprised how many churches in your area would be willing to host your wedding for a modest amount. All you need to do is ask. Remember, "Ask and you shall receive."
10. Think Out of the Box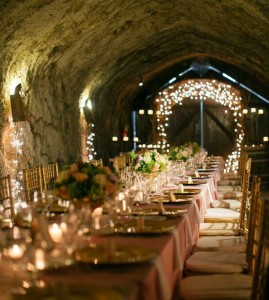 Let your creative juices flow. Options will present themselves as you do — it can be places you frequently visit and love as a couple like, perhaps a quiet scenic hideaway. Won't it be perfect for new beginnings?
Conclusion
Cheap wedding venues abound. You only need to keep an open mind to spot them. The options are limitless and as you stumble upon your gem of a find, tip us off. It will be much appreciated.