Sneak Peak: The Ultimate Groom's Wedding Checklist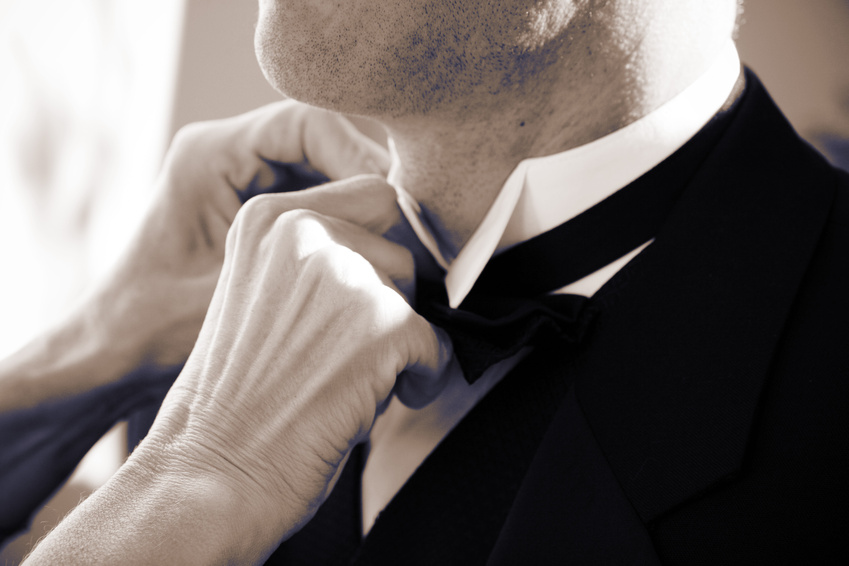 This is the ultimate groom's wedding checklist that will help you get ready for your big wedding day:
6 Months Before the Wedding
Other than deciding on the wedding venue, coming up with a wedding budget and deciding who your best man and groomsmen would  be, here are 2 more things you need to do 6 months before the wedding:
Make plans for your honeymoon. Do you want to go to Hawaii or the Bahamas? If you wish to spend the honeymoon out of the country, make sure your passports are ready.
Designate a driver. How will your guests get to the ceremony and the wedding reception venue? Make sure to arrange transportation for them.
3 Months Before the Wedding
Reserve rooms where your out-of-town guests would stay. The accommodation of your guests is very important. Planning it well ahead of time will allow you to find a venue that is close and convenient. You can also look for better deals if you have enough time to scout for possible places.
Finalize your guest list. Whether you want your wedding to be intimate or grand, you don't want to miss out on people who are close and important to you.
Pick out the groomsmen outfits. Whatever kind of getup you want your groomsmen to wear, you have to make sure they are ready for the big day.
Visit the jeweler and order your wedding rings.
In some states, there is a law that requires the groom to take a blood test before the wedding. This is the perfect time to be a man and visit the doctor.
It is the time to let your pearly whites shine. Visit a dentist. Ask him for a professional bleaching. You may also opt for over-the-counter teeth whitening regimen. Make sure to minimize drinking coffee and other drinks that may stain your teeth.
Be a sweetheart. Yes, the occasion is a celebration of your love for each other. It is your special day as well as, her too. Make her feel how thoughtful you are by buying your bride a lovely wedding gift.
Your minions deserve a gift too. Give your groomsmen something that will show how much you appreciate their help and support.
Be the lord of the rings. You should pick them up at the jeweler at this point. If there are typographical errors, you will still have enough time to have them changed. Once it's done, secure them in a safe place where no Gollum can find them.
1 Month Before the Wedding
Your bride should be proud of you for all the hard work you have done the past couple of months. Now that your wedding is only a month away. Make sure to do the few things left on this to-do list:
Pick up the marriage license.
Have fun with the boys. It is time for your bachelor party. Take full advantage of this once in a lifetime license to go crazy with your gang. Don't do something stupid like your idols in the movie, The Hangover though.
1 Week Before the Wedding
You are probably having the wedding jitters by now, but don't let that stop you from accomplishing these last few wedding preparation tasks:
Make sure you have your traveler's checks. Start packing the things you need for your honeymoon getaway.
Your wedding officiant may be happy to cement your love and make it legal but he or she will be much happier upon receiving his or her fee. Don't forget to have that ready and waiting in an envelope. Hand it to your best man so he can give it to the officiant after the ceremony.
You will be expected to say something to the guests at your wedding reception. Start drafting your wedding speech now unless you are really good at coming up with a warm and intelligent impromptu toast.
Inform your groomsmen about the important details of the rehearsal dinner. Make sure their outfits are ready.
1 Day Before the Wedding
The following shouldn't feel like a task, but make sure you don't miss it as it is one of the most important items in your to-do list:
Do something sweet like giving your bride a note that tells her how much you love her.  If she is feeling some wedding jitters, the gesture will surely make her feel relaxed.
As her knight in shining armor, you should not let your bride do all the work in preparing your wedding. Make sure you take some weight off her shoulder by following this ultimate groom's wedding checklist.
Did we miss anything out with our groom's wedding checklist?