Top 10 Tips To Heed When Choosing A Good Wedding Planner
So, it's official – you're engaged! Congratulations!
After all the wait and excitement, you're probably now beginning browsing magazines and wedding websites to prepare for your upcoming big day. And you're also probably now starting to realize how complex it is to plan a wedding. Planning a wedding is undoubtedly exciting, but it also means a huge amount of work. If you can't handle the stress, you and your fiancé should start thinking about hiring a wedding planner. Having your own wedding planner can provide you a great sense of relief.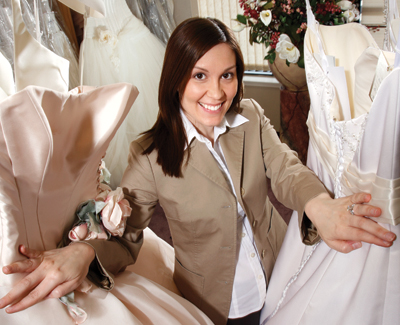 A wedding planner is a professional who is in-charge with the planning, organizing, and managing of wedding events. This person ensures that the wedding runs smoothly, leaving you and your guests enjoying the day as well as the process However, with the many options available, choosing the right wedding planner can also be confusing. But fret not. We've gathered here some tips to help you decide on how to choose a good one.
1. Trainings and Education
One of the most important things to consider when choosing a planner is to know whether this person has the capability to execute a successful wedding. Although not all successful wedding planners have a formal educational background, it is still crucial to hire a wedding planner with certifications that can demonstrate her skills. During your interview, ask each potential candidate about their professional background.
2. Certifications and License
Apart from the training and education certificates, there are also several professional associations and groups that offer license program, giving wedding planners a license to prove their qualifications in this field. If you want to make sure that you're hiring the right one, you can also ask your potential candidates if they are certified. If so, also ask them if, when, and where they get certified.
3. Experience
It is also crucial to ask the potential candidates how long they've been in the business. Generally, the more years they have in the field, the more qualified they are.
4. Communication Skills
The right wedding planner must also have an excellent communication skill. Your planner will be the one in-charge of almost everything for your wedding – from communicating with other vendors to matching the wedding themes and accessories – so it's very important that she has the ability to communicate very well. She must be clear when she speaks, and be patient when she listens.
5. Problem Solving Skills
Wedding planners know that rarely does an event go off without a glitch happening in some place. The flowers might be delivered in the wrong colors and designs, the dress could encounter some problems in the adjustment process, and the cake could be covered with wrong frosting! Your wedding planner should know what to do quickly when things like this happens without making the couple and the guests worried about the situation.

6. Creativity
Creativity is also one of the most important things you should look out for when choosing your planner. Your wedding planner should have a lot of great ideas to create the style of wedding you want. Also, if there are things that you want to change in your plans, she should quickly think of alternative solutions to cover the changes.
7. Availability and Reliability
The wedding organizer assists the couple in gathering resources, as well as hiring other vendors needed for the big day. In doing so, your planner must always be on time when attending her appointments and refer you to the best and reliable vendors available. She should also pay attention to the details of your wedding and keep necessary records to ensure that nothing is missed. Furthermore, she must be readily available when you need her, particularly on the main event, to ensure that everything will run smoothly.
8. Cost
The budget is probably the most important factor to consider in any wedding. So, the wedding planner must understand your needs and able to work within your budget. A good planner knows how to create useful contract, negotiate payments, and stay within the couple's set budget. Don't work with someone who charges too much, especially when you only have limited budget at hand. Remember, there's always someone out there who's willing to adjust her rate, while offering high quality services.
9. Portfolio
Another way to find the right wedding planner is to research and ask for their proof of work. Request for their portfolio or videos of wedding they have done and review each one of them. Also remember that when checking their work, don't settle for only one or two files, since people naturally only show off their best work. See their complete portfolio to determine their qualifications. In addition, ask them important questions, such as the number of clients they have and their expectations on the job. The wedding planner should answer your questions professionally.
10. Comfortable to Work With
Finally, look for someone that is comfortable to work with. As mentioned, your wedding planner will be in-charge of almost everything for your wedding, and she's someone you'll be spending the most of your time with, so it's crucial to pick the one that suits you and your fiancé.
Finding the right wedding planner can definitely be a long and tedious process. But with patience and a little research, you'll certainly get the right planner you need. Just one more important tip: listen to your gut! If an interview doesn't make you feel comfortable, then that candidate might not be the right one for you.