26 Ways To Save Money On Your Dream Wedding
You don't have to DIY every part of your special day to stay within your budget.
The average American wedding costs over $27,000.
There are lots of great DIYs that will save you big bucks, but not everyone has the skills, the time, or the desire to have a totally hand-made event. Here are some ways you can be frugal and still have the wedding of your dreams.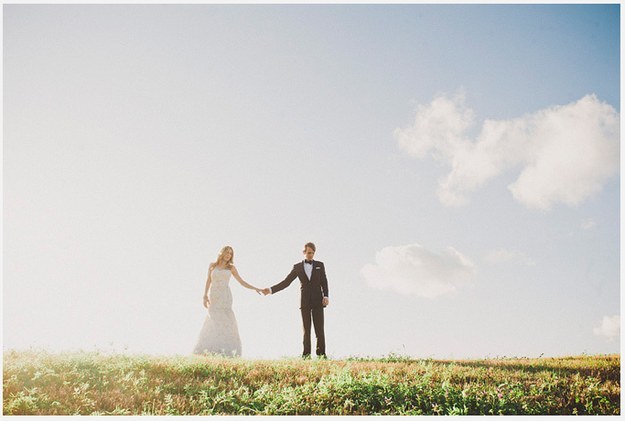 1. Start planning early…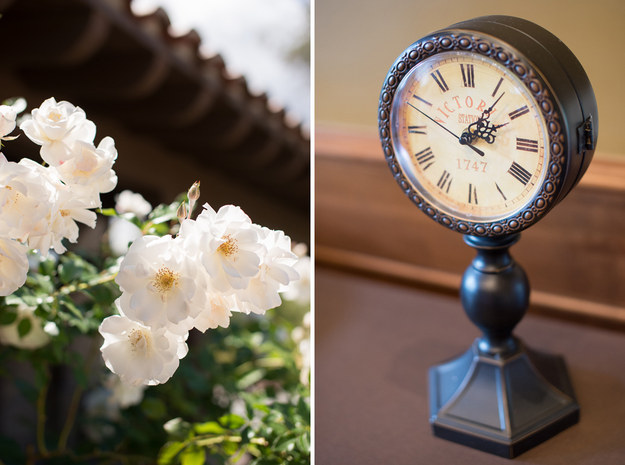 The earlier you book venues, caterers, and florists, the better. It helps if you're able to be flexible with at least one aspect of the wedding, whether it's the date or the location, so you can take advantage of off-season pricing.
2. …or late.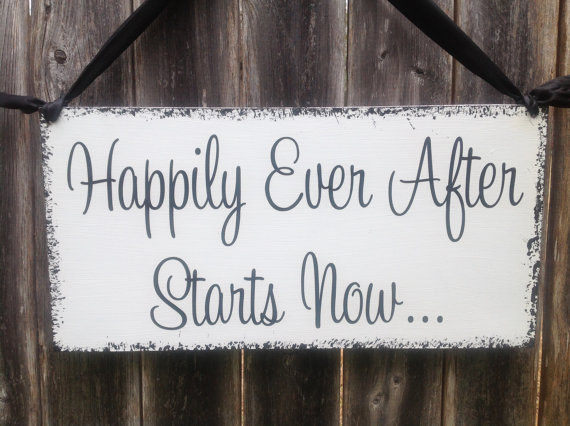 If you want a really pared-down party, having a really short planning period will eliminate a lot of choices and could help you save money in the process.
3. Choose the venue carefully.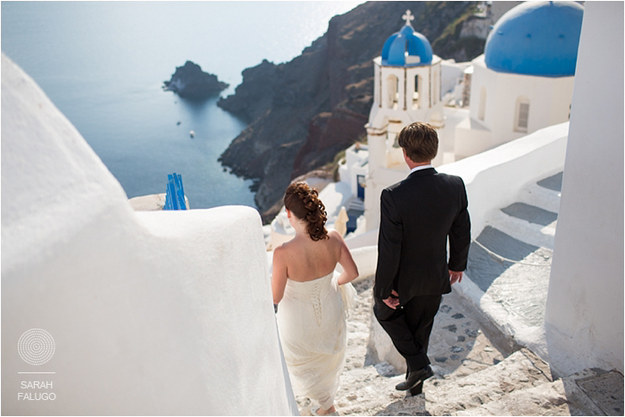 Choosing the right venue can save thousands of dollars above and beyond the price of the venue itself. An outdoor venue, or somewhere that already has a distinct atmosphere, will save lots on decorations. Restaurants that already have tables and linens and place settings will save lots on rentals. Some venues even have package options that include wedding planners and vendor discounts. Consider all of these when you're choosing your spot.
4. Keep the guest list in check.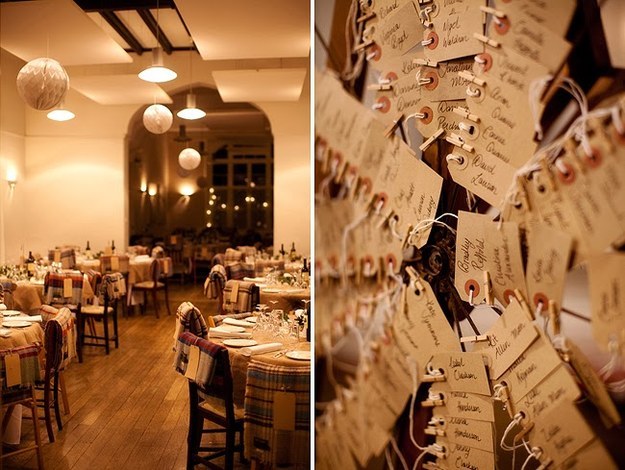 Since almost every wedding cost is calculated per-person, keeping your guest list low is the best way to stay within your budget. To avoid conflicts, eliminating whole categories of guests (children, coworkers, etc.) is an effective way to manage.
5. Pick your priorities and splurge on them.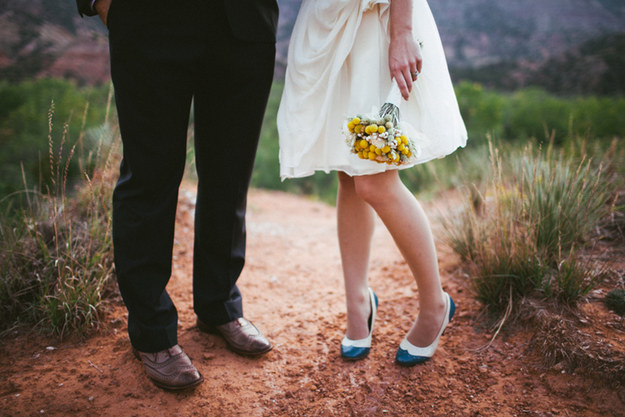 Whether it's entertainment, a great photographer, certain food or a particular venue, if you decide early on which element is most important to you, you can tailor the rest of your budget to make sure you get that one thing right.
6. Avoid Saturdays.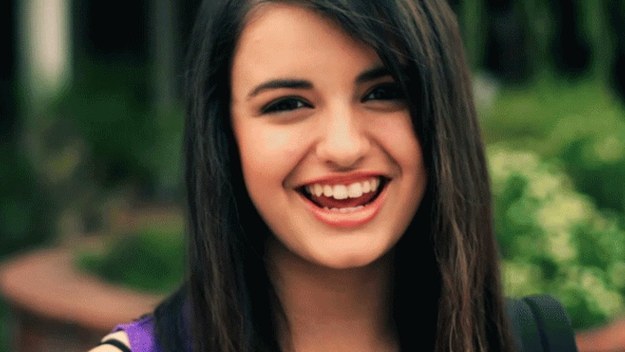 Saturdays are the most popular days for weddings, so they are also the most expensive for venues and vendors. Having a Friday or Sunday wedding can end up saving you thousands of dollars.
7. Have a daytime wedding.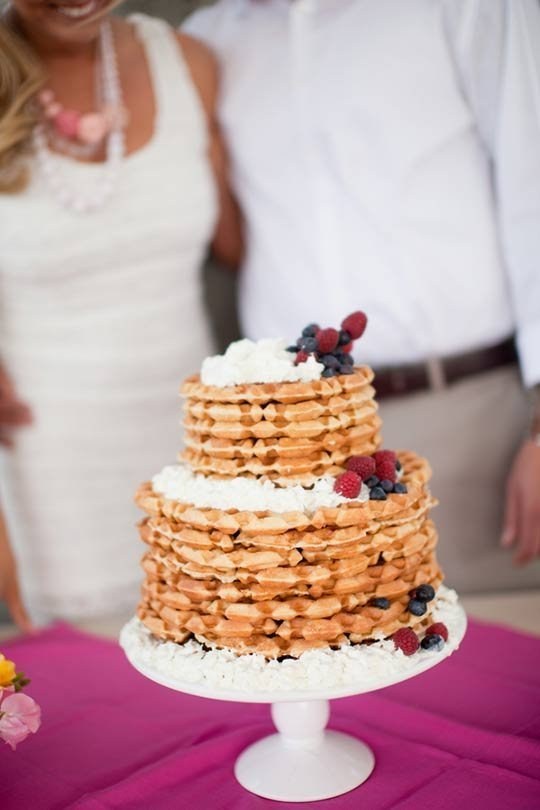 Serving dinner is much more expensive than lunch or brunch, even if you get almost the same food. (Bonus: You could serve a waffle cake.)
8. Shop the sales.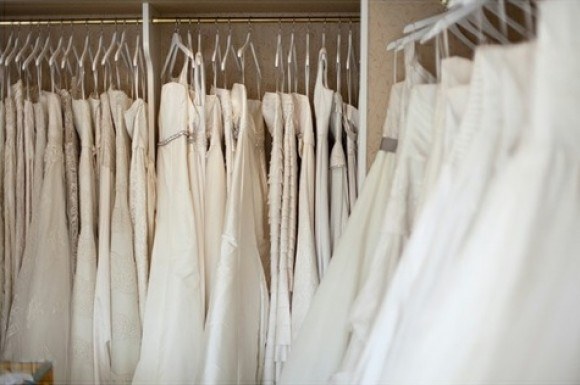 You don't have to get bargain bin items to save money on the dress. Many designers have sample sales in major cities where you can buy their most popular styles for up to 70% off. Getting a dress from a sample sale and then having it tailored to fit will still be much less than buying the dress full-price. Get more tips on dress shopping on a budget here.
9. Know what's seasonal and local.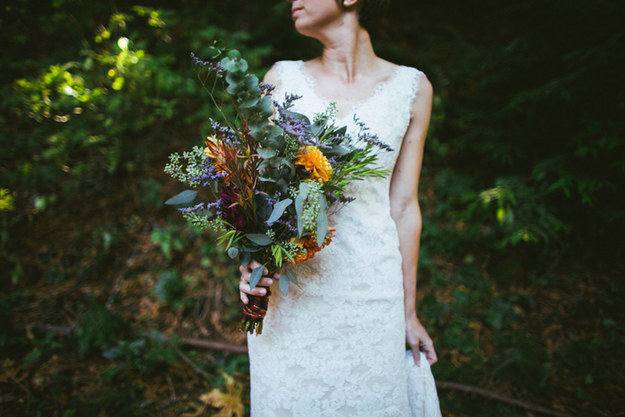 Both flowers and foods are much less expensive if you choose things that are in-season and available locally. If you have your heart set on a particular flower or flavor, check these charts to see when the best time would be to schedule your nuptials.
10. Choose one kind of flower.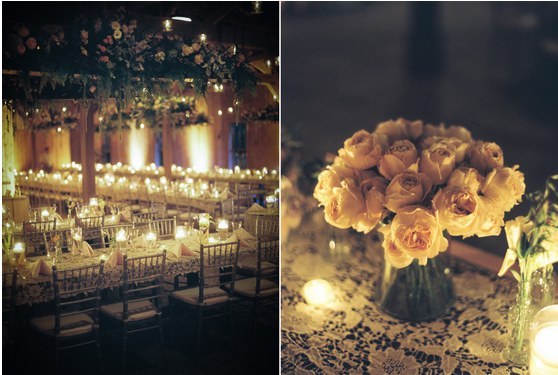 If you pick one kind of flower instead of pricey arrangements, you can get many more flowers for a lower price. Like cakes, much of the expense of flower arranging is in the labor and mixed-bouquets take much longer to make. Larger flowers are also a money saver, since you'll need fewer of them to make a statement.
11. Or, go for paper flowers.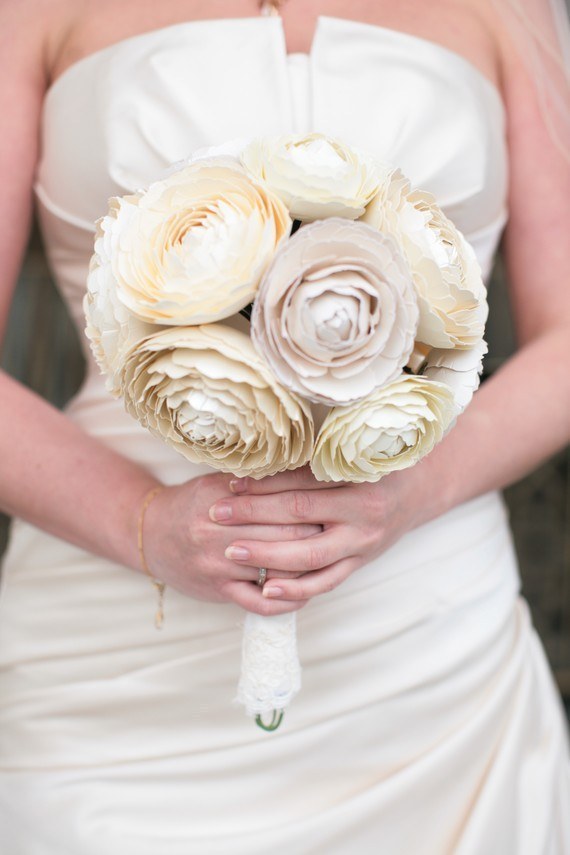 Paper flowers are an inexpensive alternative to real ones, and if you don't want to make them yourself, there are some beautiful options (like these ranunculus) for sale on Etsy. Plus, you get to keep your bouquet forever!
12. Hire music students to play the ceremony.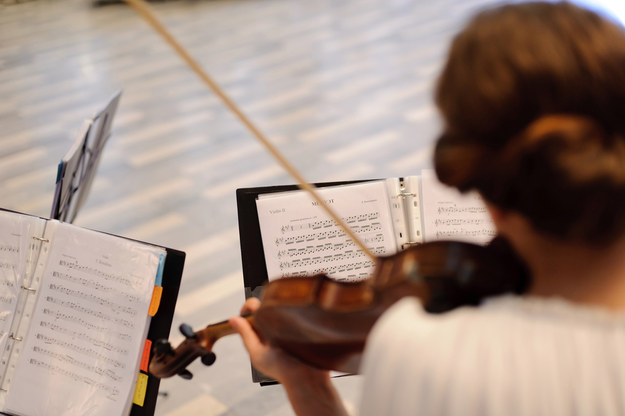 If you are set on having live accompaniment for the ceremony, contact local colleges or universities and ask their music department about students who play events. They cost less than professional musicians and are often eager for the experience. If you don't live near a college, look up local music teachers and see if they have any top students to recommend.
13. Instead of hiring a DJ or a band, get this handy wedding DJ app.
This $4.99 app is simple and easy to use. You can make several playlists for the different parts of your ceremony. You'll want someone to be in charge of the app because the songs play on repeat until you manually change playlists, but that's great for the end of the night when you won't want the music to end. Download the app here.
14. Take your wedding video with your phone.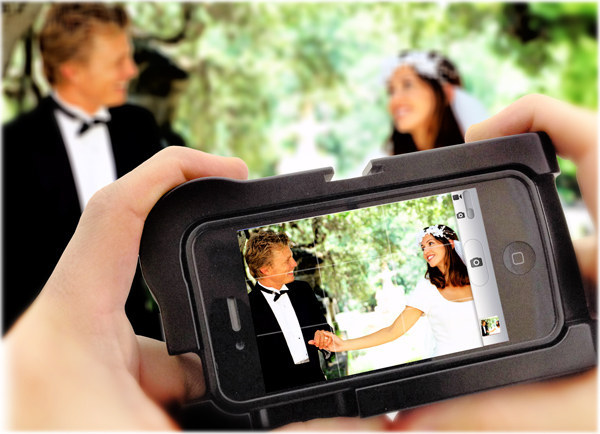 A tech-savvy friend can be an alternative videographer for your nuptials. Here are some great tips for capturing the moment. You can also invest in special lenses for your phone that will make the video turn out even better. Check out some options here.
15. Choose bright colored decor.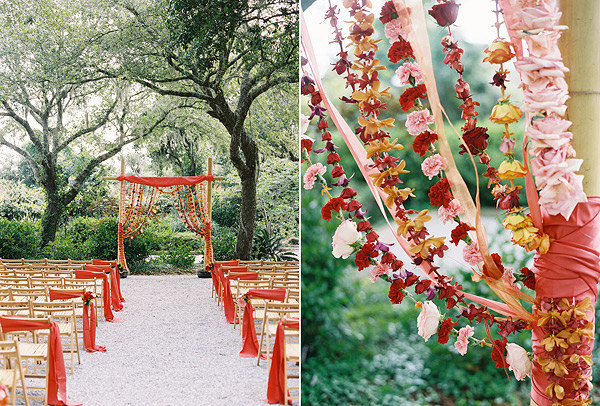 Using bright colored decorations makes a bigger statement, so you won't need as many of them.
16. Get a friend or family member to perform the ceremony.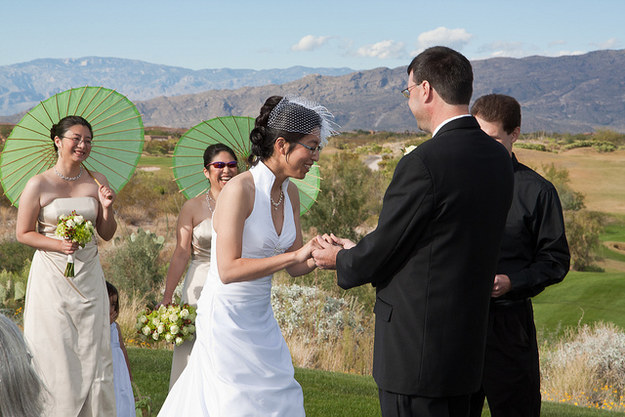 Officiants often charge upwards of $500 to perform weddings. Instead, ask a close friend or family member to become an officiant, which they can easily do online here or here.
17. Know what to buy and what to rent.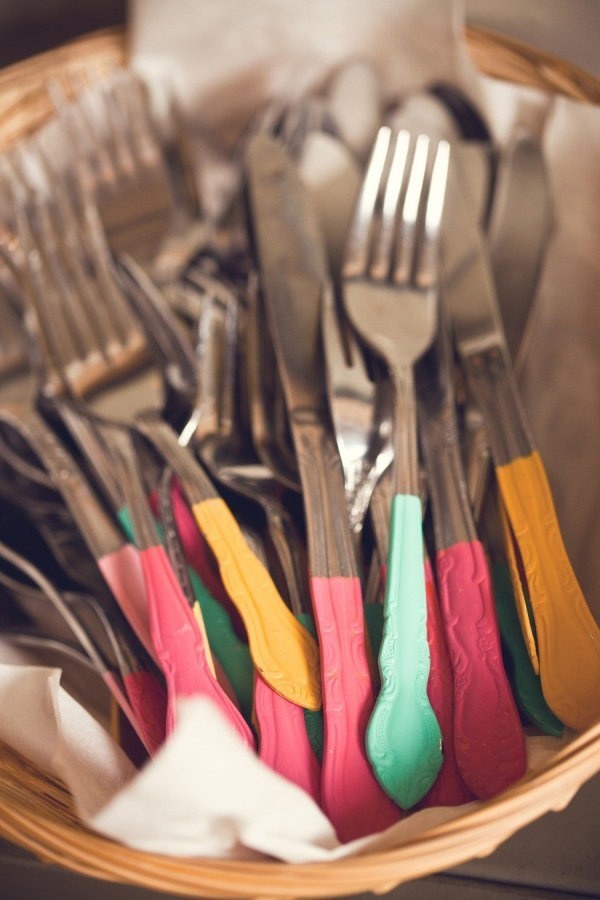 If your wedding venue doesn't already have any supplies, things like tables, chairs, chair covers, place settings can really add up when you have to rent them. Some things are actually cheaper to buy yourself, like tablecloths ($7 instead of the $25+ most rental companies charge) and silverware.
18. Serve a signature cocktail.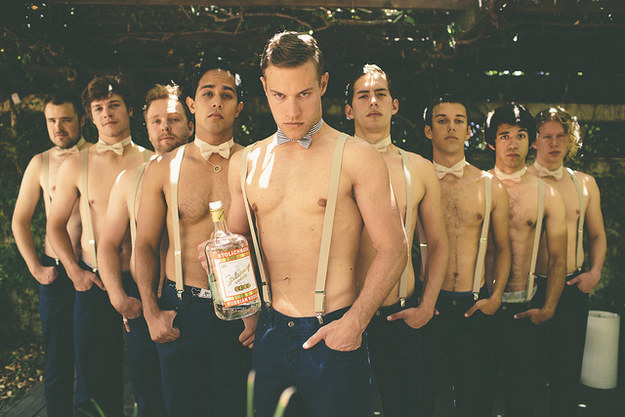 Liquor can be one of the biggest costs at a reception. Instead of an open bar, opting to serve a signature cocktail or two can save thousands of dollars and also add a personal touch.
19. Explore wedding cake alternatives.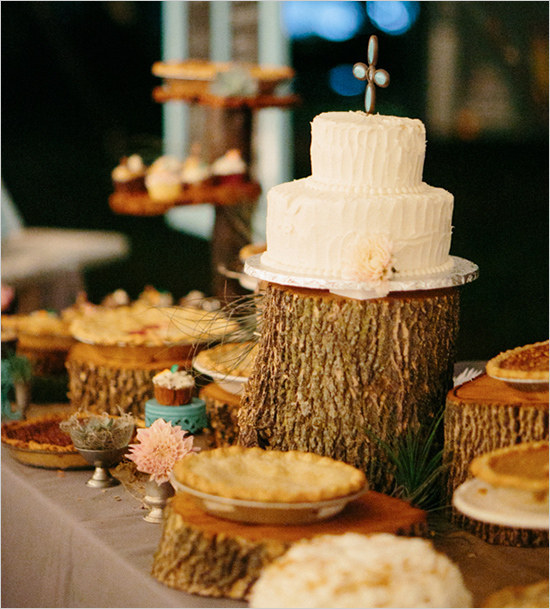 Cakes can be one of the biggest ticket items at a wedding if you buy it from a bakery. But there are so many other creative (and delicious) options. If you want to stick to the cake idea, several smaller cakes are much cheaper than one larger cake. Bonus: you can even choose more than one design. Some couples opt for one smaller cake for the two of them and other kinds of desserts like pie for the rest of the guests.
20. Do your own design work.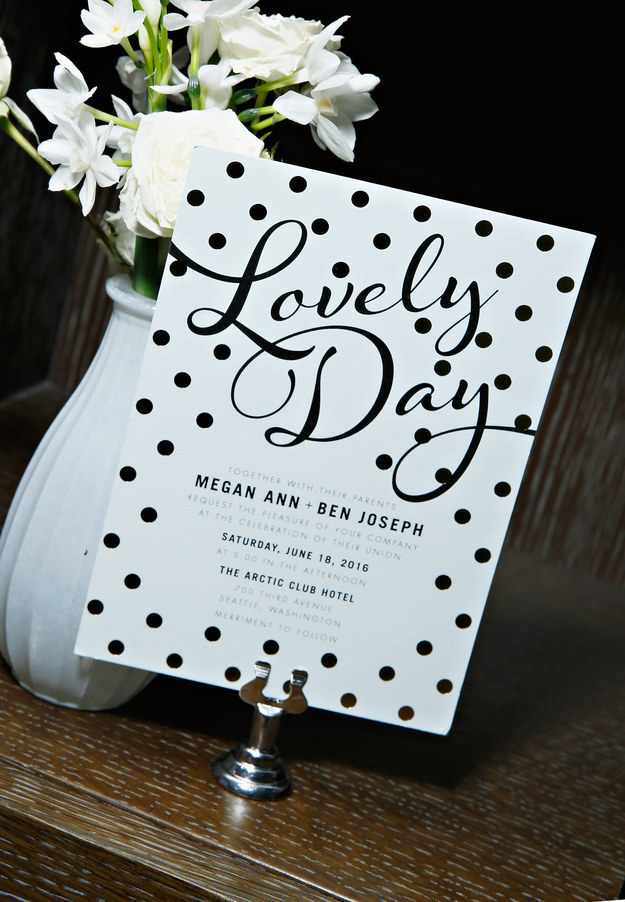 Paper goods, like save-the-dates, invitations, and programs, can add up quickly with design costs and printing and postage. But there are great programs available that help you design items that you can print yourself while still looking professional. Here are some helpful print resouces:
• Downloadable Wedding Fonts
• Semi-Custom Invites
• Wedding Invitation Templates
• How to Choose Paper 101
21. Keep your food options open.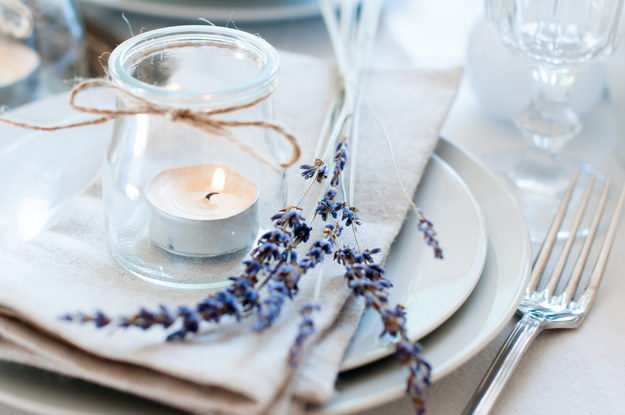 Sit-down meal or buffet? Crunch numbers and figure out whether you'd be spending more on a meal with set courses (and often, a wait staff), or a more casual buffet. And don't just limit your options to pricey catering companies – licensed local restaurants might be willing to stock your buffet with delicious eats for cheaper.
22. Hire an Expert.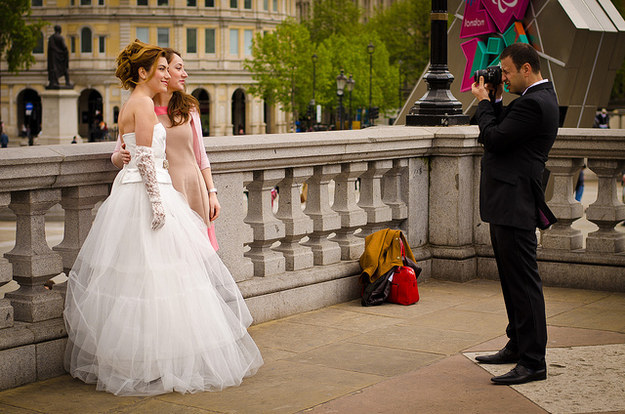 Wedding planners may seem like an unnecessary extravagance, but because of their expertise and connections, they can actually end up saving you lots of money in the long run.
If you don't need as much help with the choosing and hiring of vendors but still want someone to help with all the logistics of the actual ceremony, hiring a day-of coordinator is the way to go. Learn more about the specifics of these helpful hires here.
23. Forgo the favors.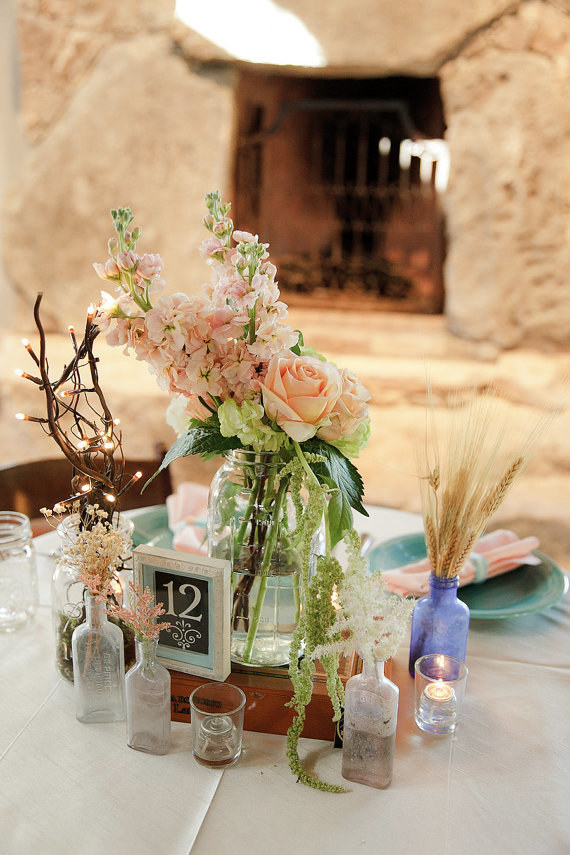 Wedding favors are often more stressful than they are useful. Instead of spending a lot of time and money on favors, let guests take home wedding centerpieces or decorations. They'll get a great home decor item and you won't have to worry about what to do with fifteen mason jars filled with flowers.
24. Resell as much as you can.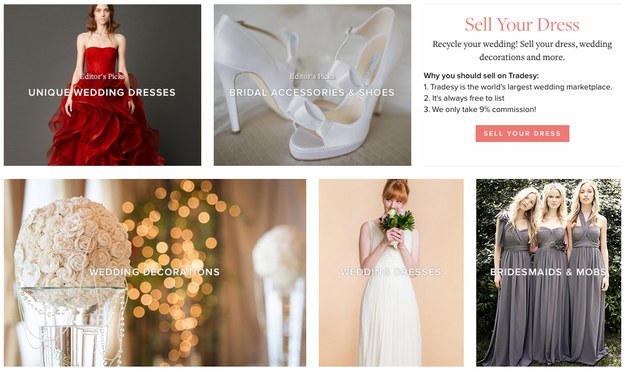 There are tons of sites where you can resell everything from your dress to your decor, like Tradesey, Ruffled Blog, and Event Leftovers. Some brides have even used Facebook to unload all of their surplus supplies. These are also great places to find inexpensive and unique items.
25. Always negotiate.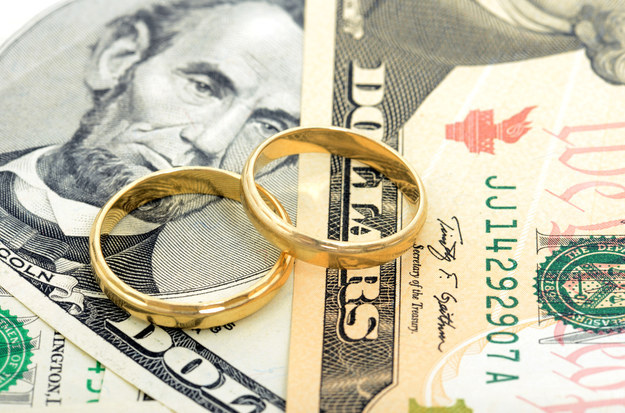 Learning to ask for a better deal is an invaluable skill in wedding planning and in life.This bride was able to save over $20,000 by continuing to ask for better deals with all of her vendors.
26. Pile on the miles.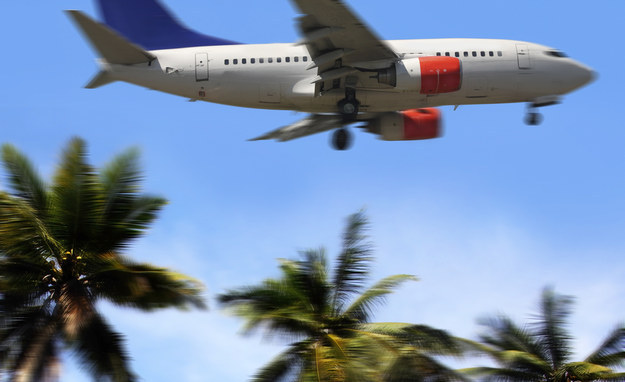 Honeymoon savings are a whole different story, but one way to get the most bang for your wedding buck is to get an airline credit card before you start planning and pay for as much as possible on the card to get miles. Go here to learn more about specific cards.
Source: Buzzfeed