Couples On A Budget: Top 10 Inexpensive (But Romantic) Honeymooon Ideas
For couples on a budget, looking for inexpensive honeymoon ideas are as important as planning a modest wedding. After months of stressful preparation for the wedding, the couple will need to relax and enjoy each other's company. The honeymoon is oftentimes the most exciting time for the new couple, but it does not need to be expensive.
Here are the top 10 inexpensive yet romantic honeymoon ideas:
1. Visit Beautiful Parks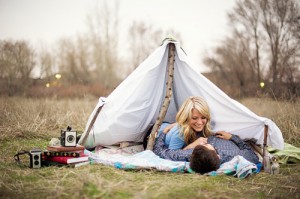 The US has 48 beautiful national parks. If your honeymoon falls during spring or summer season, you are in luck because it will be a great time to go on a camping holiday in one of the United States National Parks. This idea is perfect for couples who are nature lovers. The down side will be the limited facilities at these parks, but that can easily be overcome by doing some research before you go to your camping destination. Costs: $6-$12 per day.
2. Check In A Remote Bed and Breakfast Place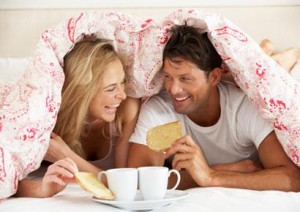 There are elegant bed and breakfast places that are cheaper than most hotels, but have almost the same amenities like doting innkeepers who will be glad to do the chores of cooking for the honeymooners. If France is your dream honeymoon destination, there are inexpensive places that make you feel like you're in France!. For example, you can experience the French country lifestyle for a few days at L'Auberge Provencale in White Post, Virginia. This bed and breakfast has a La Suite Romantique with a gorgeous king bed and a Jacuzzi tub. Costs: $100-$130 per night.
3. Enjoy Staycation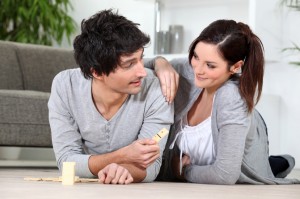 You don't need to go somewhere far to have a romantic honeymoon. One of the most inexpensive honeymoon ideas is to stay home and do fun activities together. This is a great way to get to know each other without breaking the bank. The thought of waking up each morning for a whole month without worrying about work is very relaxing. Play board games or learn a new recipe each day to make your staycation fun. Costs: $0.
4. Go On a Road Trip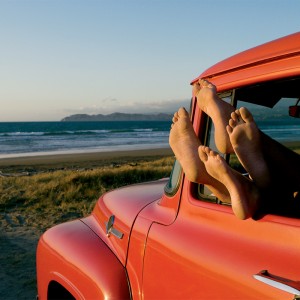 If you and your sweetheart like to be on the road, driving is one of the best inexpensive honeymoon ideas for you. The key is to keep boredom away from your trip. Make sure to bring some games and music. If you prefer reading books, don't curl up on your seat and read the book alone. Share the books by reading it aloud to your partner. Take lots of silly pictures of you together and of the funny scenes you see from your window. Make an online photo blog where you can post those pictures or create a photo album or scrapbook to preserve the memories. Costs: $300.
5. Take a Weeklong Retreat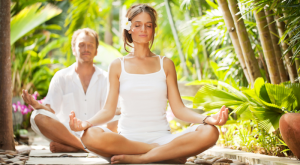 Themed retreats are great and inexpensive honeymoon ideas for couples who share a common interest. There are vacation spots that offer different activities that the newlyweds can enjoy. For example, the Omega Institute for Holistic Studies has a nice location in New York's Hudson Valley where the couple can swim, canoe, take yoga classes, or go biking.  Costs: $1,600.
6. Join the Walt Disney World's Epcot Food and Wine Festival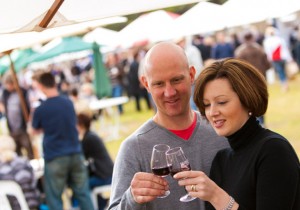 Take advantage of this festival's food and beverage demonstrations. It is one of the best inexpensive honeymoon ideas perfect for the foodies out there. Attending the festival means you will be able to participate in low cost cooking seminars and demonstrations, as wells as, wine tastings and cocktail mixing seminars for only $14.
7. Take Advantage of Resort Deals and Discounts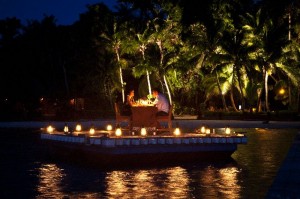 There are several times in a year that resorts near you offer special discounts and packages. This is one of the most inexpensive honeymoon ideas that most couples shy away from because of wrong assumptions. If you choose a resort near you, you will not spend a lot on airfare. The secret is to book your honeymoon while the resort is offering a huge discount.
8. Visit Local Hot Spots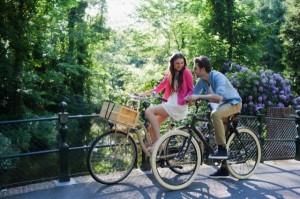 An overseas trip is both expensive and stressful. The best way to steer clear of these problems is to keep things local. There might be beautiful beaches and Safari parks near your area where you can have a romantic time without putting a dent in your bankbook. Costs: $34.
9. Go Island Hopping
One of the best inexpensive honeymoon ideas that is as good as a Caribbean holiday is to choose a nearby island. For instance, the North Carolina Outer Banks or California's Catalina Island will be a romantic venue for your thrifty honeymoon. Costs: $156.
10. Rent a Friend's Vacation Home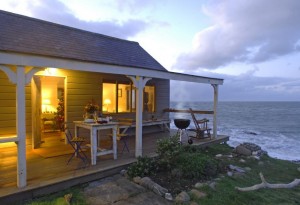 If you have a close friend who owns a house by the beach, appeal to his romantic side so he will let you rent the place for a meager price. He might even let you stay for free as a honeymoon gift if you use all your convincing powers.
Don't let your honeymoon turn into a boring time just because you do not have thousands of dollars to spend for it. These inexpensive honeymoon ideas will help you have a good time without you getting into a huge debt.
Which of these inexpensive, but romantic honeymoon ideas are you interested in?