Does Marrying Your Best Friend Make For A Happier Marriage?
There is no recipe to finding "the one." Some people search for that person they can call both their best friend and partner, but for others, the friendship element isn't as important.
Just ask blogger Stephanie Doyle, who wrote a piece called "I Didn't Marry My Best Friend."
"Every time you look at wedding stuff, the 'I'm marrying my best friend' [quote] comes up and I felt like, well what about the people who aren't marrying their best friend or [are] not married to their best friend?" Doyle told HuffPost Live's Ricky Camilleri. "I mean it has worked for us. We've been together for 12 years. We're very good friends; but, you know, we're husband and wife overall."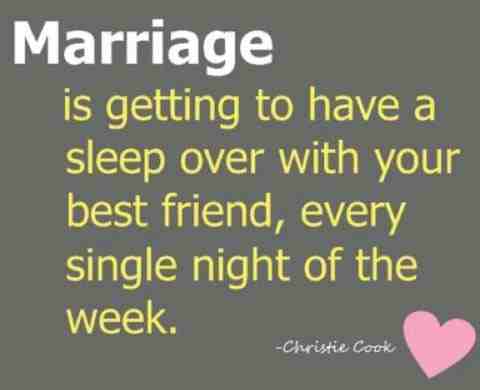 HuffPost Live's Caitlyn Becker also joined the conversation to discuss how she appreciates the different roles her fiancé and her friends play in her life.
"There are things that I want to do with my best friends that I don't necessarily want to do with my fiancé," Becker said. "I think part of what I love about [my fiancé] is the fact that we are different on a lot of levels and our differences are what keeps it interesting."
Watch video here: www.huffingtonpost.com