Easy Guide For Brides-To-Be: What Should I Do First?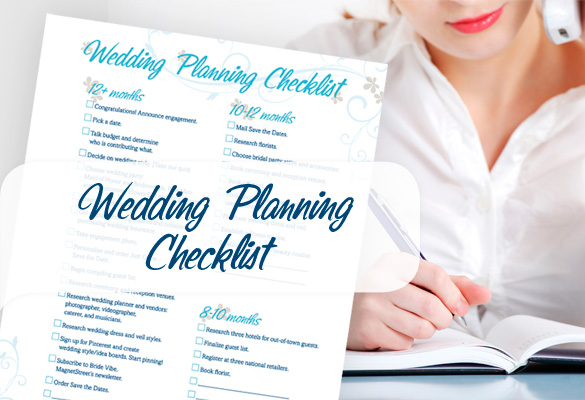 How do you prepare for your dream wedding? Here are some of the most important things a bride should do when preparing for her wedding:
1. Budget
Find out how much money you have to spend. Your budget will depend on you and your groom's funds, as  well as, your families' contributions.
2. Wedding Gown, Shoes, and Accessories
The #1 rule in almost all weddings is to plan the special day, one whole year in advance. If the bride has that much time, she can have her gown designed by the couturier within a time frame of 4-6 months. Some couturier offers the shoes and accessories as part of the wedding package. If yours does not, ask for some advice on what kind and color will go well with your gown.
3. Wedding Party and Guest List
Your wedding day is one of the most special days of your life. You will want those who are dearest to you to be there and to celebrate the occasion with you. Pick the best persons for the following roles:
Maid of Honor
Best Man
Bridesmaids
Groomsmen
Flower Girl
Ring Bearer
4. Date and Venue
Your wedding venue will depend on the number of guests you want. The couple's religion may also play an important role. If you want the traditional religious ceremony, the wedding should be held at a place of worship. If religion is not important, you can opt for a beach or garden wedding. Once you have decided, book the officiant and reserve the date and the venue.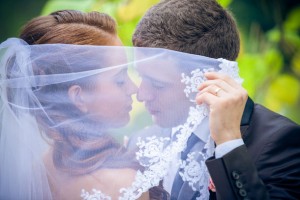 5. Caterer, Florists, Band, Photographers, and Videographers
There are a lot of important factors to consider when choosing the perfect people for the above mentioned roles. Do not hesitate to ask as many questions as possible during the meeting.
6. Wedding invitations
This is a task that is harder than you think. First and foremost, these can get expensive depending on the quality and design. Second, some brides have a particular theme in mind, but she gets confused once she sees the samples. My advice is to stick to a color scheme that goes well with your wedding motif. Last but not the least, if you are too busy to work on the details of your invitation, you can hire somebody to do it for you. You can also download wedding invitation templates that available and free.
7. Wedding Cake
Schedule cake tasting sessions with several bakers before committing. Some may require longer lead time. Some may also be in high demand, so make sure to book the cake maker at the earliest possible time.
8. Hair and Makeup
Even if you are a professional in this field, it is still best to hire someone who will do your hair and makeup. Remember, you are a princess on your wedding day! Schedule a practice session with your hair and makeup artists 2 months before the wedding day.
9. Wedding Rings
When choosing the wedding bands, practicality is the key. Consider the lifestyle you have. Do not choose wedding rings that you will need to remove often because they are uncomfortable. If your job entails frequent use of your hands, choose rings that are not too delicate and has few frills.
10. Relax
It is important for the bride to be beautiful and stress-free on the day of her wedding. Make sure you spare some time to exercise or pamper yourself to a spa to relieve stress. Treat your mom and your future mother-in-law to some girls' day out. It is a great way to relax and bond with two of the most important women in your life.
Walking down the aisle with the man of your dreams is going to be the happiest moment of your life. Follow the above given tips. You will surely enjoy the planning and preparing, just as much as you will have fun during your wedding.
Are you ready for your wedding day?