32 Totally Ingenious Ideas For An Outdoor Wedding
These smart suggestions will ensure your fairytale wedding isn't pillaged by bloodthirsty mosquitoes or a merciless hot sun.
1. Provide pillows if you're using uncomfortable outdoor seats.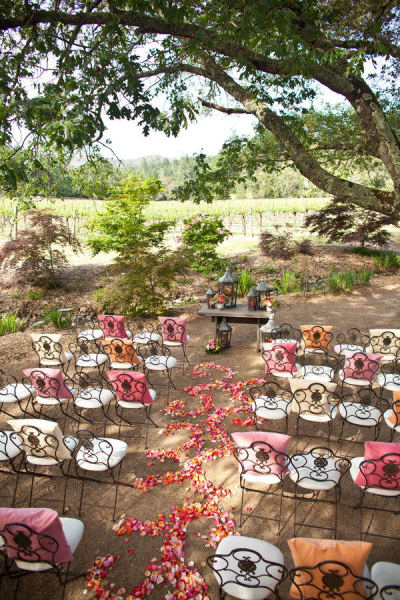 Many outdoor seats are wrought iron or wood, which can get uncomfortable if you're sitting on them for long periods of time. The pillows also add an extra decorative touch.
2. Warn your guests ahead of time about appropriate footwear if they're going to be walking in the grass.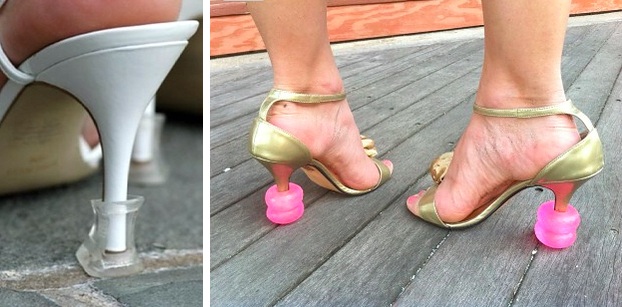 Just a little note on the invite should be sufficient.
Heel covers are also a thing that exists.
3. Or give your bridesmaids cement blocks to stand on so they don't sink into the grass.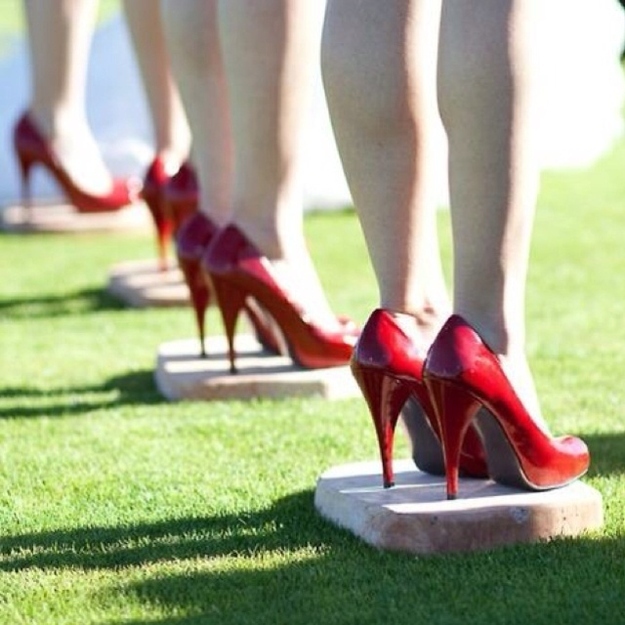 4. Provide guests with their own parasols.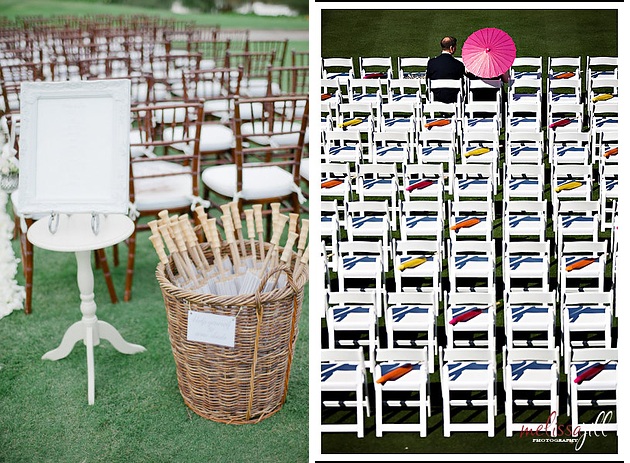 5. Offer ample options for ice cold hydration.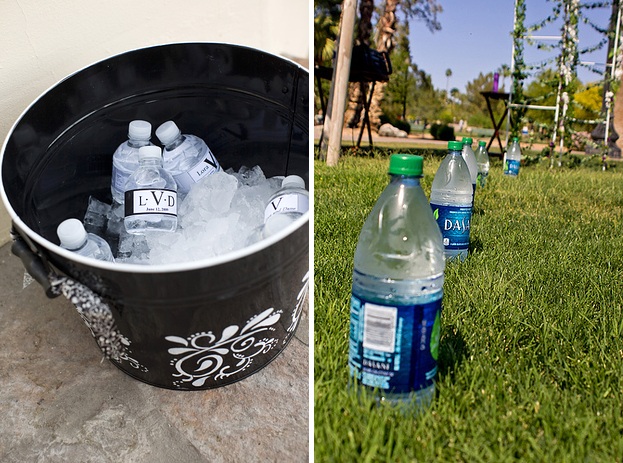 It's a good way to squeeze in some branding.
6. Offer individual insect repellent options.
7. Give sunglasses as wedding favors.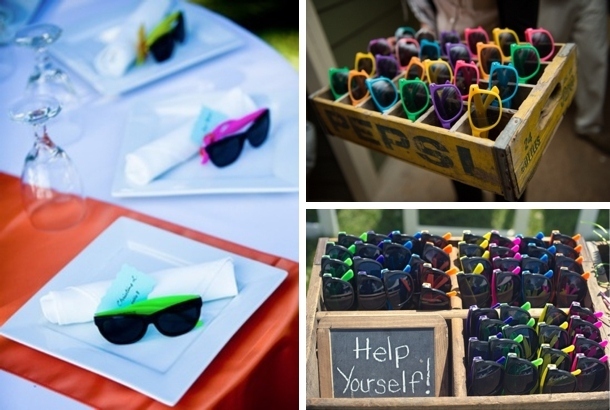 8. Put your wedding program on a fan.
9. Be sure to have snacks and water for the bridesmaids.
Between hair, makeup, and photos, your bridesmaids don't have much time to drink water and eat, which is especially important on a super hot day. Plan a short break before showtime. You don't want anyone fainting on you.
10. If it's reeeaaally hot out, make sure your florist is misting the flowers to keep them cool.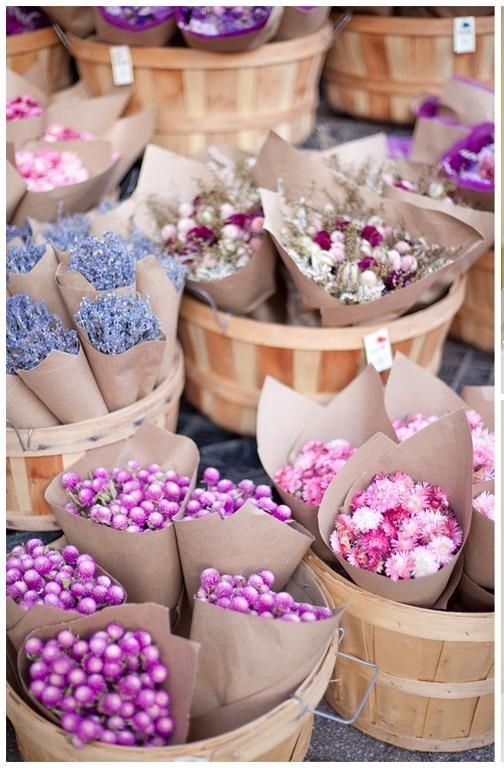 11. Spray a heavy-duty fixative to protect your makeup.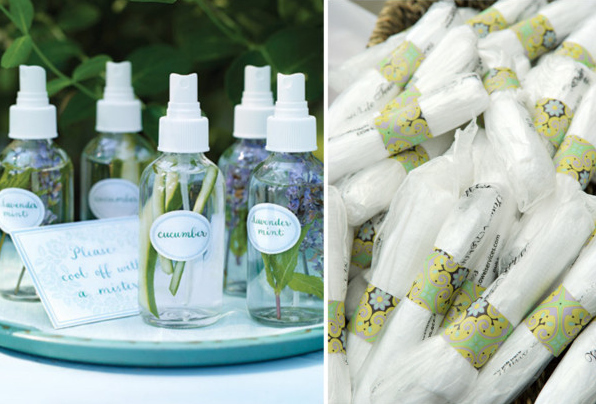 People who do costume and theatrical makeup swear by Ben Nye's Final Seal product.
12. Supply everyone with a pair of flip flops for dancing.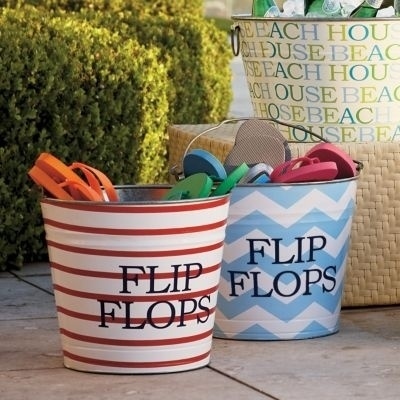 13. Provide wet towelettes and cooling face mist if it's going to be a scorcher.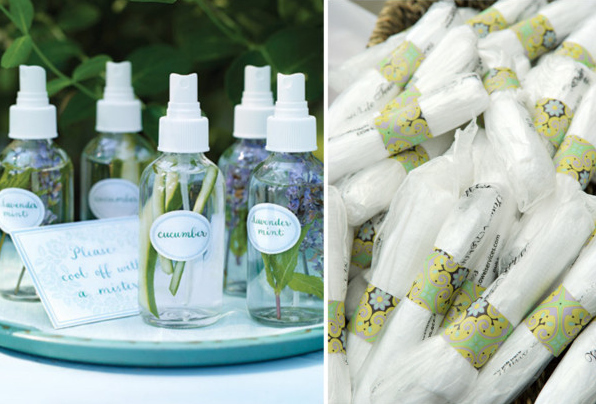 14. Instead of chairs, throw brightly-colored blankets and quilts over bales of hay.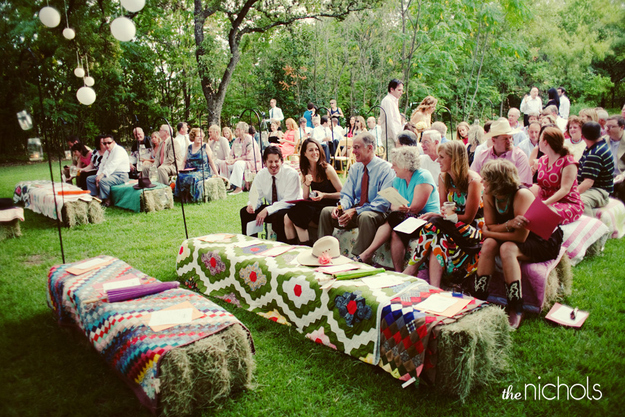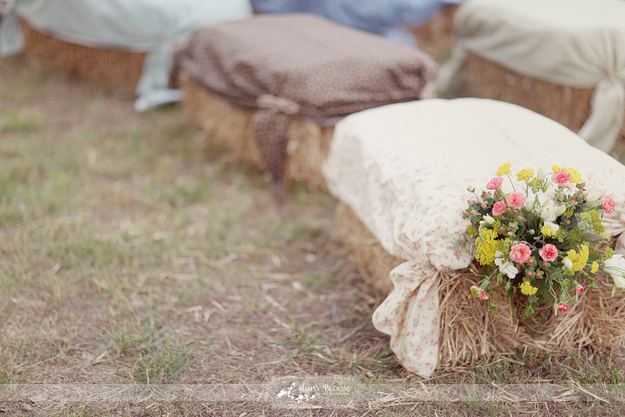 15. Provide blankets/wraps if it's going to be cold or breezy.
16. Hire an ice cream cart.
17. Consider high-velocity blower fans.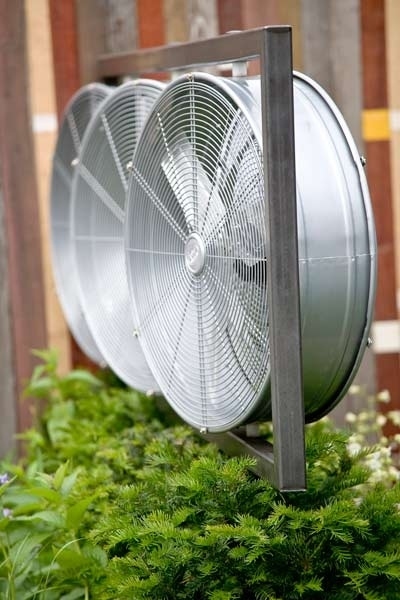 They provide a powerful breeze on a hot day. Just be sure to test them for noise.
18. Use flowers and lights to create a simple but gorgeous makeshift aisle.
19. Use chalkboard paint picture frames to list the seating chart.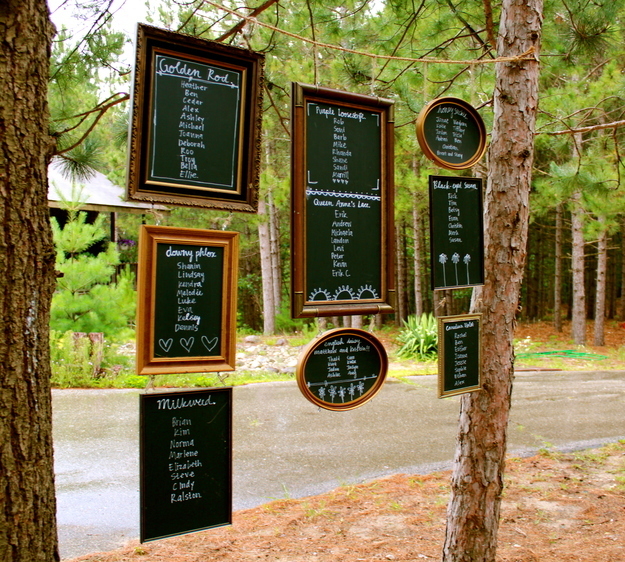 20. Suspend tables from the trees with rope.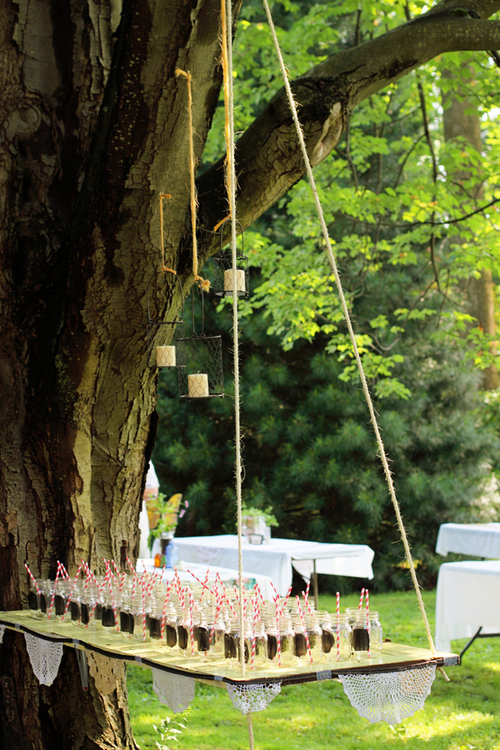 21. Put camping lanterns underneath table cloths for a glowing evening lighting idea.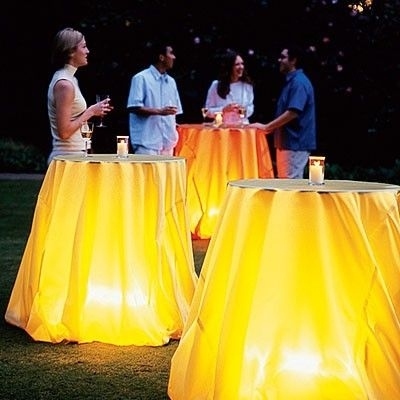 22. Use a flower box as a rustic drink cooler.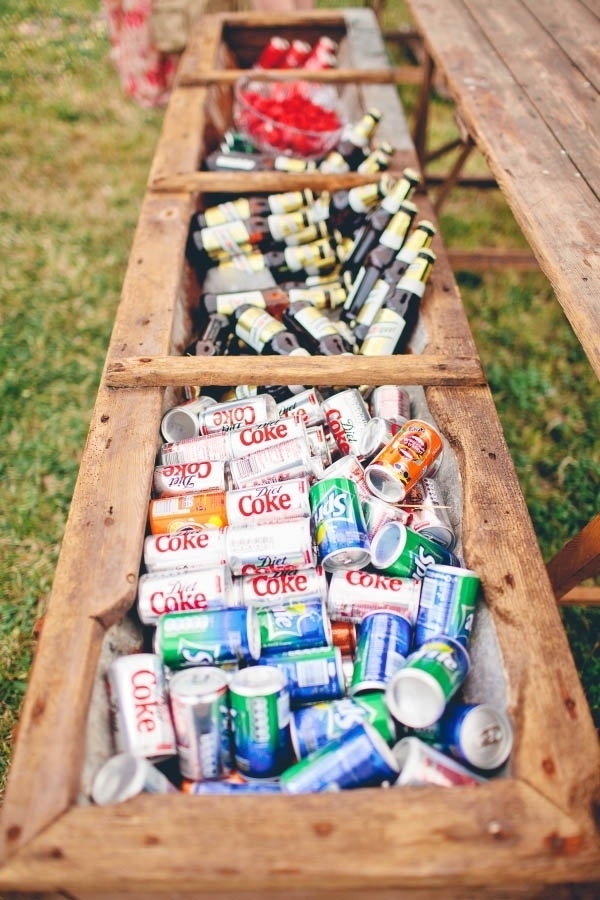 23. Wrap a tree or two with string lights and photographs to display memories.
24. If your outdoor wedding venue permits, hold a bonfire.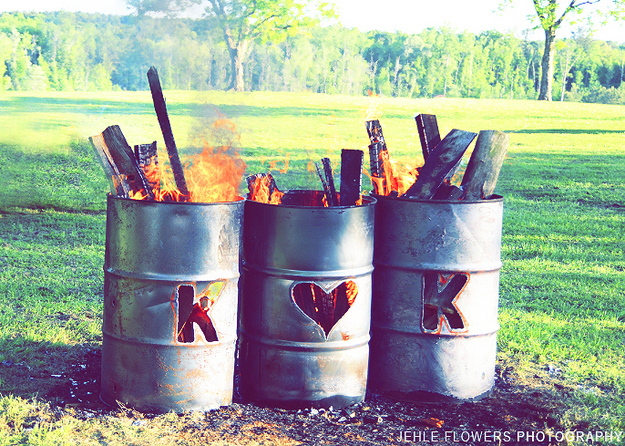 25. A basket of vintage handkerchiefs is a cute way to provide relief from excessive tears or beads of sweat on an impossibly hot day.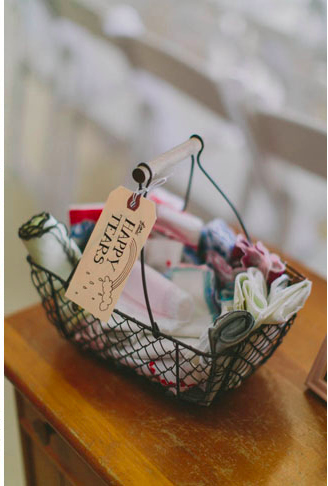 26. Make a simple entrance or photobooth backdrop with lace curtains.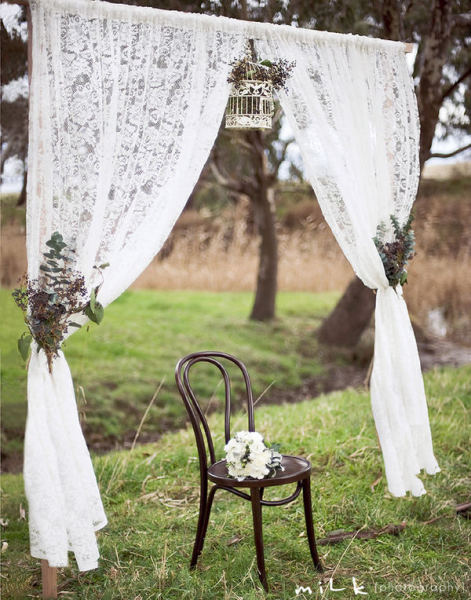 27. Just a photo frame dangling from ribbons off of a tree can also serve as a cheap and easy photo booth.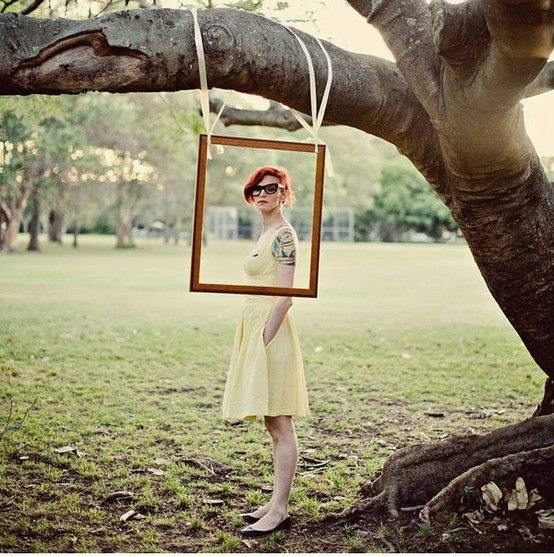 28. Refashion thrift store dressers as a dessert table.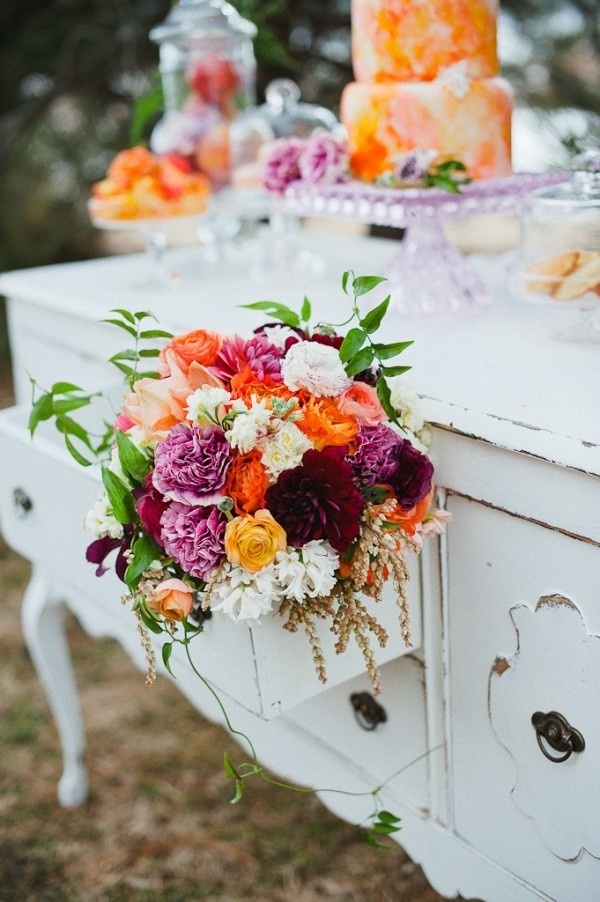 The dressers overflowing with flowers are a lovely touch.
29. Use cute cupcake wrappers to keep bugs out of your guests' beverages.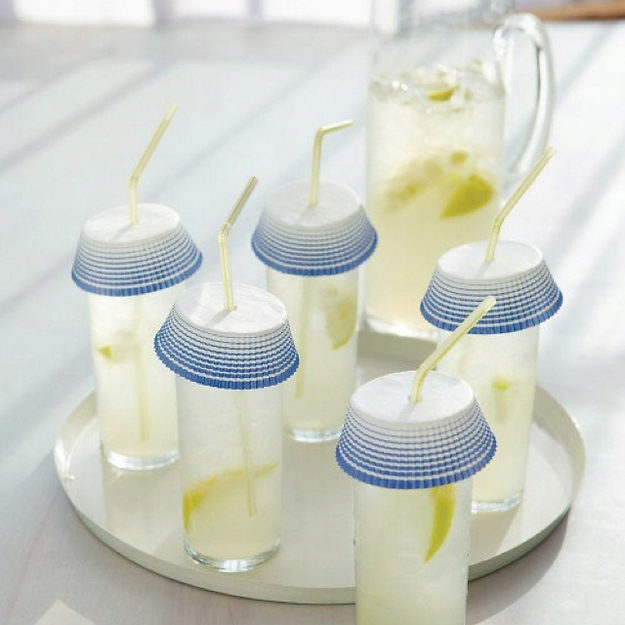 30. Use a netted canopy to keep bugs out of desserts and cake.
31. Have sunscreen available in pretty dispensers or spray bottles.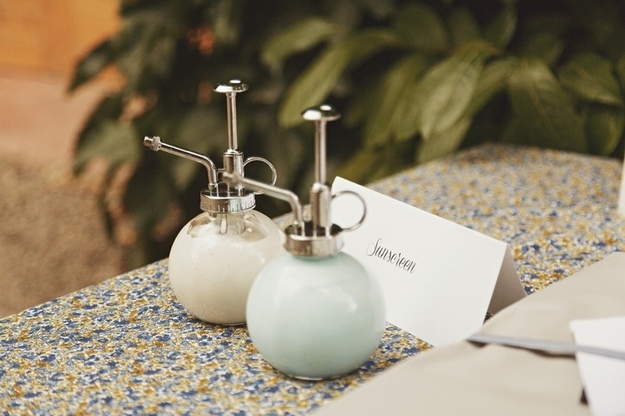 32. Finally…DON'T forget the microphones.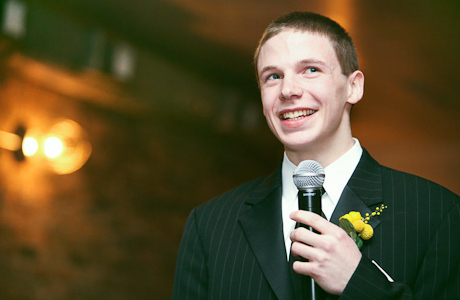 This is basically essential for any outdoor wedding, but most indoor weddings, too.
Source: Buzzfeed