Top Ten Reasons to Shop at Your Local Ugg Outlet for Your Wedding Shoes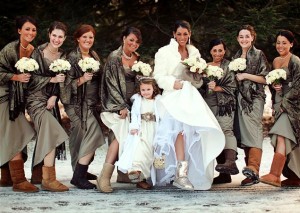 While you might not think of Uggs as traditional wedding wear, the line has recently begun to cater to women looking for non-traditional wedding shoes with comfortable, and dare we say stylish, alternatives to the foot numbing stiletto. Their 'I-Do' collection features a range of indoor and outdoor shoes including classic Uggs, but in wedding themed colors like silver and white. If you don't have a local Ugg outlet, try looking online on Amazon.com for some of the best Ugg prices available, or check stores like 6PM.com to order online.
10. Walking is a Big Part of Your Wedding Day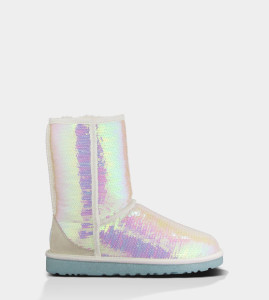 So you plan on walking from one end of the park to the other to take photos, talk with all of your guests and otherwise enjoy your wedding day? Or you're having a destination wedding that requires a lot of walking? Chances are that unless you wear heels every day, your feet will be killing you in a regular pair of heels. Instead, why not try a nice comfortable pair of Uggs.
9. You're Getting Married Outside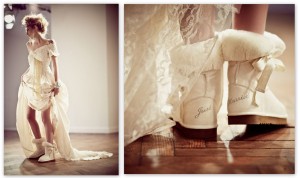 If you're getting married outside then you should seriously think about skipping the glamor and going for something a little more practical on your feet. With the chance of your heels sinking into the dirt combined with the extra opportunities to trip on rocks, you don't stand a chance. On the other hand if you wear Uggs you can be the beautiful graceful you that you know you can be on your wedding day.
8. You're Tall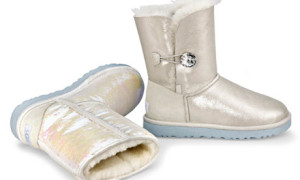 No husband wants his bride to tower over him in the wedding photos, even if she's already a little taller than him without the heels. If you're at level, only a little higher, or the same height as the guy you're marrying then pick something without a heel. Like these glamorous Uggs!
7. You Plan on Dancing the Night Away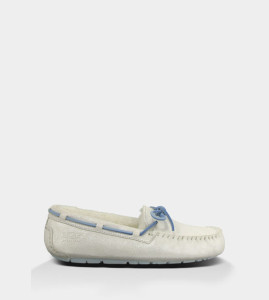 Dancing takes a lot of energy and much of it is footwork. Unless you've been taking dance classes in your heels you might want to skip the stilettos and go for something that won't end the night with you breaking an ankle. And in our opinion, that should be Uggs.
6. You're Getting Married in the Cold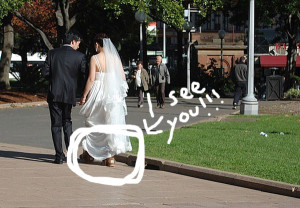 It's cold, it's raining, and while you should be thinking about how happy you are to be marrying the man of your dreams, all you can think about is that your toes are turning blue from the cold in your pretty white slippers. Skip the cold feet syndrome and put on something warmer.
5. You're Having a Winter Wedding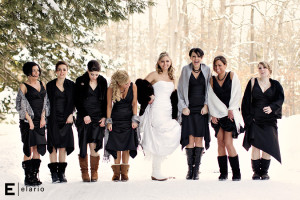 While this might sound like the same theme as #6, it's actually an entirely different issue. If you've ever worn heels in the winter then you know why. With winter comes snow, with snow comes ice, with both comes a lot of slippery surfaces that your heels will have little to no traction on. Unless you want to end up on  your face, please wear something practical with a good gripping sole.
4. Statements Are Your Thing
Uggs are high fashion right now, and after skipping a year, they are now coming back hotter than ever. You don't have to look like a fairytale princess to make a statement and in fact, Uggs make just the opposite statement. You're a smart, practical lady with forward thinking fashion. Tradition? What's that.
3. Comfort Matters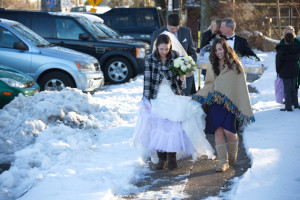 Corns? Bunions? Blisters? No thank you! Most of us aren't used to walking in heels and putting them on for the wedding day is just going to lead to a day of misery. You try smiling for the camera when you're feet are killing you, but I'll pass.
2. You're Wearing a Long Dress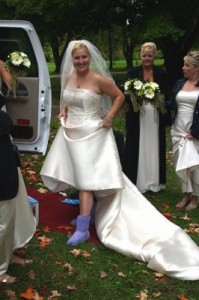 99% of us brides wear a floor length (or longer) dress which eventually leads to the idea that no one will even see our shoes unless we choose to show them off. With that in mind, feel free to wear whatever you like under there. Just try not to wear those fuzzy bunny slippers you know you still have.
1. You're Not a Fan of Heels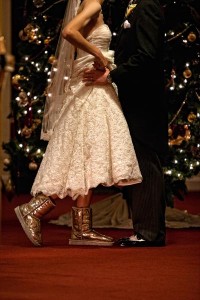 Let's face it, at the end of the day if you're not a fan of heels then you shouldn't wear them. Ballet flats are boring, oxfords are prudish, and sandals are too beachy, so your only remaining option is some form of boots or slippers. Uggs are a stylish alternative and you can pick them up easily at any Ugg outlet.