Top 10 Unique Guest Book Ideas That Will Wow Your Guests
Your wedding day is probably one of the busiest days in your entire life. Out of all the many people you have invited to your wedding, you can only remember so much. One good way to store memories of your wedding guests is to have a wedding guest book. This way, you can remember the closest people who have witnessed your promises of love as a couple. It would be nice looking back and read the well-wishes of people who were present during your wedding day.
Here are a few unique guest book ideas which you can easily do by yourself:
1. Puzzle Pieces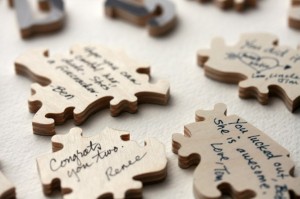 You can probably take out some old puzzle pieces and paint them with your color motif and ask your guests to sign up in each puzzle piece. It would be nice if they will also be the one to build up the complete puzzle as they write their well-wishes during your wedding day. Puzzles are very commonly found in bookstores and specialty shops.
2. Polaroid Pictures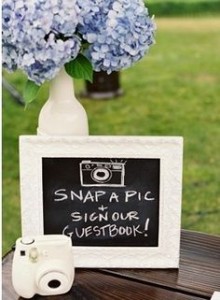 Buy some Polaroid cameras which you can station in a common place. Have your guests take photos by group or as a couple. Soon as their pictures come out, ask them to write heartwarming messages at the back of the photos. So, it would be like a photo booth and guest book all at the same time. Talk about maximizing your resources!
3. Post Cards
Get hold of old postcards which you might have collected. Place a mailbox in a corner and ask guests to write love letters for you on the postcard, then, send them away in the mailbox. Nothing beats the old-school way of writing love letters for special persons. Lock them all up then, open the mailbox when you get back from your honeymoon.
4. Jenga Blocks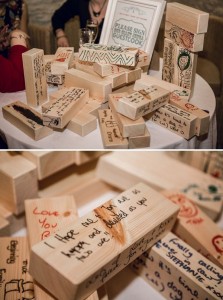 Jenga blocks are always available in your nearest hobby shops. Just assign a corner where your guests can pick a Jenga block, then write their sweet nothings on it. It can be stacked one by one and see how sturdy it becomes. It is surely one, exciting way to have your guests play with blocks and write their wishes for you as a couple.
5. Time Capsule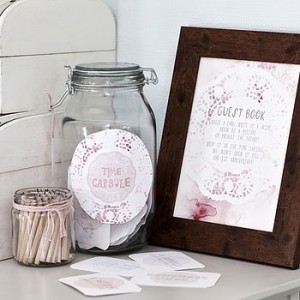 Get ready with small pieces of scrolls and a jar placed in one corner. Ask your guests to write down on the scrolls and place it inside the jar. It will be a time capsule kind of thing for you. You might want to add more excitement and read the messages together on your first wedding anniversary. It is one good way to reminisce the fairytale wedding you have dreamt of for a long time.
6. Video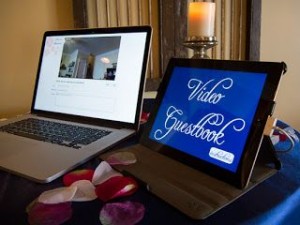 Just like a photo booth, you can set up a guest box where your guests can record their messages on a rolling video. It would be very nice to watch videos of your guests, giving their well wishes in a video booth set up. Look at their candid expressions as they give you heartwarming messages on your wedding day.
7. Surfboard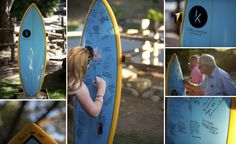 If you are a surfing buff, get an old surf board and have it repainted. Place it in a corner at your wedding reception. You can ask guests to write their messages on the surf board. For sure, there are plenty of spaces to accommodate their messages — everyone can read them, too.
8. Typewriter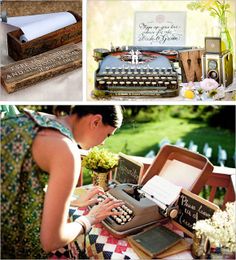 For a vintage-theme wedding, use an old typewriter as your guest book. Just place some sheet of paper and have your guests enjoy typing their messages using the old typewriter. It's fun to see and hear your guests typing on the vintage keyboard. They will enjoy bringing back the experience of using the typewriter, too.
9. Birthday Calendar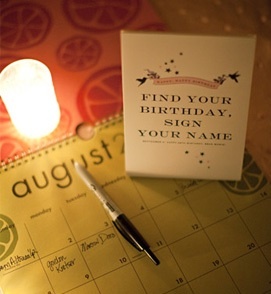 Use a calendar guest book for wedding guests to write their messages. Ask your guests to find their birthdays and write in the space provided. It is surely a fun way for them to write their messages and a good way for the couple to remember special dates of persons very close to them.
10. Rocks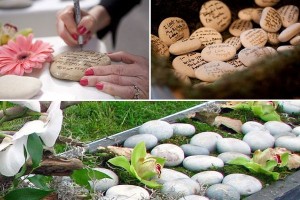 Collect rocks from the seashore or the river. Have your guests sign their names and simple messages on these rocks. You can make these rocks as home décor, as well.
What's Your Favorite?
It takes some creativity to think of the many ways on how to put a twist on the different elements on your wedding day. Surprise your guests, and have them enjoy writing well-wishes while you enjoy reading these messages in a very unique way.