10 Very Cheap DIY Wedding Photobooth Ideas
The photobooth is one of the most fun parts of a wedding for guests.  After an emotional wedding ceremony and eating their fill of wedding cake, it's time for your guests to kick their heels and have fun at the photobooth.
Here are 10 very cheap DIY wedding photobooth ideas.  If you do them right, they'll look spectacular and cost almost nothing!
1.  Cloth backdrops
Hang or prop up a piece of cloth that goes with your theme.  And that's all you need!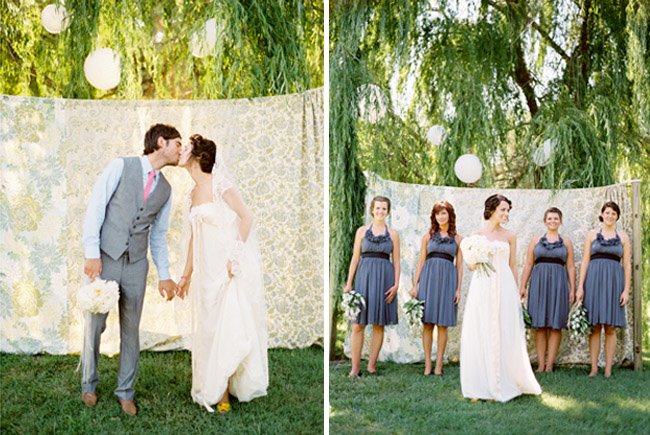 2.  Ribbon and Beads backdrop
You can also use ribbons, crepe paper, lace, and beads to dress up your backdrop.   The backdrop below is simply lovely and the wooden sign gives it the perfect touch!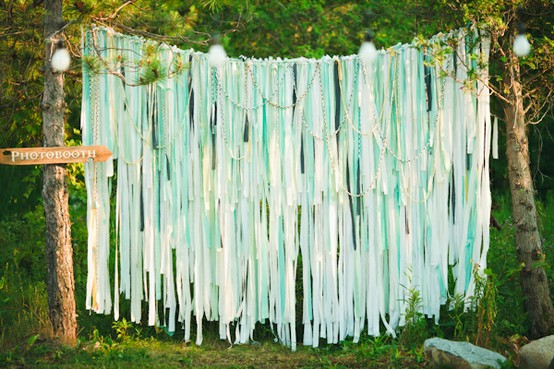 3.  Chalkboard backdrop
A chalkboard backdrop is very versatile.  It's very easy to decorate especially if you have a friend with awesome handwriting or lettering skills.  In the photo below, the bride and groom honor their parents and siblings by including their names in their backdrop.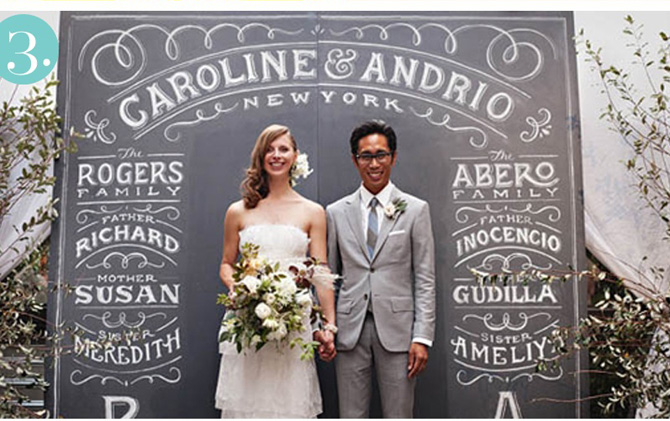 4.  Photobooth props
Mustaches, eye frames, and other funny cutouts can be mounted on sticks and used as photobooth props.  All you need is simple supplies like colored cardboard, sticks, and glue!  Below are some ideas for cutout templates.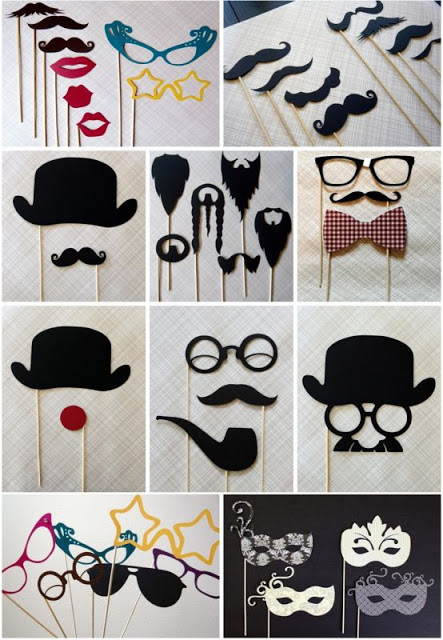 5.  Used frames 
You can raid a flea market or ask friends and family for interesting frames that can be used as photobooth props.  They're very vintage and rustic!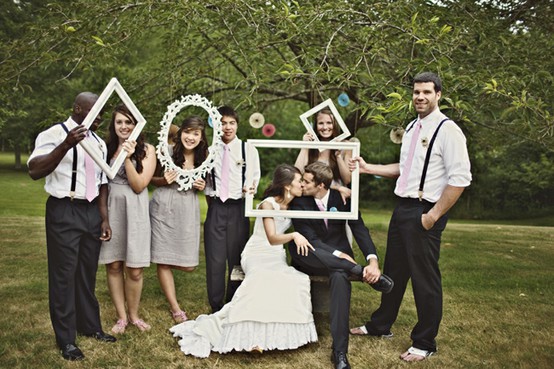 See it all come together!  A crepe paper backdrop, picture frames, funny glasses, and other props can already liven up your guests' photobooth experience.  You can even root through your younger siblings' toyboxes!
 6.  Signs and Directions
If you have all the right signs up, you don't even need to have anybody man the photobooth.  Just leave the props, the backdrop, the camera, and you can trust your guests to know what to do.
You can DIY signs and boards by using paint on wooden planks or chalk on black boards.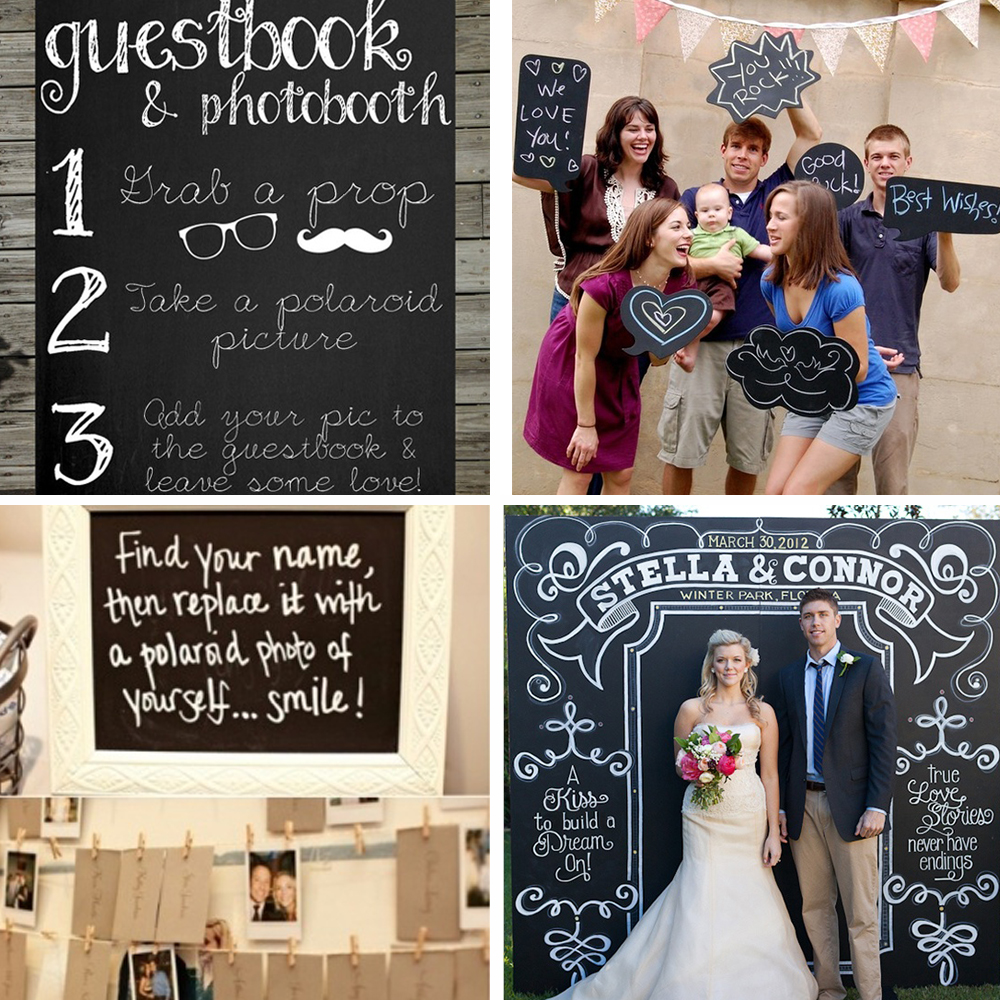 7.  Bride and Groom Cutouts
We found this amazing wedding on the web, and one of their best ideas was having cut outs of themselves made for the photobooth.  They even had a cute sign board up for directions.  The beauty of this arrangement is that anybody can have their picture taken with the bride and groom anytime!
If you've ever played around taking pictures with cut outs, you'd know what a hoot it is. 🙂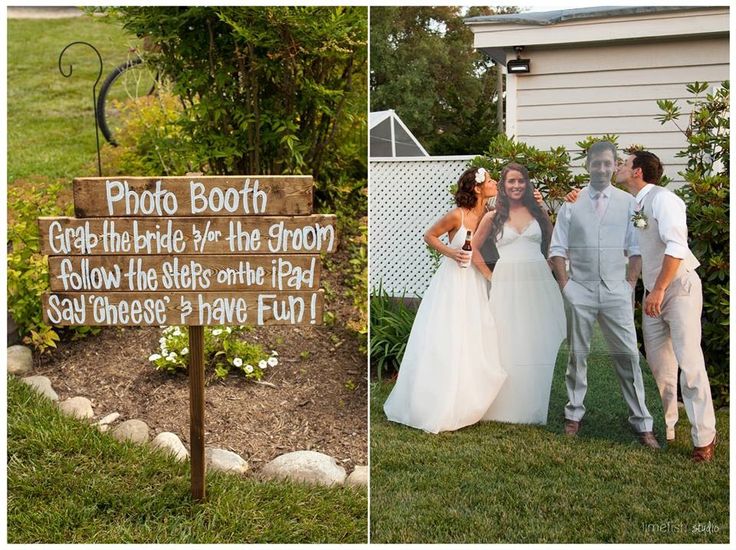 8.  Chandelier
If a simple paper or cloth backdrop isn't enough for you, how about this stylish chandelier?  It's set up with a matching gilt mirror, drapes, wildflower accents, and furniture.  Very Great Gatsby.  Vintage and classy.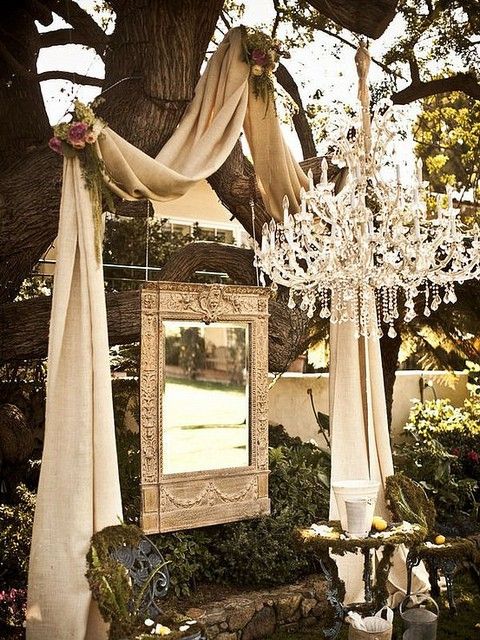 9.  Polaroids
You can set up a beautiful scene like below and leave Polaroid cameras for your guests.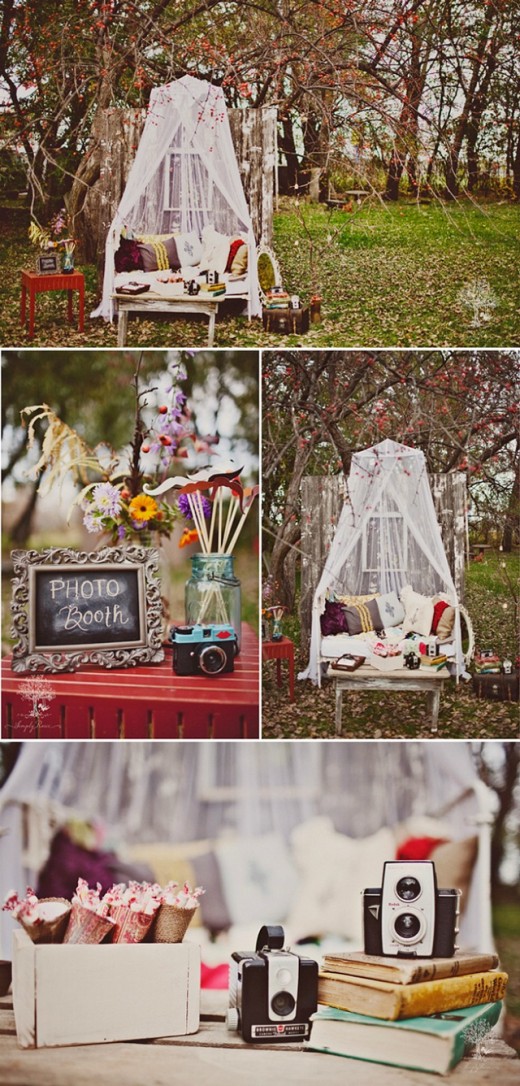 Polaroids are quick so they're very convenient for wedding events.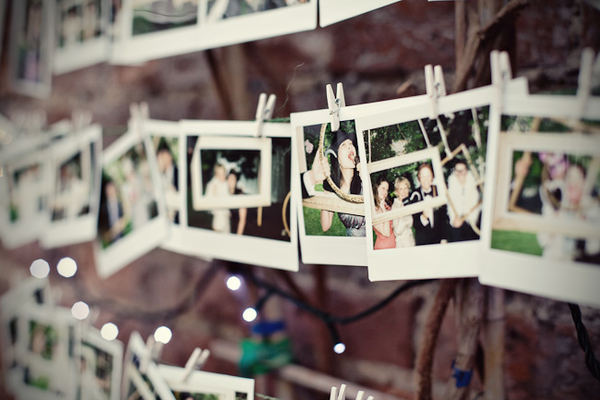 10.  Advice Boards
And finally, advice boards.  They can be an alternative to the usual photobooth props.  Advice boards are great because your guests can leave you personalized messages and words of wisdom that you can treasure as mementos through the years.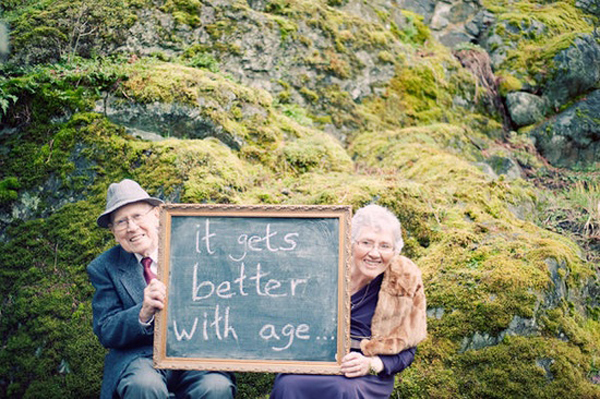 Hope you enjoyed our list!