Top 10 Engagement Party Games For Both Men And Women
It is time to celebrate the one special question that was asked, "Will you marry me?" Engagement parties are a gathering of family and close friends of both the bride and the groom.
When having an engagement party, engagement party games are a fun way to interact and get to know each other. This is the best time to blend family and friends together and become one. Here are top 10 engagement party games for men and women.
1. Let's See Who Knows Best With Trivia Pursuit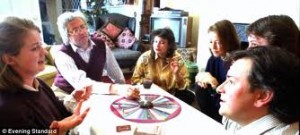 Couple's Trivia Pursuit is a great game that let's the guests guess about different things about the couple. A great couple questions could be…. Where did we meet? Where was our first date? Tally up the points at the end of the game and give away gifts.
2. Monkey See Monkey Do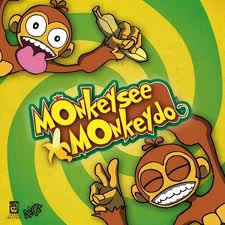 Nothing better than watching friends and family perform an action that the couple tells them to do, especially when it's funny. Each action will be performed a bit more as it goes down the line. This is another one of the most fun engagement party games to play, especially once the party members have had a few drinks and everyone has loosened up a bit.
3. Get Out The Ice; It's Diamond Carving Time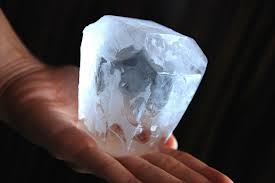 Provide each guest with a piece of ice. Then have them melt, carve or sculpt it into a shape of a diamond. Another fun idea is to have the guest shape it into the shape of the diamond on the bride-to-be ring.
4. It's All About Getting To Know Each Other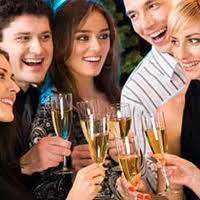 This is a great game for the couple to play at the engagement party. Each couple will be asked questions about one another by the guests. Their answer must match their partner's answer. Then the one that gets the most points wins! The gift couple get a kiss, making it a win win gift.
5. Lets Sing And Play Karaoke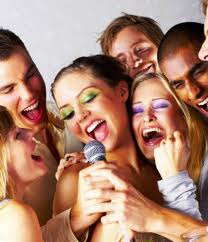 The most popular engagement party game of all time is karaoke. This is a fun game that everyone can enjoy while singing, dancing and laughing at others silly mistakes and terrible singing voices. This can also bring in some romantic engagement, especially if you choose some romance songs to sing along with.
6. Let's Get Married
This is a fast paced game that is supposed to replicate the upcoming wedding. A part of it could be a race to see which couple can get their wedding day attire on the quickest. Another one can be to have the groom-to-be dress in a wedding dress and the bride-to-be dress up in a tuxedo.
7. Together As One – A Race to The Finish Line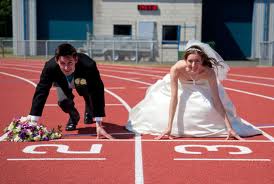 In this game, it is good to get multiple couples to compete. Sach couple straps themselves together using wedding garters. Then as they are strapped together they have to attempt to hop to the finish line. The finish line could be decorated as the aisle. Who ever wins, gets a prize.
8. That's Going To Cost You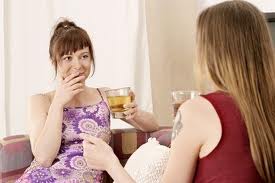 Have each guest bring a small and inexpensive fun gift. When the guest arrives with a gift, give them some fake money. This money they can be used to bid on the other wrapped gifts. Make sure they open them while at the party, so everyone can see the gift. This is one of the engagement game that will make everyone laugh.
9. True or False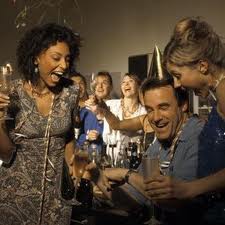 Start out by having the couple tell a story about themselves. The story can be true or false, but it must be believable. The guest will then decide if it is true or false. Then repeat this with each guest, and see who gets the most right at the end.
10. Themed Party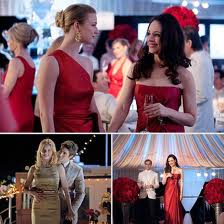 Lets say that the couple is planning a romantic small getaway wedding on a tropical resort, have the party be themed as a beach. Have all the guest dress up in this attire. Then have a limbo contest. You could also do a color theme where everyone wears red, or black.
Who doesn't love going to engagement parties? You get to enjoy wine, cocktails, food, share stories and best of all you get to play the engagement party games. These moments make the time spent with family and friends enjoyable and create lifetime memories. The memories that a couple has at their engagement party will be ones they will never forget.