31 Impossibly Romantic Wedding Ideas
Because who doesn't love love?
1. Form an aisle runner out of rose petals.
Simply perfect — as long as it's not a windy day.
2. Use table numbers that have a particular significance to your relationship.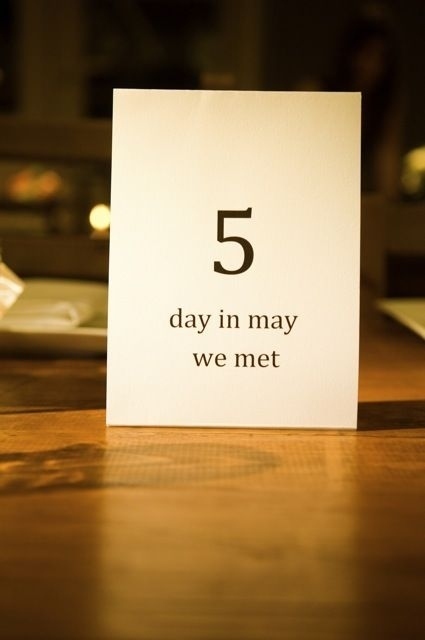 "For our wedding table numbers, we decided to pick numbers that are significant to us. so we did the day we met (5), the day we tied the knot (7), each of our lucky numbers (4 & 14), our combined height in inches (132), how many miles from our house to the beach (15), and a few others."[source: Tulips and Flight Suits]
3. Candles in lanterns create a super romantic lighting effect for your ceremony.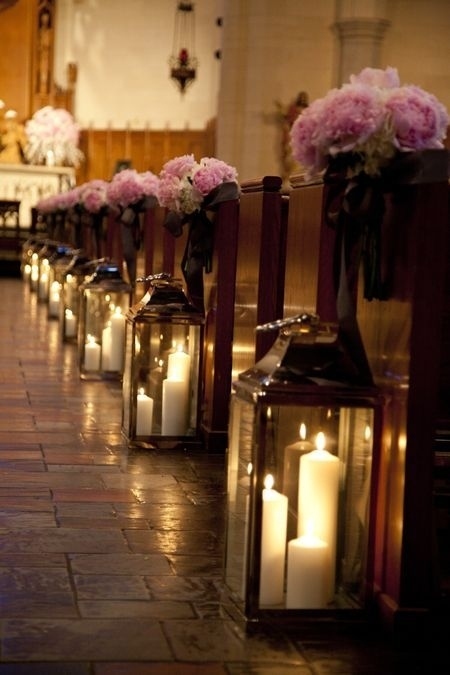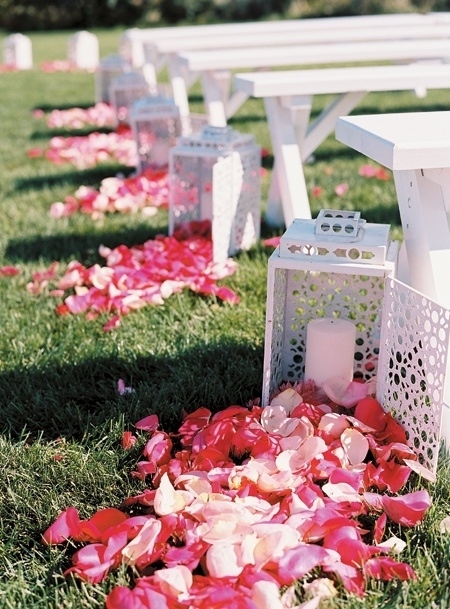 They work outdoors too… you could have them overflowing with rose petals.
4. Have each guest write a date night idea on a popsicle stick for your "date night jar."
5. Hand out heart-shaped sparklers for your ceremony exit.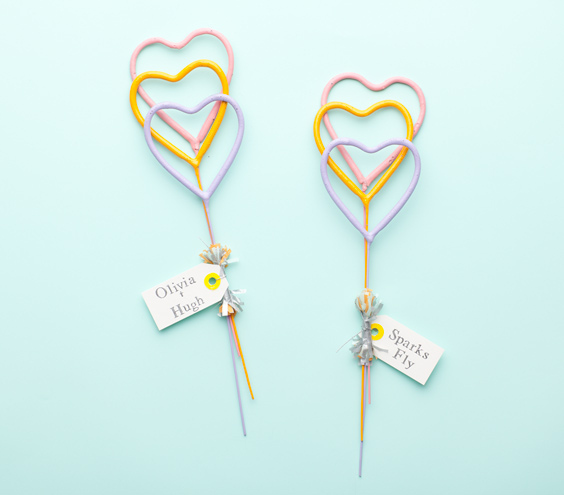 Buy them here.
6. Incorporate hearts into your bridesmaids' dresses.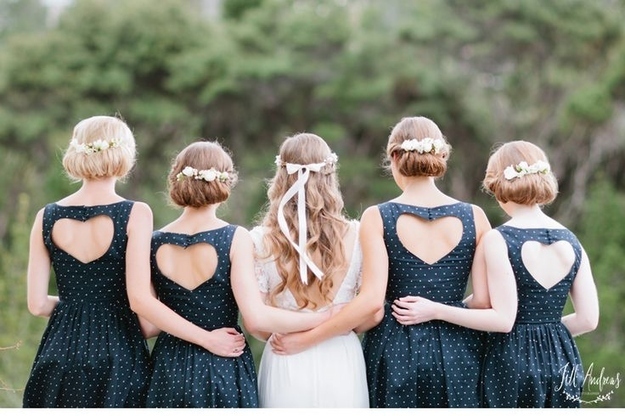 7. Have your guests write their guestbook wishes on the back of puzzle pieces.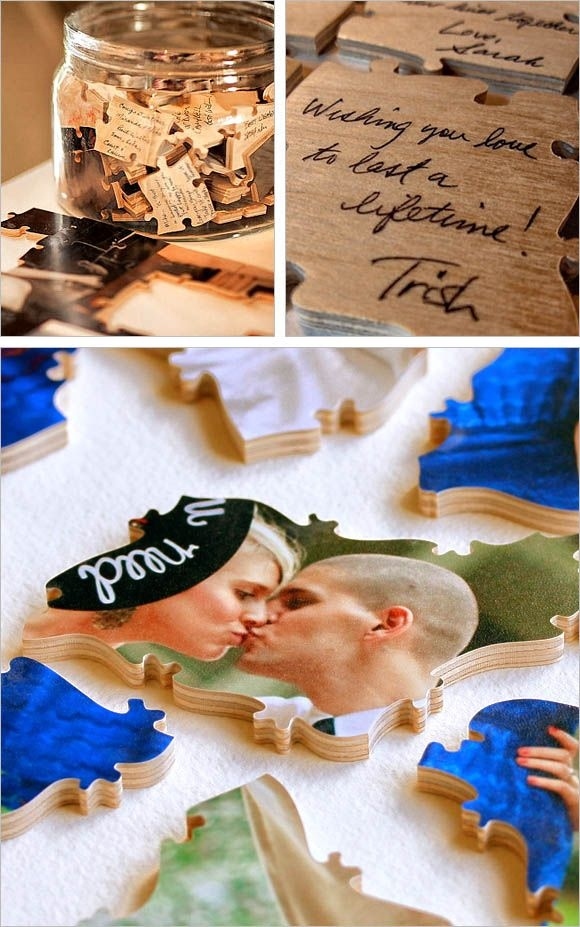 This Etsy store will turn an engagement or wedding photo into a big puzzle. Re-celebrate your wedding every time you put the puzzle together.
8. If you're having a rustic-style wedding, carve your initials into branches.
Just like you did when you were in junior high.
9. Have your wedding in the same place you had your first date.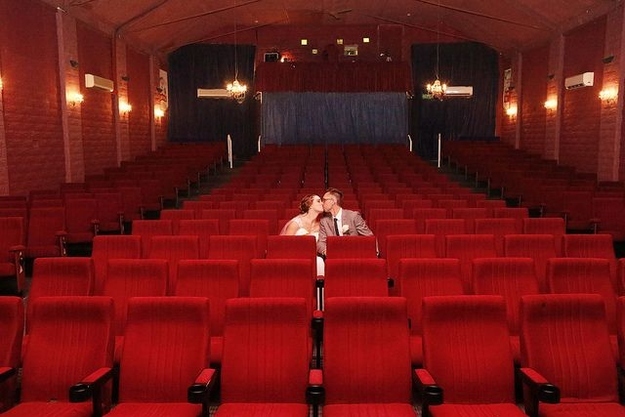 Bonus: A movie theater has built-in aisles already.
10. Arrange your seats in a circular pattern so you're literally surrounded by the people who love you.
It'll make you feel like everyone is included in the ceremony, instead of just looking on.
11. Create a book of letters that your fiancé can read while getting ready the day of.
Have the close family members, bridesmaids or groomsmen, and close friends write letters to put in a book. The last page can be a letter from their new spouse.
12. Instead of using sand or candles, tie a fisherman's knot for your unity ceremony.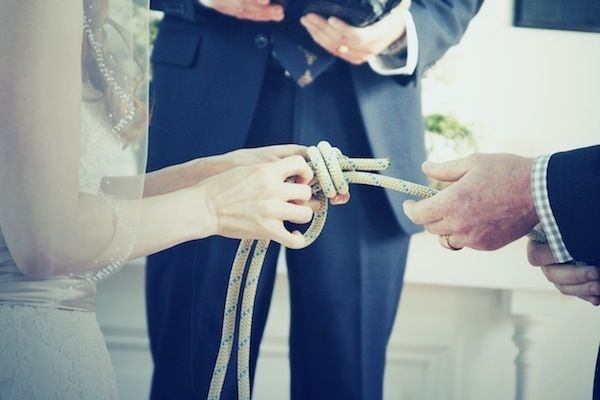 The fisherman's knot is the strongest knot, and will only get tighter with pressure. It also makes for a nice keepsake from your wedding.
13. To give your guests something sweet to read, display a relationship timeline chalkboard.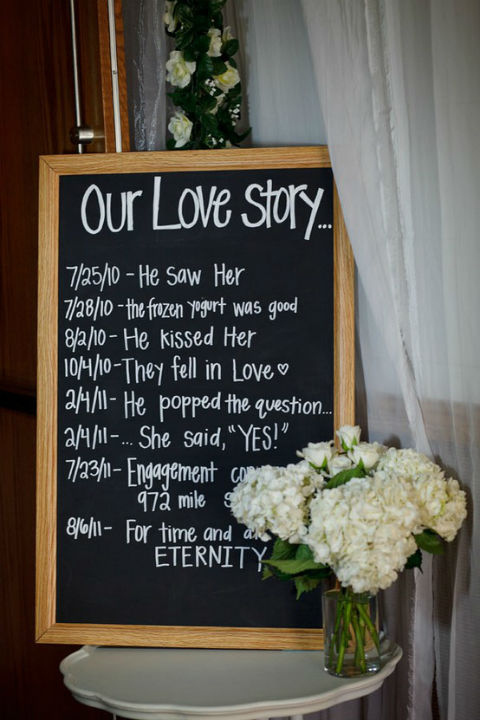 "The frozen yogurt was good," indeed.
14. Get a photo of you holding your parents' wedding photos.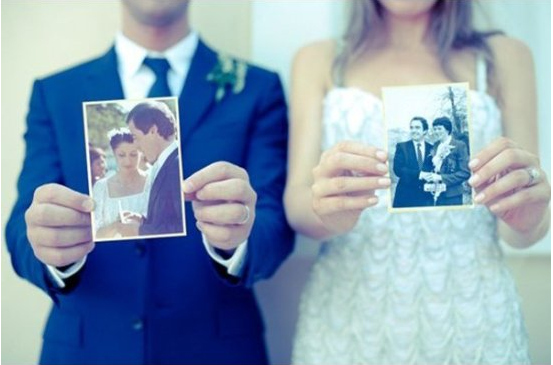 15. Leave sweet, personalized notes for your guests as place settings.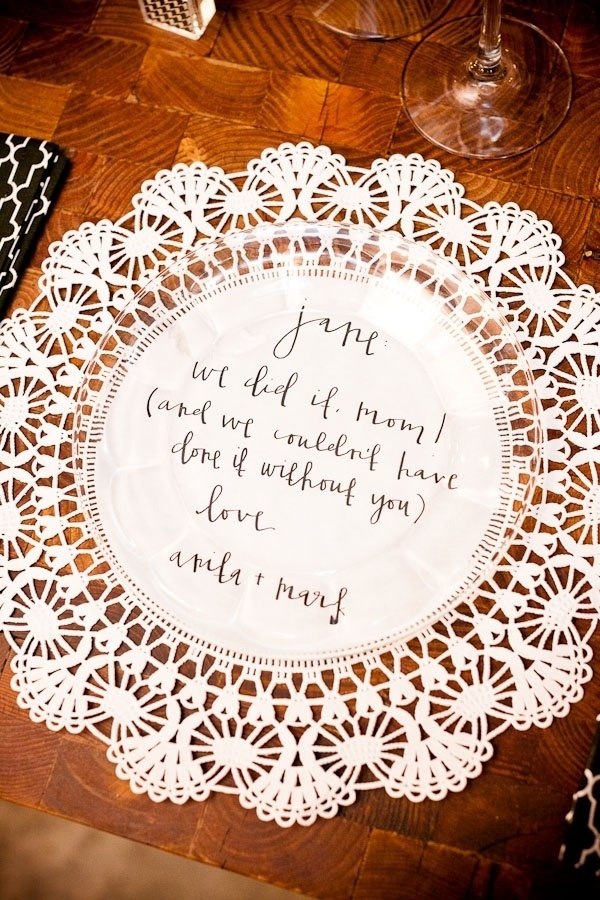 16. Leave a letter for your fiancé on the morning of your big day.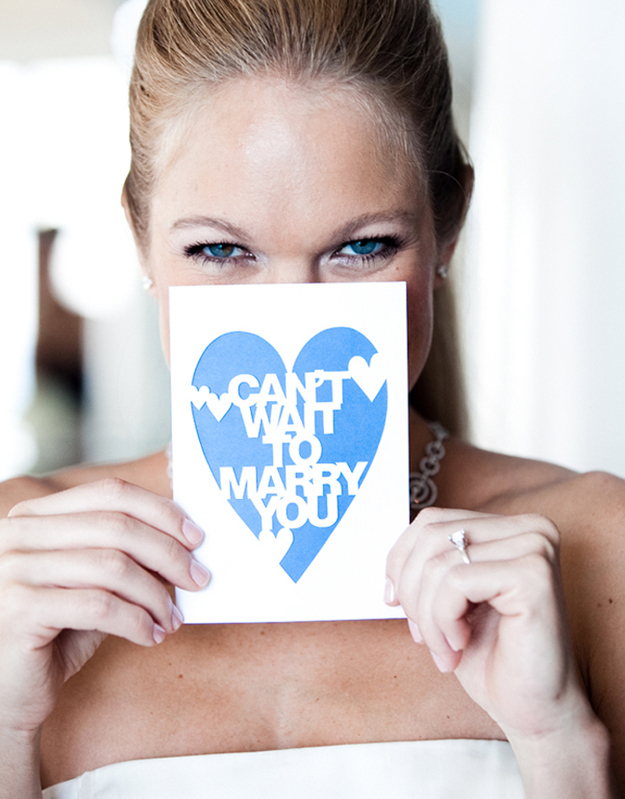 17. Hang up a "ring for a kiss" bell.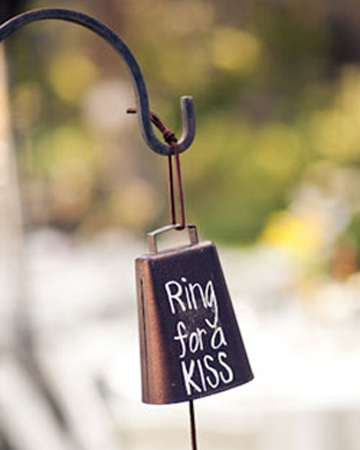 Whenever someone rings the bell, the couple has to kiss.
18. As part of your ceremony, seal love notes and a bottle of wine into a box to enjoy on your 10th anniversary.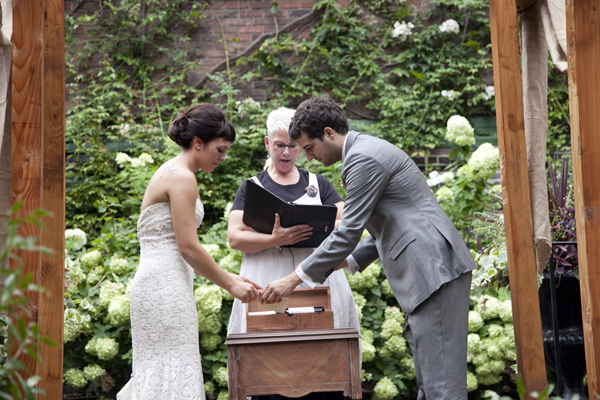 Or alternately, you could open the box when you have a fight, where the plan is to take a drink and go to separate rooms to read the letters. The letters are to be rewritten every five years on your anniversary.
19. Sew the dog tag or part of your partner's military uniform into your dress or dress shirt.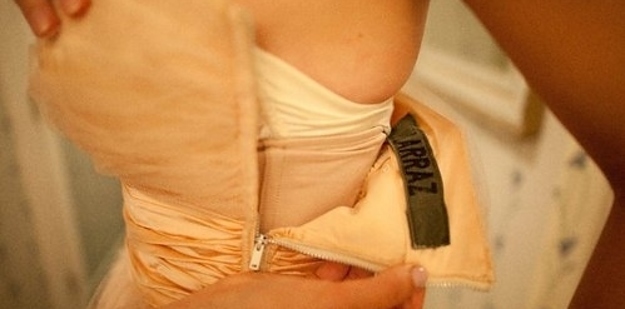 20. Incorporate both of your birthstones in the wedding band/ring.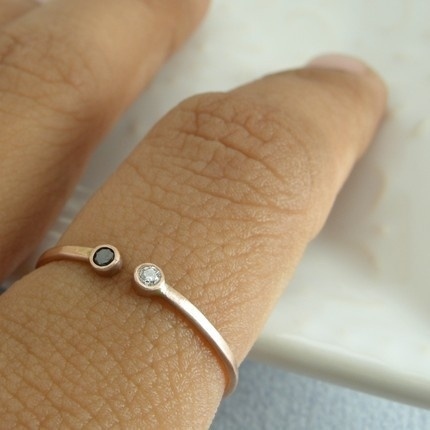 Buy it here for $230.
21. Hang red roses or carnations from the ceiling.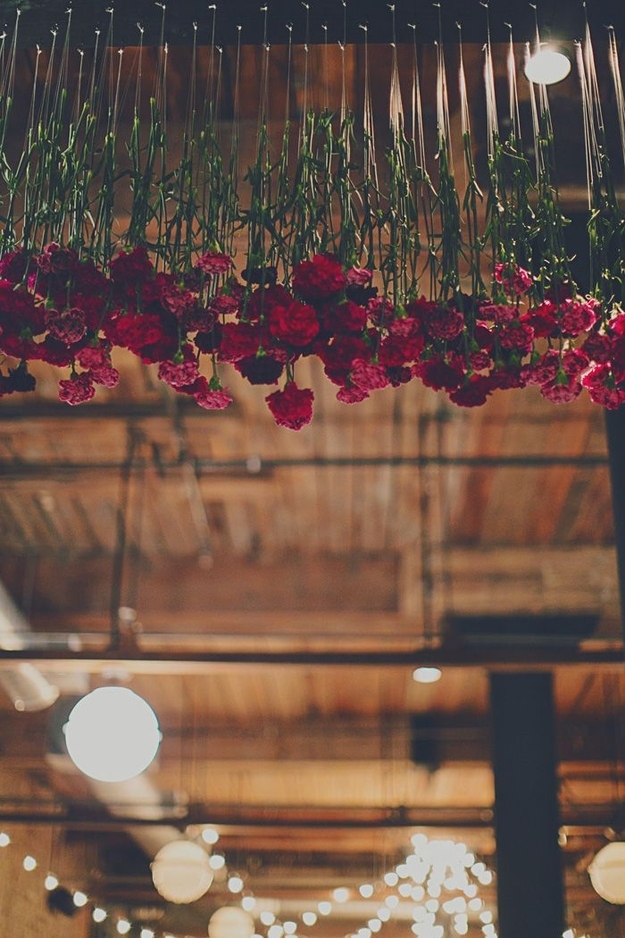 Use fishing wire so they appear to be floating, or tie them with twine for a more rustic look.
22. Have a ring warming ceremony to take the ring exchange one step further.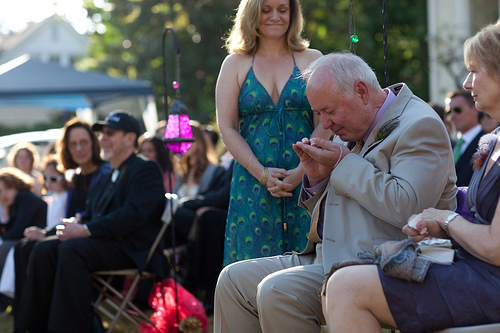 Early in the ceremony, the rings are tied together and passed around to the guests who imbue the rings with a silent prayer or blessing for the couple when the rings reach them. By the time the bride and groom exchange the rings, they are filled with the warmth and love of their family and friends.
23. Draw a heart on the ground with chalk so you can get this amazing photo op.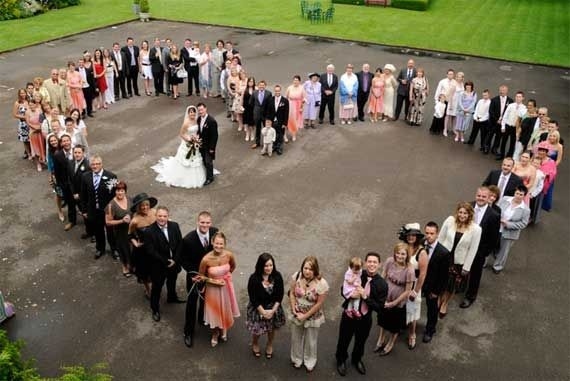 24. Have a dance just for the married couples.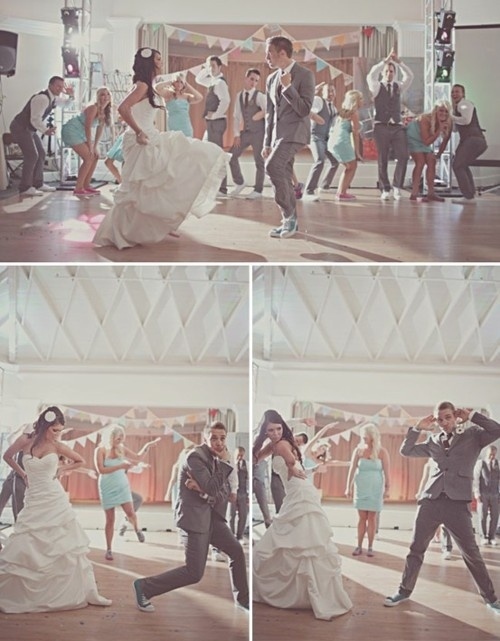 "Invite all of the married couples onto the dance floor. The DJ announces years of marriage in five-year increments and the couples sit down when they hear theirs called. At the end of the song, the couple that has been married the longest remains and provides words of wisdom for a long, happy marriage."
25. Spell something out in the grass with simple letters you can buy at any craft store.
It makes for a great photo op while doubling as an easy decoration.
26. Surprise the groom with a hidden message on the back of his tie.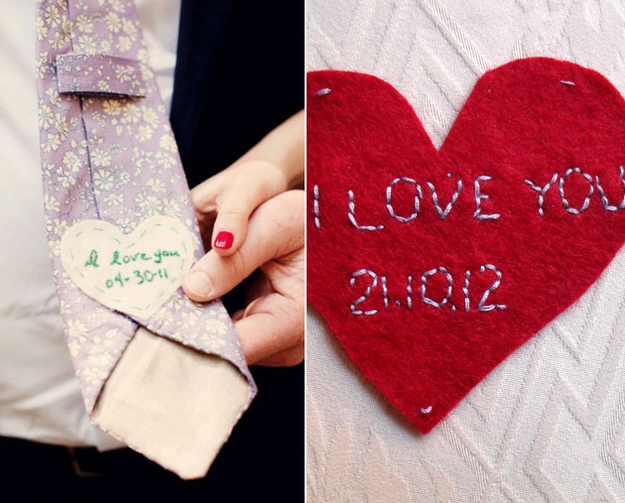 DIY instructions here.
27. Instead of a tiered cake, opt for a giant one in the shape of a heart.
28. Include tissues in the wedding program.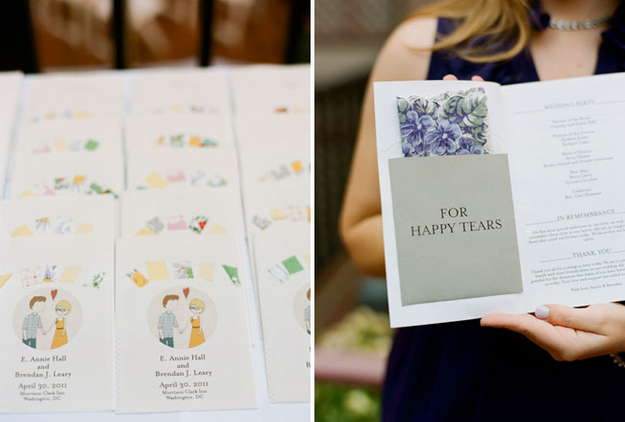 29. Instead of doing the traditional bouquet throw, give your bouquet to the couple that has been married the longest.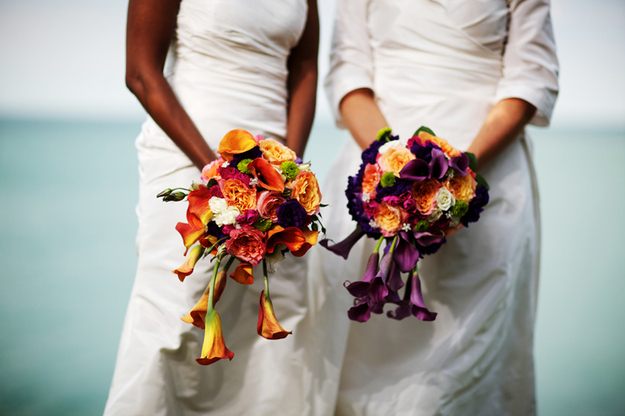 They deserve it, right??
30. Instead of a guest book, have your guests leave "messages in a bottle" that are opened in future anniversary years, corresponding with the number on the bottle.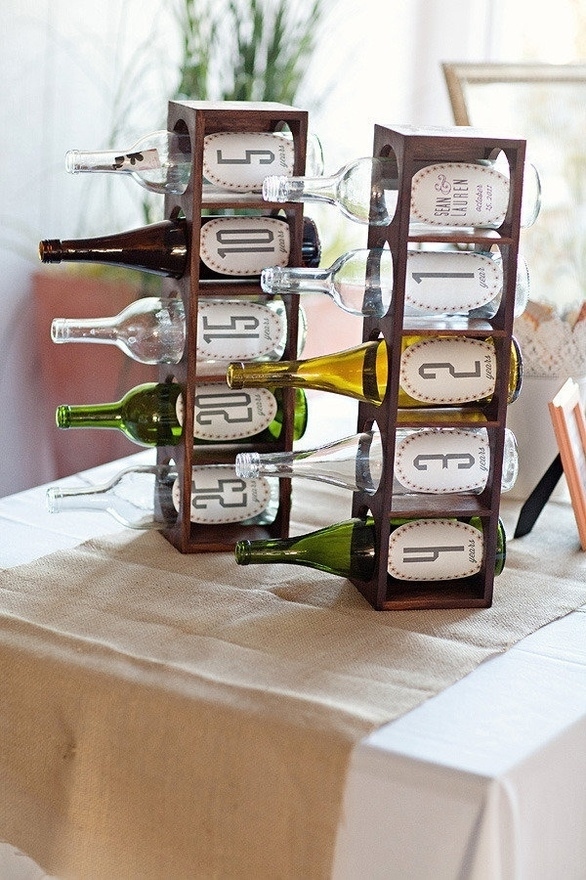 31. Give the closest members of your family customized hankies before the ceremony.
It's a surefire way to turn on those waterworks.
Source: Buzzfeed