Top 10 Gifts For The Bride From The Groom On Her Special Day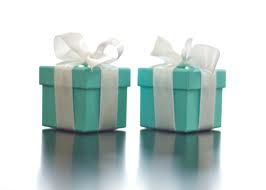 Your special day has come and now you want to give your new bride something else to make her smile. There are so many different gift ideas for a bride from the groom that this list could go on for days. This day is something special, so let your new wife know how much you love her and care for her by getting her something that she will treasure forever.
10. Personalized Photo Marble Plaque
A beautiful personalized photo in marble plaque is a treasured gift from a groom. This can be placed on her desk at work to show off or just to look at throughout her day. The plaque can be personalized with different wording, including your names and the date that you got married. This will be sure to be a keepsake she will treasure for years to come.
9. Keepsake Memory Box
Memory keepsake boxes are a great gift for a woman who loves to keep different things to remember different events in her life. Some women will place in them their jewelry that may have been passed down, children keepsakes, wedding memories and so much more. To make your gift to your bride even more special, you can have it personalized to have whatever it is you would like on it. They are usually small enough to be placed on a shelf, dresser or a desk.
8. Diamond are Forever and so is Your Love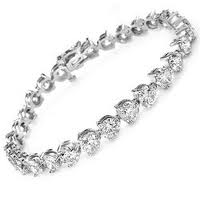 Diamonds are a girls best friend and they are forever. So, why not give her a diamond bracelet that will show her you are also hers forever. A diamond bracelet is a great gift from the groom to his bride, because it is something she can wear with almost anything. She can wear it going down the aisle, on date nights, to work or just to feel pretty wherever she goes. A man can't go wrong with a beautiful diamond bracelet.
7. Pearl Earrings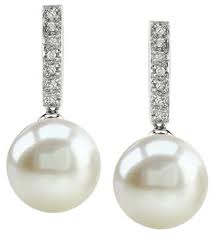 If your new wife is a more elegant type, you can't go wrong with some pearl earrings. These earrings are beautiful and will make her ears look as elegant as she is. They would be a gorgeous finishing item to her wedding dress too. Also, pearls are keepsake items. They are something that are traditionally passed down from generation to generation, making them a perfect gift.
6. Lingerie: a Gift for the Bride and the Groom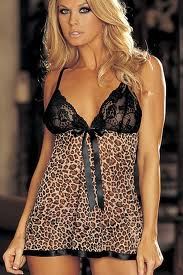 What lady doesn't like feeling sexy? It is important that if you are going to get her lingerie that you know what she likes and what makes her feel good. There are many women who aren't comfortable with their bodies and don't want to walk around in a thong. So make sure you get something you know she will be comfortable in. This is a gift both bride and groom can enjoy as the rest of the night will be fun and sexy.
5. Wine Set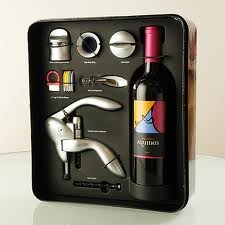 Many women love to drink wine. Having a nice wine-set around is great for when you two are cuddling up next to the fire. There are many different sets, so it is best to get a nice one that will last. Also, try to have it engraved with your wedding date on it and maybe a Mr. & Mrs. to personalize it a bit more.
4. Necklaces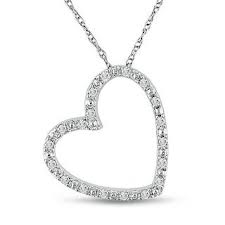 You gave each other your hearts, now give her a heart that she can show the world around her neck. Many women love necklaces. When they wear them they feel a bit more pretty and when it is a heart, they feel a connection to the man that gave it to them. A heart necklace is a great present for your wife on your wedding day.
3. Perfume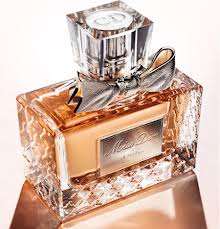 Something about a woman who smells good can bring a man to his knees. Perfume is a great gift and any woman will adore it. It is important to know what her favorite perfume is and then buy the set that may come with it. It is even more important not to go cheap on the perfume. Take the time and money to show her that your love it here to stay.
2. Engraved Crystal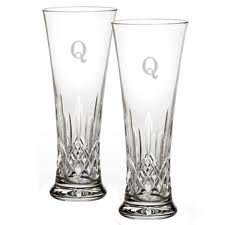 Crystal is a great present that many women love to receive. It is elegant, classy and can be personalized. This can be a gift that will be treasured and used over and over again. If you decide to get wine glasses, then pull these special ones out on anniversaries, special in-the -house date nights or when you two just want a romantic night together. Either way, crystal is a wonderful gift to a bride from a groom.
1. Pandora Bracelet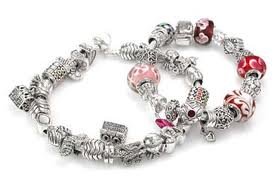 This is the perfect gifts for brides from grooms when the groom just can't figure out what else to get her. Pandora has helped out many men around the world. They have bracelets that can personalized and a ton of charms for all the different occasions that a person could experience. This is also a gift that keeps on giving, because you can give your bride a new charm for future anniversaries, new baby, vacations and you name it. This is a gift that will she will treasure for the rest of her life.