Top Ten Cute Wedding Favors That Will Please Your Guests and Your Pocketbook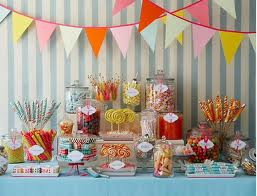 Giving your guests a wedding favor is a nice gesture to say thank you for being apart of your special day. Wedding favors can be simple and sweet or extravagant and over the top. You and your groom can sit down and decide what would mesh well with your wedding, venue and decor. Before choosing, the wedding favors should be added to the wedding budget to make sure you do not go over what you can spend. Here are our top ten cute wedding favors that won't break the bank!
10. Personalized Matchbooks
Personalized matchbooks are a cute and inexpensive gift to give to wedding guests. The matchbook can have your name and date of marriage or a special saying about you and the groom. The matchbooks can be placed at each spot, or in a nicely decorated basket as each guests enters. The matchbooks are not only cute, but are also useful since they can be used by the guest.
9. Drink Koozie Favor
If your wedding is in the heat of the summer, a drink koozie is a cute wedding favor for guests. The Koozie can say the name and date of the marriage or a funny saying about you and the groom. The Koozie can come in one color or multiple colors and can be purchased in bulk to keep costs down. The koozies can be handed out to each guest or they can choose their own at the door.
8. Seed Packet Favor
Another cute wedding favor for guests that could go with a theme is seed packet favors. These could be flowers or fruits and vegetables. Each guest can choose their own packet or they can be laid at each guest's seat. You could even place them in a basket on the table and let the guest choose what they would like to have.
7. Mini Photo of the Happy Couple
A mini photo favor of the happy bride and groom is a cute wedding gift or favor to give guests. They can place the photo in their house and be reminded of the special day. You can choose one print for each frame, or a variety of prints and allow each guests to choose their favorite. The frames can all be the same or be slightly different.
6. Mini Deck of Playing Cards
A cute and fun wedding favor you can give at your wedding is a mini deck of playing cards. While guests wait for pictures to be done, or you and your new beau to arrive, they can play a game of go fish or poker to pass the time. The deck can be personalized with the wedding date or a fun tidbit about you and your groom. The mini decks can be purchased in bulk and in a variety of colors to suit any wedding decor.
5. Personalized Wedding Favors
Personalized favors are a very hot item for weddings. This way, the guests will remember your special day each time they use the favor given. Some common personalized wedding favors are soaps, candles and candy tins. The personalization may be you and your husbands name and date of marriage or a special Bible verse pertaining to the wedding.
4. Coasters
Wedding coasters are a cute favor to give guests. The coasters can be made from a number of materials such as glass, plastic, cardboard, or foam. The coaster can have a generic wedding picture done in your color, or be personalized with you and your husbands name and date of the special day. These can be placed on the table and the guests can use them right away.
3. Mini Bottles of Booze or Cider
Another cute gift you and your husband can give are mini bottles of booze or cider. This type of gift should be passed out personally to make sure that whoever does not want the alcohol will get the cider. You and your husband should have a large variety of flavors to accommodate each guest. The bottles can remain as they are, or you can add a personal touch with a ribbon or your own label.
2. Shot Glass Favor
A shot glass favor is a cute idea for a wedding filled with friends and family that like to drink. You and your husband can pass these favors out personally taking shots with guests. The shot glasses can be generic with a picture of a bride and groom or have a clever saying or the date and names of the bride and groom. The shot glasses can be purchased in bulk to help save you money.
1. Candy Bar
One of the most popular cute wedding favor ideas is a candy bar. This can consist of candies that match the colors of the wedding or a specific type of candy. You can place little baggies near the candy and encourage guests to take as much as they want. This type of favor is fun and perfect for wedding guests of all ages.