Top 5 Best Wedding Decor For Your Spring Wedding
It's your wedding this spring and you're excited to start with the preparations. What should you do? Where do you start? Planning your wedding decor for your spring wedding can be a good starting point.
How to Start
To create your wedding decor, you have to come up with a theme. Because it is a spring wedding, it would be a good tip to use colors that are reflective of the season. The top 10 color picks for the 2014 Spring season are: Freesia, placid blue, sand, violet tulip, Celosia orange, hemlock, dazzling blue and radiant orchid. These are, of course, merely color suggestions and you can always come up with your own.
The next thing you would have to consider is relevance. What particular spring color has more relevance to you as a couple? Do you have a favorite color? Does your spouse-to-be have any particular hue preference? Maybe a combination of your two preferences will be best, or if the colors don't really match, or don't make a good combination, look at what works best and agree upon it.
The Options
You can opt to create your own wedding decorations or have them done professionally by someone else. It's really your choice. Just make sure that if you are going to do them yourself, you will ask for assistance from friends or relatives so that they can back you up in case you have appointments to attend to, so that the tasks can be continued even in your absence.
If you're going to have them done by a contractor, give them a deadline and make sure to ask for updates every now and then to make sure that all requirements will be met on or before the deadline.
Ideas for your Spring Wedding 
And because it's spring, it means that the plants are starting their regrowth, flowers are beginning to bloom, and nature is abuzz once again.
Here are the top 5 Best wedding decors for your spring wedding:
1) If your wedding is scheduled in the afternoon or early evening, your best bet would be candles and hanging candle holders. Candles augment the romantic ambiance of any setting. Use candles in mason jars and put on the sides of pathways as a guide for your guests.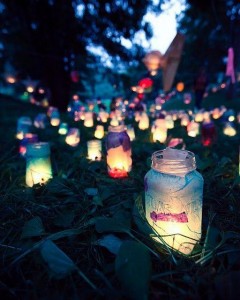 Create your own hanging candle holders and let them add illumination to the venue.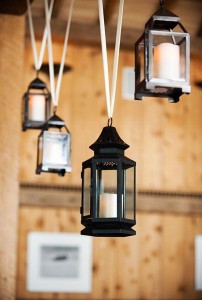 You can also use candles as centerpieces together with flowers.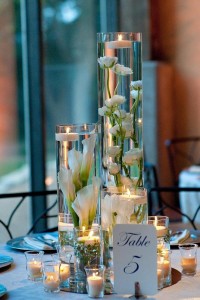 2) Flowers are your best friend for your spring wedding. You can use them in a variety of ways aside from their usual functions as centerpieces. Strung together, you can use them as a flower curtain/wall to set off boundaries.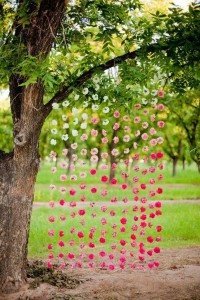 They can make interesting hanging decor too. Just make sure that you install the hangers safely and securely.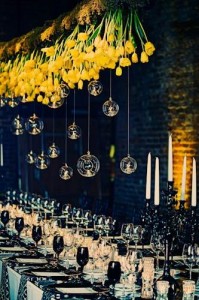 3) You may also use ribbons to decorate the venue according to the color motif. Colorful ribbons amplify the festive spring mood, so adding them to portions of the wedding reception area would spice up the event and level up the liveliness of the atmosphere. You can use ribbons and bows as decor exclusively, or side-by-side with flowers and candles.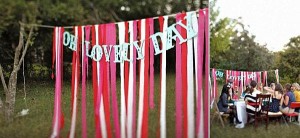 They can be used as a backdrop or a "wall division", as an accent for centerpieces and bouquets, or just as simple bows tied around the wedding venue. They could be placed on chairs to make boring looking chairs more fabulous.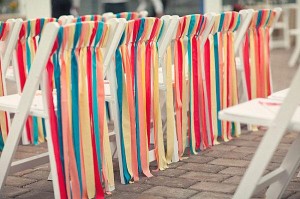 4) Here's a unique centerpiece you can place on all the guests' tables.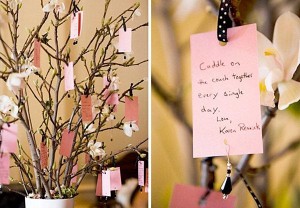 This requires a little guest participation. Set up a bunch of branches on a vase, and pre-string blank suggestion cards and a pen. Ask your guests to write out their marriage advice to you as newlyweds. Tell them to indicate who the advice is from so you'll know who to thank. Making the venue more interactive will ensure that nobody gets bored or out of place. And of course, don't forget to add lovely flowers – available during the spring season – to the branches so that the centerpiece will be more interesting.
5) Here's an interesting way to make your spring wedding decor more practical and eco-friendly. Use small potted plants as centerpieces for the dining tables. They can be flowering plants, herbs, or other plants which are capable of surviving in small pots or tin cans covered with fabric in the motif preferred.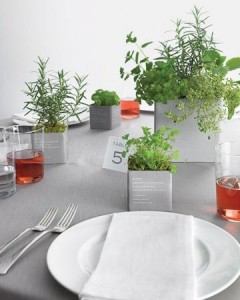 Herbs can be used for cooking, so utilizing them for decorating purposes, and then letting the guests take them home after the wedding is cost-effective and practical. Likewise, flowering plants like miniature orchids do not have to be cut from their stems to be used for the wedding.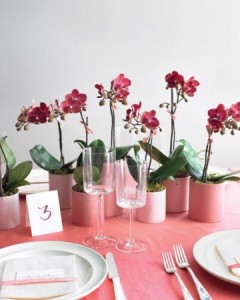 They can still be utilized for the same purpose, that is, for decoration during wedding reception. After the event, the newlyweds won't have to spend time distributing party favors since they are already available at the guests' tables, all ready for taking home. And the good thing is, no plants are sacrificed for the occasion, only adopted into new homes.
These are just a few of the best wedding decor ideas for a spring wedding. Do you have other ideas you want to share? Feel free to leave your comments in the section below.