10 Cheap Honeymoon Packages For Newly Weds
You're about to tie the knot and say, "I do". But, does your bank account feel the same enjoyment as you two lovebirds do? It is important to have the perfect honeymoon but still make sure your wallet is not suffering. Luckily, cheap honeymoon packages are still available in some great locations around the world. Places many people could never imagine they would be able to visit while penny pinching.
10. Run Away To Malawi, Africa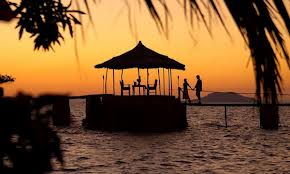 Yes, it is possible to run away to Africa and still stay within a tight budget. With a few calls to different travel agents, newlyweds will see that they can have a breathtaking honeymoon. A few things they can experience are swimming, diving and kayaking on beautiful Lake Malawi.
9. Few Days of Marital Bliss in Dubrovnik

Enjoying a ride on the Dubrovnik cable car or visiting the City Walls are just a couple of the many experiences that can be enjoyed here. Many travel agents have cheap honeymoon packages available at different times of the year. The best time to hit up this location and still get the best rate is between February and May. So this is perfect for the early spring weddings.
8. Stay Local, Visit Las Vegas, Nevada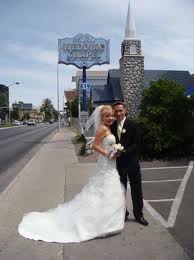 Now, I know this isn't like going halfway across the world, but Las Vegas has a lot to offer newlyweds. Here a newlywed can enjoy sightseeing, romantic dinners, shows and of course try their newlywed luck in the casinos. Las Vegas is one of the best cheap honeymoon packages that are offered by travel agents in the USA.
7. Lay In White Sand On Marco Island, Florida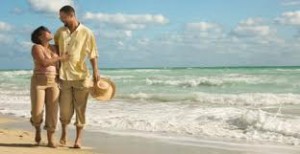 Ever wanted to take a chartered sailboat out for a romantic dinner at sea? This is the place to experience it with your new partner. Here, the newlywed couple can just lay back and experience all the island has to offer while never breaking the bank.
6. Mist Away To Niagara Falls, New York 
Let the first experience together be a journey into the Niagara Falls on the Maid of the Mist. This experience would be an awe-inspiring experience to start off the new journey that the couple is about to enjoy together. Niagara Falls is one of the most affordable honeymoons a couple can enjoy.
5. Experience What Orlando, Florida Has To Offer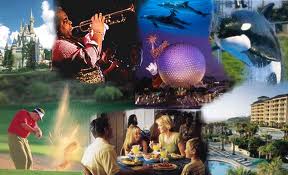 Ok, so maybe going to Walt Disney World is not a dream come true for some newlyweds, but it is for some. Orlando, Florida has some other great places to visit and experience for the romantic type that don't involve young children screaming. There are hundreds of resorts in and around Orlando that will give the newlyweds an experience of a lifetime for only pennies.
4. Experience Fireworks In Barcelona, Spain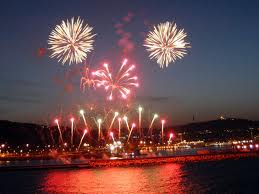 Your wedding let off fireworks in your heart when you two said, "I do", now go see them on New Years in Barcelona, Spain. It is a New Years tradition to eat twelve grapes, one for each twelve chime that rings in the New Year. How romantic is that to feed each other grapes? December is the time to bring in this romantic fireworks display for a honeymoon.
3. Get Cultural in Argentina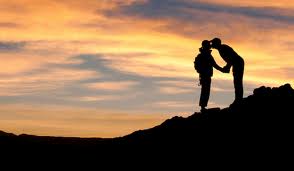 Argentina is one of the most romantic places on the earth. This country is also one of the most affordable places to have a romantic honeymoon at. Here, the couple can enjoy elegant cafés, art galleries and fine dining at one of the most fascinating destinations on Earth. Better yet, many travel agents offer cheap honeymoon packages to newly married couples.
2. Enjoy What Eastern Europe Has To Offer

Many think that they can never afford a trip a to Europe. Well this is the perfect time to change your mind thought and see what Eastern Europe has to offer. Here, a newlywed couple will be able to enjoy fascinating dining, culture, fine wine and all on a budget-friendly price. Eastern Europe also offers reasonably-priced transportation and hotels.
1. Take It South The Border To Mexico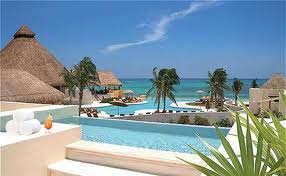 Take a journey to Puerto Vallarta or Cancun for a chaos free and safe honeymoon. The fall months can be the best time to experience Mexico and have the cheapest rates. Here there are many cheap honeymoon packages available for couples to rent a one bedroom condo and just bask in the sun, together.