10 Amazing All Inclusive Honeymoon Destinations For Any Budget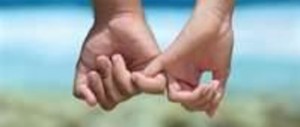 The ceremony is over. The reception was great. Family and friends wished you well and you are headed to your honeymoon. You planned your honeymoon knowing exactly what the cost would be, because you got an all inclusive honeymoon destinations package. Which is a great way to plan your honeymoon. You know what you will be spending and have the trip paid for before ever leaving. This popular type of honeymoon will take some pressure off and give you less to worry about when planning your wedding. You have so many choices of honeymoon destinations, you are sure to find the trip that fits your budget.
10. An Exotic Safari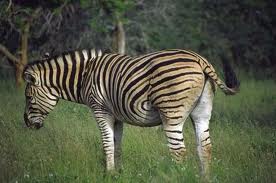 If you are thinking of somewhere remote where you can spend time seeing amazing animals you may enjoy a safari in Africa. Warm weather, exotic location, wild animals, and a truly unique honeymoon destination. You can choose a luxury tent with wooden deck and hammock or an air conditioned suite that is situated around a central lounge. Swimming, dining, and wondrous views are yours if your honeymoon destination is Africa.
9. Western Dude Ranch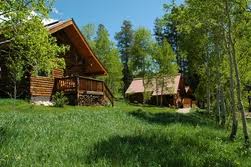 Riding horses, being surrounded by fresh air, green grass, and trees for a stay in a private cabin on a Dude Ranch can be found in places like Colorado. You can spend days on a working ranch. This authentic western ranch experience is for the outdoor lovers. For any season this honeymoon destination has much to offer including hiking, trail rides, and warm fires in the winter.
8. Resorts in Mexico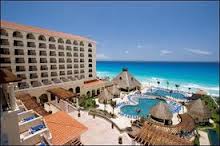 Fun in the sun can be found when you pick one of the resorts in Mexico as a destination for your honeymoon. The all inclusive honeymoon destinations of a beautiful city in Mexico includes hotels, pools, beaches, and more. Golf courses, spas, and jacuzzis can be part of your days when you honeymoon in Cancun. Beautiful romantic sunsets and walks on the beach are a great combination to end a day of excitement.
7. Jamaica Beaches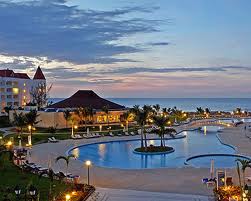 White sand, blue water, ocean breezes, and lazy days can be a great way to spend your honeymoon. Jamaica offers all of this, as well as relaxing days and romantic evenings as a honeymoon destination. There are couples resorts in Jamaica where you can begin your married life. Customize your honeymoon trip with options including rose petals, candles, romantic dinners, and spa treatments.
6. The Hawaiian Islands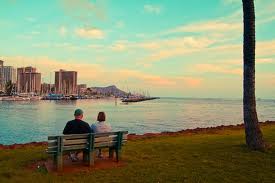 The big island of Hawaii has resorts with a variety of packages for all inclusive honeymoons. Options for couples include snorkeling, kayaking, rooms or bungalows, and beautiful gardens to walk through with amazing views.. The island of Maui has all inclusive honeymoon packages with options including suites with private balconies. Dining outside or inside is possible when you honeymoon on the islands of Hawaii.
5. Castles of Scotland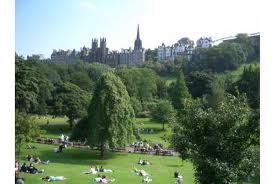 A wonderful, historic, beautiful honeymoon destination is Scotland. The century old castles and medieval architecture you will see is amazing. Edinburgh, the capital city of Scotland, has Edinburgh castle. The lush green Highlands of Scotland with the rest of the scenery will also capture your heart. You may feel as if you have stepped back in time when you see the castles and their charm.
4. Romantic Italy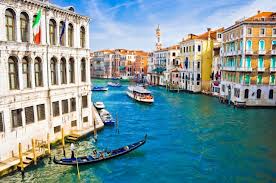 The romance that Italy inspires makes this a popular honeymoon destination, and all inclusive packages are popular and easy to fine. You can enjoy gondola rides down water filled streets of Venice, seeing the sights will be something you will certainly always remember. The elegant beauty of Rome with its gardens and historical culture will make your honeymoon a trip to cherish.
3. Cruising Along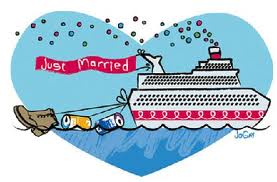 When you choose a cruise ship for your honeymoon, you have everything you need in one place. There are cruises to exotic islands including the Bahamas and Caribbean Islands. You can also choose to cruise to places like Alaska or Fiji. There are luxury cruises or more casual ships. The possibilities when you take a cruise for your honeymoon are almost endless, and it's one of the least expensive all inclusive trips you can find.
2. Closer to Home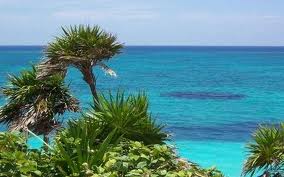 If you live in the U.S. and would rather not travel too far for your honeymoon, you can find beautiful beaches and great resorts in Florida. The Florida Keys offer great all inclusive honeymoon packages. Some locations are adult only making them a wonderful choice for honeymooners. Snorkeling, swimming, walking on the beach, and bungalows near the ocean are all options in Florida.
1. Las Vegas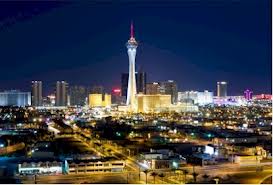 Las Vegas is a fun and exciting destination for a honeymoon. You can gamble, dine out, and see some shows. Some all inclusive honeymoons in Las Vegas include tickets to a show. The nightlife is alive with excitement in Las Vegas. Couples looking for fun will not be disappointed in choosing this for their honeymoon location. Las Vegas has packages to fit all price ranges from budget to luxury trips