The Ten Best All Inclusive Honeymoon Resorts in the USA
Finding the perfect, most romantic, all inclusive honeymoon resort doesn't necessarily mean that you have to rush out and get a passport in order to honeymoon abroad. In fact, there are many beautiful honeymoon resorts located right here in the United States. Below is a list of our top ten picks for the best, all inclusive honeymoon resorts in the USA.
10. Amelia Island Plantation, Florida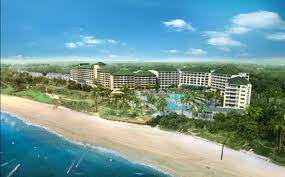 http://www.omnihotels.com/FindAHotel/AmeliaIsland.aspx
Situated between the Atlantic Ocean and the Intracoastal Waterway, on 1,350 acres, this hotel resort is a luxurious resort that offers a lot of activities. If you enjoy nature, the island has a beautiful sunken forest for you to explore, and a nature center on site. With an all-inclusive honeymoon, you will be able to enjoy meals in any of the resorts many restaurants, and activities that include golf, fishing, shopping, horseback riding, and much more.
9. The Point, New York
Located only two and a half hours away from the city, The Point is a luxurious, secluded resort that is perfect for almost any honeymoon. The hotel, located in the beautiful Adirondack Mountains was the home of William Avery Rockerfeller. Inclusive honeymoons include all meals and drinks, and use of all of the sporting facilities. Depending on the season, activities can include boating, water skiing, golf, and fishing. With only 11 guest rooms, this hotel resort offers seclusion, and exclusivity in a beautiful, romantic setting.
8. The Retreat at Balcones Springs, Texas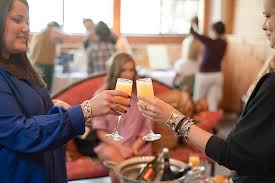 Situated only a few minutes from Austin, The Retreat at Balcones Springs has 44 country style guest cabins, and a multitude of outdoor activities for you to enjoy. The all-inclusive rates include all meals and drinks, and use of the entire property and amenities. Available activities include: a private, spring fed lake for canoeing, fishing, or swimming. For the adventurous couples, there is a 903 foot long zipline that spans the lake, Skeet shooting, and horseback riding.
7. The Inn at palmetto Bluff, South Carolina
http://www.palmettobluff.com/the-inn.aspx
This beautiful cottage style resort is located on the May River, between Savannah and Hilton Head Island. The resort offers two different size cottages, and with a fireplace, steam shower, plasma TV, and screened in porch. An all-inclusive honeymoon will include meals and drinks, and many outdoor activities such as fishing, swimming, kayaking, golfing, and horseback riding. Some honeymoon packages also include complimentary matching robes, a three course romantic dinner, daily breakfast, couples massage, and a 'lovers' bath.
6. Vista Verde Ranch, Colorado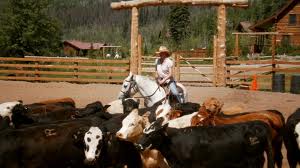 If you are a newlywed couple with a ready-made family, plan on taking the children with you on your honeymoon, and love the outdoors. Vista Verde Ranch may be the ideal place. Located near Steamboat Springs, this authentic ranch offers both summer, and winter packages, that can be designed to suit your individual needs. Rates include all meals, and activities, and there are many activities to choose from. Summer activities include swimming, horseback riding, fishing, hiking, water sports, rock climbing, and mountain biking. During the winter, you can enjoy cross country skiing, horseback riding, snowboarding, yoga, and sledding.
5. Paradise Point Resort & Spa, California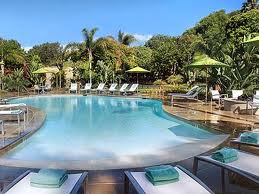 http://www.paradisepoint.com/san-diego-vacation-packages.php
This exclusive resort is located on a private, tropical island minutes from San Diego. The resort features guest bungalows, beautiful scenery, lagoons, and full size marina, and many activities such as tennis, volleyball, and a full service spa. Paradise Point Resort offers many different pack vacations, including honeymoon and many different romance packages.
4. Villa Roma Resort, New York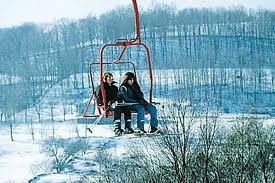 This recently restored resort is located in the Catskills of New York. The resort offers two ski slopes, a tube run, a chair lift, and a ski school for beginners, but skiing isn't the only thing to do there. If you are a foodie, the Italian Festival Weekend in March offers some amazing food, wine and entertainment. The all-inclusive packages include daily meals, and many activities including dancing lessons, swimming, a sports complex, nightlife, ice skating, and more.
3. Blackberry Farm, Tennessee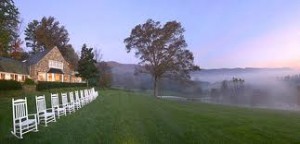 http://www.blackberryfarm.com/
Located in the foothills of the Great Smoky Mountains, Blackberry Farm has been named the number one small hotel in the USA, and has also received some major culinary awards. The hotel is an ideal, romantic location for an all-inclusive honeymoon and offers activities such as horse drawn carriages, rose petal turndown, complimentary champagne, and more. Blackberry Farm offers many activities such as fishing, swimming, yoga, hiking, and watersports.
2. Cambria Pines Lodge, California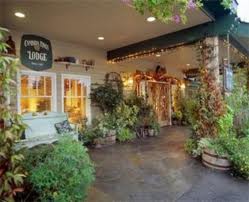 http://www.cambriapineslodge.com/
Located on 25 beautiful acres in Cambria, between Lost Angeles and San Francisco, this lodge offers two different types of accommodation: a luxury suite, or a rustic cabin. Activities include a full service day spa that offers massages, facials, body treatments, and more. The on-site restaurant offers organic produce that is hand-picked from the lodges own garden, and locally produced wines. Basic rates include daily breakfast and full use of all the amenities, and there are special packages available geared towards more specific interests such as food, wine, and adventure.
1. Cove Haven Resorts, Pennsylvania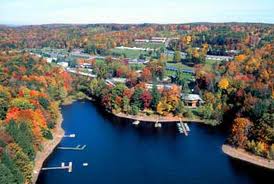 http://www.covepoconoresorts.com/
This resort has a long history of catering to honeymooning couples looking for a little extra romance. There are actually three Cove Haven properties, and each one offers romantic, sensual, all-inclusive honeymoons, with activities and amenities designed specifically for romance. Romantic activities include champagne towers, heart shaped hot tubs, and private saunas. Other activities include hiking, tennis, dancing, miniature golf, and more.