Ten Really Cheap Destination Wedding Packages in the USA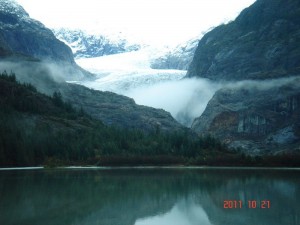 Today, many couples decide to get married at a special destination rather than locally. One reason for doing this is that by having a destination wedding rather than a local wedding your guest list will likely be smaller, and you won't be spending as much money on accessories such as flowers, food, and decorations. There are many places that offer great deals on destination weddings, including the ten really cheap, yet really fun places in the USA listed below.
10. Sedona, Arizona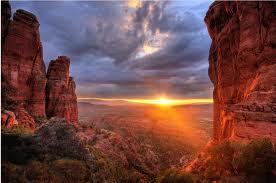 Sedona, Arizona is a nature lovers dream, and a perfect location for a destination wedding, especially one on a budget. There are a many different wedding locations to choose from, with the L'Auberge de Sedona and the Chapel at Tlaquepaque being two of the most popular, and cheapest.
9. Luray, Virginia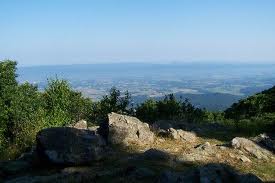 They say that Virginia is for lovers and that Luray is the perfect place to hold a wedding. Located in the Shenandoah Valley, and with 60,000 acres of national park and forest, Luray has some breathtaking scenery. Or, if you want a more unusual wedding, the Luray caverns give you the perfect opportunity, one that is not only cheap, it's free!
8. Las Vegas, Nevada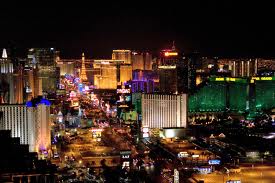 Las Vegas is one of the most popular and cheapest locations for a destination wedding, with more than 90,000 people choosing to marry there every year. Las Vegas has it all, quaint wedding chapels, gambling and amazing shows at the casino's, great food, and fantastic scenery. You can have a wedding in one of their drive thru wedding chapels, or go into the chapel where you will have everything you need for a small price, even flowers if you want them.
7. Juneau Alaska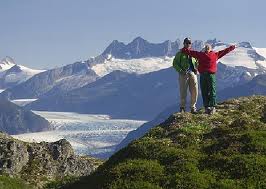 If you are looking for a cheap wedding spot with a sense of adventure and breathtaking beauty, Juneau, Alaska may be the perfect choice. One of the only places in the world where you can have your wedding ceremony on the face of a glacier. Or, you can choose to have the ceremony on the Gastineau Channel in the company of humpback whales and sea otters.
6. Colorado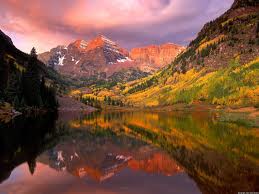 Colorado is another location in the USA with amazing, mountain backdrops. Many ski resorts in Colorado offer destination wedding packages, and two resorts, one in Aspen and the other in Vail have even built special wedding decks. Or you could choose to hold your ceremony on the San Sophia Overlook located in beautiful Telluride. All three locations are above 10,000 feet with some amazing views.
5. Savannah, Georgia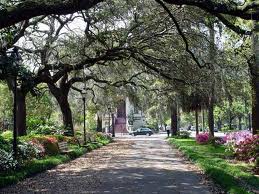 Savannah, Georgia is one of the most beautiful cities in the USA. It is also full of southern charm and hospitality which makes it an ideal location for a wedding. Almost anywhere in Savannah makes the perfect venue for a really cheap and inexpensive wedding ceremony. Especially if you like tree covered avenues, shade covered public squares, and elegant buildings, the historic district is the perfect location.
4. Mackinak Island, Michigan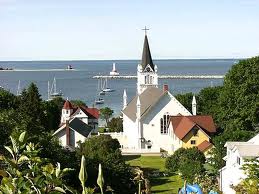 Mackinak Island is a beautiful location with a rich history. It is located between the upper and lower peninsulas of Michigan, in the Strait of Mackinac. The island was the second national park in the states, and the first in Michigan. The island is a perfect location for a romantic and cheap destination wedding. It has a unique Grand Hotel, horse drawn carriages, and fantastic gardens with lush green foliage.
3. The Ozarks, Missouri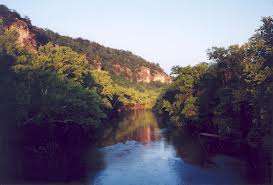 The Ozarks in Missouri, especially along its largest lake with over 1,150 miles of beautiful shoreline, is a beautiful place to get married. Choose to hold your ceremony among the pools, waterfalls, and bridges of the Japanese Gardens, located at the Lodge of Four Seasons, or if you would prefer something with a little more action, check out the Tan-Tar-A Resort, a 420 acre resort full of fun things to do including a water park, golf course, and of course, a convenient and beautiful wedding chapel. An all in one spot that makes your wedding very affordable.
2. Redwood Forest, California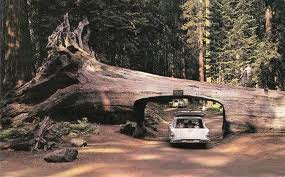 Almost anywhere in Northern California would make a fantastic wedding location. There are some amazing wineries, awesome surfing, and exquisite food, and of course, miles and miles of wilderness. But if you are looking for a destination wedding package that is a little more unique, look no further than the Redwood National Park, here you can get married among the oldest, tallest, and most beautiful trees on Earth. Best yet, the only cost involved would be the hiring of a justice of the peace and park admittance.
1. Jackson Hole, Wyoming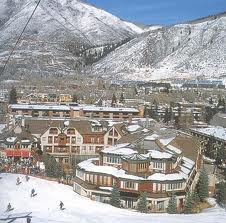 If you are looking for a cheap wedding venue that incorporates the rugged Western appeal with complete luxury, then look no further than Jackson Hole, Wyoming. Where else can you begin your wedding with a romantic hot air balloon ride over the Grand Tetons, then have your ceremony on a beautiful, secluded ranch while the sun sets over the mountains. The day can be finished with a soak in a local hot spring or some after wedding partying in town. After the wedding, you can enjoy everything the American West has to offer with horseback riding, fishing, and hiking.