6 All Inclusive Honeymoon Resorts For Couples On A Budget
One of the most awaited times for the newlywed couple is going away for the honeymoon. But, what if the couples are on a budget? Couples need not check in a five star hotel or resort to enjoy their honeymoon. It is an opportunity to get to know each other for the first time as newlyweds. It is a time to explore places, try out different food, relax and simply enjoy a joyful kick-off to married life.
Here's a list of 6 all-inclusive honeymoon resorts for couples on a budget:
1. Amelia Island Plantation, Florida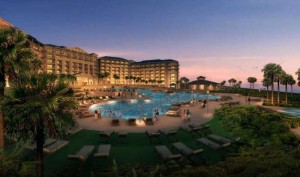 The resort is located northeast of Florida. It is well known for its pristine beaches and serene nature. Aside from being an island getaway, tourists and most especially honeymooners will appreciate the place for its rich historical background. The resort also offers outdoor or recreational activities for those who would like to do fun water activities. Newly wed couples can choose from 404 beach front accommodation which has its own private veranda. A honeymoon package cost around $375 to $400 per night inclusive of accommodation, bottle of wine, use of amenities and late check out. Couples would surely enjoy the view and dinner dates at Amelia Island Plantation, Florida.
2. Sundance Resort, Sundance, Utah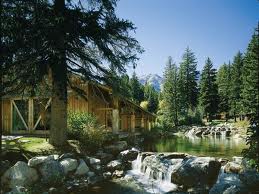 Sundance Resort, Utah is another popular honeymoon destination. The resort is surrounded by mountains and trees – perfect for those who love nature. Couples can enjoy quiet time together and try different outdoor activities. During summer, couples or families can enjoy mountain climbing, hiking and horseback riding. If couples prefer to celebrate their honeymoon in the winter, they can try out different snow sports. You only have to prepare around $200 to $300 for a honeymoon package at Sundance Resort.
3. Inn at Palmetto Bluff, Bluffton, South Carolina
The Inn at Palmetto South Carolina offers peaceful, breathtaking green scenery. It is an exclusive resort which offers a combination of nature and history. For couples who would want to stay in this resort, you can enjoy the many amenities offered. Honeymooners can enjoy a relaxing massage after horseback riding, kayaking, and exploring the different hiking trails. Couples can choose from 50 cottages and suites. A honeymoon package would cost around $900. Enjoy the exclusivity and natural beauty of the Inn at Palmetto South Carolina.
4. Sanctuary Resort at Camelback Mountain, Scottsdale, Arizona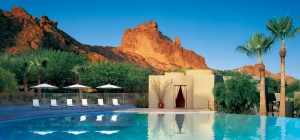 This resort is located at the Camelback Mountain in Arizona. Couples can expect a picturesque view of the mountains surrounding the resort. It is an Asian-inspired 53-acre property where couples can enjoy quiet time together.  They can try out the resort's meditation garden, swimming pool, hiking, golf and shopping. A honeymoon package would cost around $400++ which includes an overnight stay, chocolate-covered strawberries and a bottle of champagne.
5. Shutters on the Beach, Santa Monica, California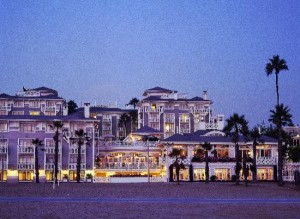 "Shutters on the Beach" is a beachfront property in California. It offers a chic-feel for couples who would like to spend their honeymoon at this resort. Relaxation is guaranteed with all the rooms facing the scenic view of the ocean. It is just like having your own vacation beach house. A honeymoon package would cost around $500 to $600.
6. Cove Haven Resorts, Pennsylvania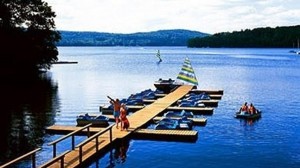 The Cove Haven Resort is uniquely and exclusively designed for couples only. Newlyweds can enjoy a bottle of wine, suite accommodation, sauna and other facilities. An exclusive honeymoon package further includes buffet breakfast and dinner, use of facilities, and discount coupons to outlet shops. Couples who wish to stay at Cove Haven, a honeymoon package approximately costs $270 to $300 per night.
Your Choice
There are many all inclusive honeymoon resorts around the US. Couples just need some time to finalize whether they prefer a beachfront accommodation or something that keeps them close to nature. Prepare a well-planned itinerary where you can both enjoy and relax, without hurting your wallet.