Top 10 Super Cheap Honeymoon Destinations That Won't Break You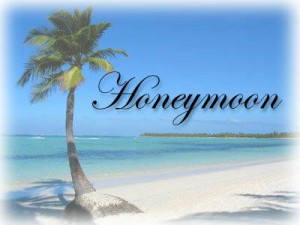 You planned your ideal wedding and now it's time to plan the honeymoon. There are some super places to go for cheap honeymoon destinations, but not only are they super and cheap, they're also super cheap! There are many places you can go that are fun, romantic, scenic, yet will not break you. When you think about it, isn't it the time spent together that means more than the place you are spending it in? You can plan an amazing honeymoon without breaking the bank in sunny spots, exciting places, historic areas, or quiet locations. A honeymoon destination does not have to be expensive to be a good choice. There are many beautiful honeymoon spots right in your own backyard, as you'll see below.
10. Washington DC
The nation's capital may not cross your mind when planning your honeymoon destination but it is full of history. This can be a cheap honeymoon because most of the sights are free or inexpensive. You can find inexpensive places to stay. You can spend your days visiting landmarks, the Smithsonian, the National Zoo, and many other places. Dining options are sure to be excellent. There is so much to see and do here that your honeymoon will fly by.
9. Tucson, Arizona
Romantic sunsets and sunny days await you when you choose Tucson, Arizona as your honeymoon destination. This can be inexpensive with the many chain hotels as well as resorts. You will have plenty of outdoor activities including hiking and biking available. The city offers many local restaurants with authentic Mexican food. You can visit the close towns along the Mexican border and spend time sightseeing. There are shops with crafts, handmade blankets, hand carved items and much more.
8. Las Vegas, Nevada
If you want a cheap honeymoon spot with excitement, then Las Vegas is for you. Food can be very inexpensive with the many buffets they offer. Free drinks are often offered when you play even the nickel slots. The Freemont Street Experience offers an amazing experience and light show. Rooms for every budget and free shows are available in Vegas.
7. Hilton Head, South Carolina
If you honeymoon in Hilton Head, South Carolina, you will find a relaxing and romantic location, all on one beautiful island. Wonderful seafood, quiet beaches, and biking paths to travel, await you. The budget friendly location has many bed and breakfasts for your stay. It is an intimate location to spend your honeymoon. Savannah is a short drive away, allowing you the option of sightseeing.
6. Poconos, Pennsylvania
A romantic getaway in the mountains of Pocono, PA is the perfect honeymoon spot for couples who love the outdoors. With fishing, hiking, skiing, boating, and camping available it's an outdoor lover's dream. There are still some older honeymoon hotels in the area as well as many resorts. The beauty of the mountains will be right out your door and there are many small towns in the area to visit.
5. Key West, Florida
White sandy beaches, palm trees, warm sunny days welcome you to Key West, Florida. Choosing Key West as the destination of your honeymoon gives you a view of the Atlantic Ocean. The charming town offers an old town area for shopping, sightseeing, and dining. Relaxing on the beach is a wonderful way to spend you days.
4. Santa Fe, New Mexico
The scenic beauty of Santa Fe, New Mexico, is an ideal destination for honeymoons. Art galleries with sculptures, arts and crafts, and amazing paintings are right there for you to visit. The city has a spiritual aura that seems to draw people to it. Restaurants serve authentic Southwestern and Mexican foods. A honeymoon on the cheap Santa Fe offers beauty and fresh air.
3. New Orleans, Louisiana
The city of New Orleans offers so many possibilities for a cheap honeymoon. The French Quarter, Bourbon Street and jazz clubs all offer an amazing and exciting nightlife. Visit the historic areas of the city to see the estates and buildings of old. Take in a ghost tour and visit historic cemeteries. The culture of the city, the varieties of food including Cajun, and the energy of the city makes this a one of a kind destination for a honeymoon.
2. Reno, Nevada
The "Big Little City" of Reno, Nevada, as it's often referred as, has the flashing lights and hotel casinos for excitement on your cheap honeymoon. There are also historic sights to see in Reno including houses, hotels, and the courthouse. You can visit museums including the National Automobile Museum. There are lakes, hiking trails, and parks to visit. The city has a small town feel with lots to do.
1. Cruises
A cruise does not have to be expensive. There are cheap honeymoon cruises available for you to enjoy. You just have to know where to look for them. You have everything right there in one place as you enjoy the sea air. Cruises have all-inclusive packages. There are three-day cruises and cruises that last a week. You can cruise to places including the Bahamas or the Florida Keys and not break the bank.