Ten of the Best Places for Honeymoon Romance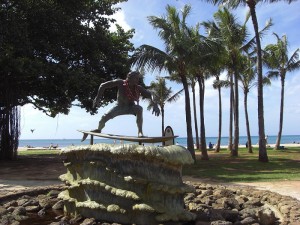 After the wedding and reception, most newlywed couples find themselves eagerly anticipating the honeymoon. A time for them to relax, unwind, and spend some uninterrupted quality time together, in an exotic, romantic spot somewhere far away from their day to day lives. The best places for honeymoon couples to find the romance they want during their special time together, can be found all throughout the world. Here are ten of the most romantic honeymoon spots you'll surely love.
10. Mexico

If you like stunning, natural settings, then Mexico may be the perfect honeymoon destination for you. In Mexico you can enjoy a warm, tropical climate, fantastic beaches, great food, amazing nightlife, and a lot of history. If you are looking for a romantic honeymoon on the beach, consider destinations such as Huatulco, the Mayan Riviera, and Nueva Vallarta. If you would prefer a more traditional, romantic honeymoon spot, consider Guanjuato and Taxco.
9. The Seychelles Islands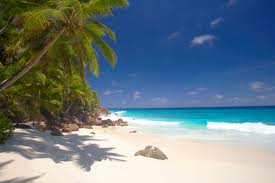 The Seychelles Islands consist of 115 islands in the Indian Ocean. These beautiful, tropical islands are full of beautiful beaches, fantastic walking trails, nature reserves, art galleries, national monuments and much more. Each island has its own history and character, and visiting each one is quick and easy with a ferry service, helicopter transfers, and domestic flights to and from most islands. On the Seychelles Islands, you can enjoy fishing, sailing, diving, swimming, and of course, there are many sensual and romantic places for you to visit while on your honeymoon.
8. Italy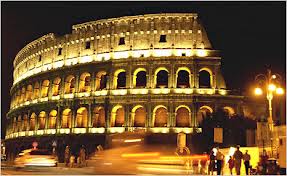 If a honeymoon full of history, romance, and old world charm sounds perfect to you. Then Italy may be the ideal destination. In Italy, you will find beautiful cobblestone streets, old classic buildings and churches, and amazing bistros. Regardless of where you decide to honeymoon, you will be able to visit amazing art galleries and museums, and enjoy exquisite cuisine and wines.
7. U.S. Virgin Islands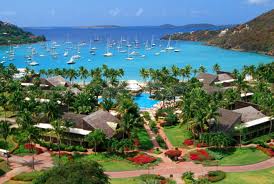 America's Caribbean getaway, the U.S. Virgin Islands consists of three islands, St. Thomas, St. Croix, and St. John. These islands boast a beautiful, tropical climate, beautiful beaches, and amazing water to swim, scuba dive, and sail in. Travel between the islands is very easy with a ferry service and a seaplane service. Every island has something unique to offer to honeymooners.
6. Fiji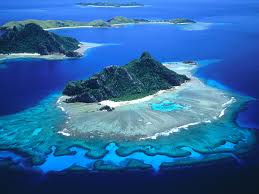 Fiji consists of 333 islands in the tropical South Pacific. Some islands are inhabited, but many aren't. Fiji is considered to be one of the most romantic honeymoon spots because of its beautiful white sandy beaches, luxurious accommodations, amazing oceans and waterways, friendly locals, and plenty of things to see and do. Turtle Island is one of the most romantic Fijian locations, and is home to a resort that is specifically for couples looking for romance.
5. Nice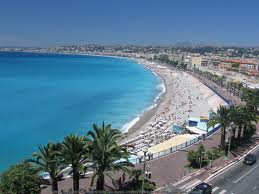 Known as the jewel of the French Riviera, Nice is located on the Mediterranean Sea, and offers private beaches, beautiful buildings, and amazing views. But, Nice offers much more than that, with beautiful old and historical churches and buildings in Old Town, amazing modern sculptures in the Place Massena gardens, and ancient Roman ruins in Cimiez. Nice is also well known for its extravagant parties, so make sure that you save some energy for the vibrant nightlife.
4. Greece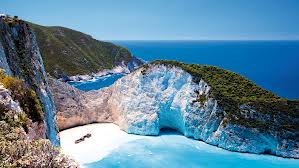 The Greek Islands offer a diverse landscape, beautiful sunny days, and a lot of history. Greece is full of amazing honeymoon destinations, including Santorini and Mykonos, both places known for their amazing views and character. Because of the popularity of the area, many resorts offer ready-made itineraries and package vacations, allowing honeymooners a worry free way to see the best the islands have to offer.
3. Antigua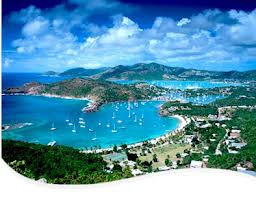 A beautiful Caribbean location that has more than 300 beaches to explore and enjoy. Antigua is a relatively small island, only 108 square miles that offers some of the most amazing scenery and beaches. But if you get tired of the beautiful sand and ocean, you can peruse St. John's Saturday Market, learn about Antigua's naval history at Nelson's Dockyard National Park, or visit one of the other local islands.
2. Bora Bora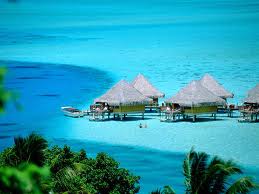 Bora Bora offers unique, over the water bungalows, that allow honeymooners to sleep above the beautiful blue waters, and gives immediate access to the ocean and beach. This, the amazing scenery, and relaxing atmosphere has made Bora Bora one of today's most popular honeymoon destinations. When you have had enough of relaxing by the beach, you can enjoy walking or cycling around the island, or visit the underwater world of the Lagoonarium or the Coral Gardens.
1. Hawaii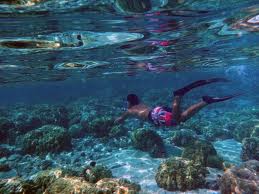 Hawaii has some of the most beautiful, magical, and romantic islands that are perfect for a honeymoon. In fact, many claim that the Hawaiian Islands were created for lovers. Regardless of which island you choose to honeymoon on in Hawaii, you can enjoy relaxing by the beach or pool, exploring historical sites and natural wonders, and then dance the night away with your new partner.