10 Ideas Related to Wedding Tents for Rent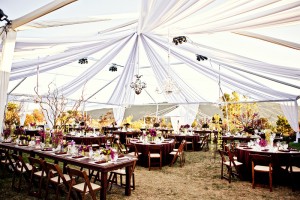 If you decide on an outdoor wedding ceremony and reception, you will need a place for guests to enjoy your celebration. Backyard weddings are becoming more popular with many couples. The ceremonies and receptions can be as formal as any held in an indoor venue. A variety of wedding tents for rent are available in different designs. They allow couples the freedom to have an outdoor reception without having to worry about rain. When you use a tent for your wedding or reception, there are several ideas for you to consider on how to use them. Wedding planners will have ideas on where to rent a tent. Some areas have local party rental businesses or tent rental places and checking the local yellow pages will help you find a place to get your tent.
10. Clear Tents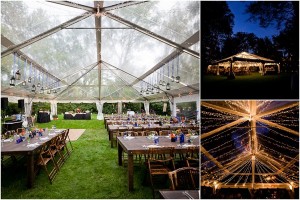 One type of tent to consider is a clear tent. This type of structure allows you to bring the outdoors into your reception yet be protected from the elements. Guests will be able to see the sky and the area is lit with natural lighting from the sun. You can string lights that will look stunning against the night sky.
9. Frame Tents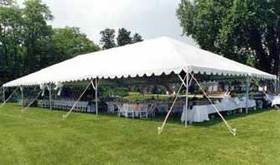 Another type to consider is frame tents that have metal frames that support the top of the tent. They do not have center poles and they are free standing. You can use this type of tent on grass, soil, asphalt, or concrete. This type of tent comes in various sizes and works well in small spaces.
8. Pole Tents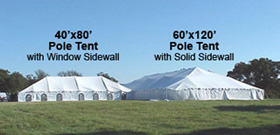 The pole tent is held down with stakes and ropes. This type of tent has perimeter poles as well as interior poles that support the top of the tent. These structures need to be staked into the grass, soil, asphalt, or concrete. They come in a variety of sizes from 10 x 10 foot to 60 x 240 feet making them ideal for any size of reception.
7. Trac Tents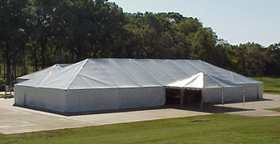 You may like the idea of a trac tent that has a metal frame. There are no center poles because panels are fitted into channeling beams to construct the top of the tent. There is one piece that is pulled over the frame for the top of this style. This design has a sleek look for your reception.
6. Sidewalls

When you use a tent, you may decide to use sidewalls to enclose the area. Several types of sidewalls are available, depending on the rental business. Solid white, mesh, and French window sidewalls will each change the look of your tent. They also provide additional protection from the elements.
5. Heaters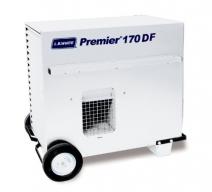 One idea to consider when using a tent is a heater. This is a way to ensure guests will be comfortable if the weather should turn cold. Heaters are available in different sizes that heat different size areas. When you decide to use heaters in your reception tent, you do not have to worry about weather conditions. Depending on the size of your tent, you may need more than one heater.
4. Center Pole Covers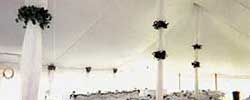 While poles are necessary when you use a tent, there are ways to disguise them. White satin sleeves that fit tight on the poles go with the looser fitting slips to create a billowing appearance. The center poles will have an elegant look when covered in satin. Corner curtains and side pole covers in matching satin and cotton blends compliment the center pole covers.
3. Flooring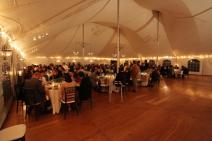 An outdoor wedding and reception held on the lawn may not be the best area for dancing. One idea that offers a smooth dance surface is hardwood tent flooring. Using flooring inside your tent, you ensure the women wearing heels have a smooth surface to walk on. The hardwood floor adds to the elegant appearance of your reception.
2. Lighting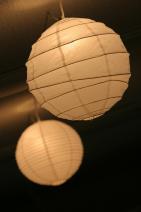 Another lovely idea for a reception held in a tent is lighting. Several types of lighting are available to personalize your celebration. Strings of lights can be hung around the poles and at the ceiling of the tent adding a romantic feel. Paper lanterns or drum lighting hung throughout the tent add a unique type of lighting. For more formal affairs, you can use crystal chandeliers and antler chandeliers are ideal for rustic affairs.
1. Tables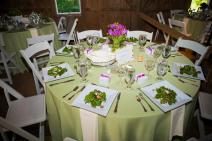 Coming up with an idea for seating for your guests is another decision, you will be faced with. Table options include different sizes of round and square tables. Another idea for seating is a six-foot buffet table. Folding chairs for guests at each table is an ideal choice. Table linens are available in colors so you are able to match your wedding colors and they will provide a finished look for your reception.