Ten Must-Have Items for Your Target Wedding Registry


When you're preparing for your wedding you're going to have to decide what you want others to buy you for a wedding gift. You can try to tell them that you really don't need anything, which if you're combining two households may truly be the case, but our loved ones never seem to listen. They are happy for you and want to show it, so why not create a Target wedding registry to be sure you get something you actually want and need. Even if you think you already have everything, this list of ten "must-haves" will still work out to your advantage. Why Target? Why not? Target has a great, easy to use, wedding registry that your family can easily access, but it's also well known for it's fabulous styles and decor ideas.
10. Towels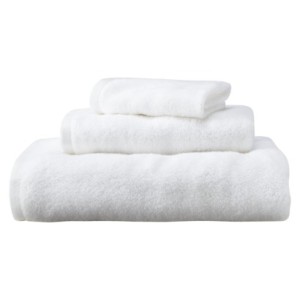 It doesn't matter if you are combining one house, two houses, or five, when it comes to towels it seems that we can never have too many. The nice towels that we like to hang out for company seem to turn into rags rather quickly thanks to accidental use of bathroom cleaners bleaching them out, or someone using them to clean their car's engine, or so it appears anyway. Choosing towels in neutral colors will allow you to change your style if you decide to move or redo your bathroom. Target has neutrals, as well as prints.
9. Tools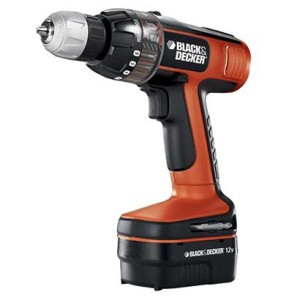 Although it may sound a bit odd to ask for tools as a wedding gift, tools like a drill, hammer and screwdriver set, are all good things to have around the house and therefore make a perfect wedding gift. Your husband will no doubt be thrilled to see a drill or some other power tool on your Target wedding registry, just be sure that when you are choosing one that it's something you can handle too. If you do get a drill, don't forget the bits!
8. Silverware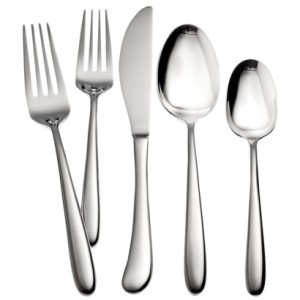 Silverware is another one of those things that you can't seem to have enough of, especially if you have kids. Adding a set to your Target registry is a great idea, and one you can show off when you invite the giver over for dinner. Choosing a plain set will help it go with whatever set you already have if you plan on combining them.
7. Dishes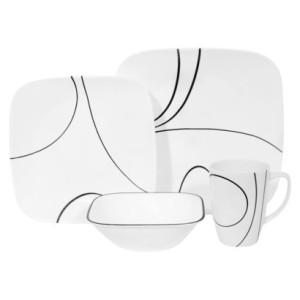 If you've been planning on changing your kitchen and dining room look, now is a great time to get a new dish set. If you haven't, you can still ask for dishes and just find a set that will already go with the set you have. Choosing a solid color that matches your pattern will allow you to extend that set if it's not large enough for your first family dinner.
6. Ceramic Knife Set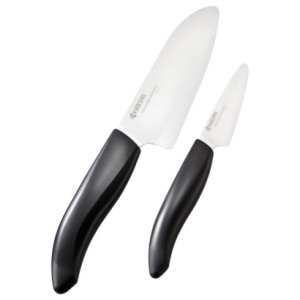 If you haven't heard, ceramic knives are all the rage these days for anyone that loves to cook, or even for those that don't so much love to cook as much as they "have" to cook. Target carries the Kyocera brand of ceramic knives. These knives will last a long time, and cut, chop and peel like new every time.
5. Blankets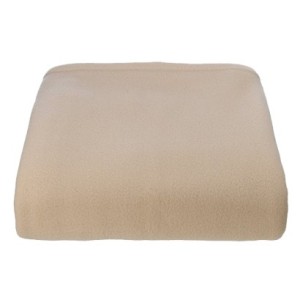 Super warm and cozy, fleece blankets are always a great gift. Going again with neutral colors will help so you can use it in any room. Use it for your room, the guest room or just as an extra soft blanket for the living room. Fleece and microfleece blankets are the perfect thing to cuddle under when you're watching your first movie together as a married couple. Target carries both, and they also have multiple colors to choose from.
4. Picture Frames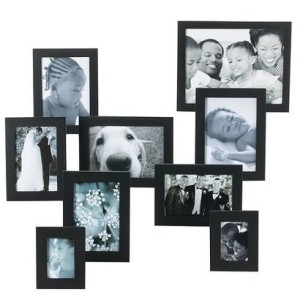 Every wedding couple will need picture frames, even if they are combining two fully full households of furnishings. Think of all the new pictures you'll be having to frame that will come from your special day. There's also all the ones that are still to be made. Adding a variety of picture frames to your registry, including individual and multiframes, will also give any guests with limited budgets the ability to still get you a gift that they can afford.
3. Storage Containers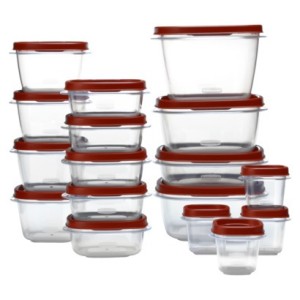 If you're new to marriage then you may not know yet about disappearing things. Every house has them, towels, socks, and yes, storage containers. No house can have enough of these items. Where they go, no one ever seems to know or at least acknowledge, so having a nice set of Rubbermaid containers is a definite must have on anyone's wedding registry.
2. Glasses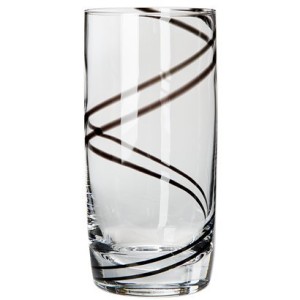 Another must have for any house is a nice glasses set. Saving something for when you have company is always nice, and as you know, glasses are something hard to save. They break often, easy when you try to get a heavier set of glasses. Sometimes it's wise to even just leave these in the box until company comes, at least that way you'll know you have them.
1. Keurig Brewing System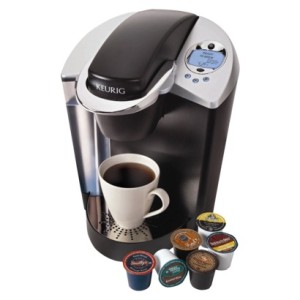 I have indeed saved the best for last, it's the Keurig brewing system. Even if you are not a coffee lover, chances are your spouse or relatives are, so if you want to keep life simple, and everyone happy, put this on your registry list. It also makes tea, hot chocolate and apple cider, so there's a little something for everyone. The ease of this is what makes it so wanted, just pop it open and drop in a k-cup (what they call the little beverage container) and press the "brew" button. Water is already heated, so within a few seconds you have a hot fresh cup of whatever beverage you picked. Add some sample k-cups to the list so you can find your favorite.