Ten Bridal Shower Gifts That Won't Make You Go Broke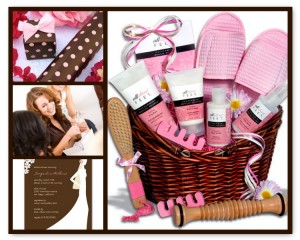 The bridal shower is a great place to celebrate the upcoming marriage, and usually find out who gets to be the maid of honor, but it is also someplace that you should bring gifts to. A  bridal shower is meant to make the bride feel special, and to give her something to celebrate before spending months of time planning for her wedding. If you want to help make it special, you can consider any of these ten fabulous bridal shower gifts that are also great on your budget.
10. Bath and Body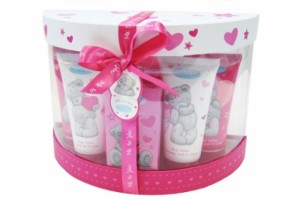 A bath and body set is a time-honored gift and it is hard to go wrong with. However, this is the least recommended gift on this list as someone else is almost certain to pick it. Consider bath and body as your absolute last-ditch option as sets of all types frequently show up at bridal showers. If you do go the bath and body route, make sure it's a nice set in a real basket that she can re-use later.
9. A Board Game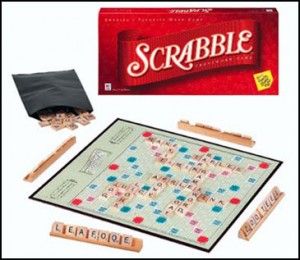 If you want to offer a unique but fun gift, consider a board game. While this does require that you know what games she already has, it gives you the opportunity to bring something that most people don't even think of. Board games make great bridal shower gifts because they give the couple, and any children they might have, a way to spend more time together and have fun.
8. Books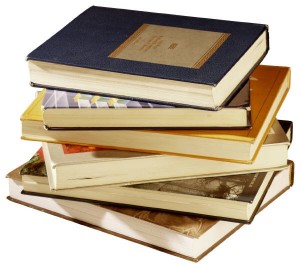 Books are a stylish bridal shower gift option so expect to see plenty of them. Cookbooks are the most common gift so, unless the bride to be is a cooking aficionado, try to avoid them. Books on how to plan a wedding are also probably not appreciated, unless she really needs the help. Instead, try choosing either a fiction book or book set, or books on topics that she or they as a couple are interested in.
7. Champagne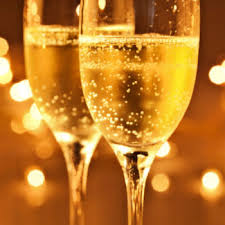 If you want a classic gift that never gets old and can't go wrong then consider a bottle of champagne. You don't have to go all out on this gift, but make sure that you don't choose the cheapest thing available. Chances are that the bride will be shopping for champagne for the wedding later, so she will know how much you spent.
6. Makeup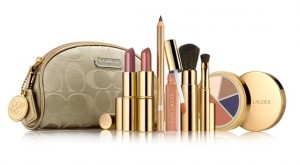 While not really a traditional bridal shower gift, the bride in question may appreciate a gift of makeup. However, this gift can be taken as a little rude if the groom is in attendance, so consider your options carefully. If the bride loves her makeup then it's a sure thing.
5. A Coffee Pot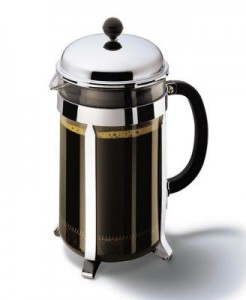 A nice coffee pot isn't quite as affordable as many of the other options listed here but it's almost always appreciated. If you want to go all out for the couple that loves coffee then try getting together with a few of her friends or family members and buying a nice coffee maker together. While they will get fewer gifts, the larger one is sure to be appreciated as well.
4. A Camera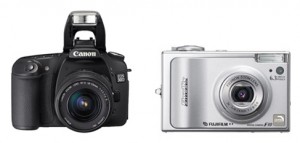 One thing that any engaged couple can use is a camera, unless of course, they already have one. Remember to research your options and then choose an inexpensive point and shoot. Canon and Nikon both offer quality point and shoot options for less than $150, and some as low as $80. Just remember to read the reviews before you buy.
3. Shoes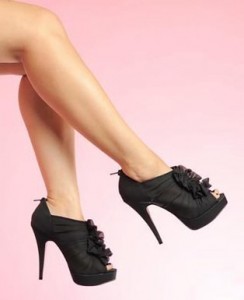 Women love shoes and if the bridal shower is all about the bride then why not buy her a pair of heels. You do, of course, have to know her shoe size for this to work, but a gift of shoes is a great way to remind the bride that she's the star of the show. In fact, if you choose the shoes right, she can use them as practice for walking in her wedding shoes.
2. Jewelry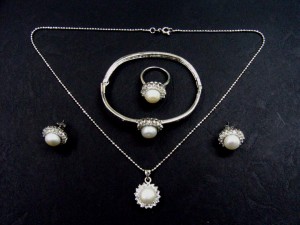 If you know the bride well then jewelry is a great, personalized gift, but if you don't, then you can pick something simple like a necklace or earring set instead. Earrings are easy gifts because most women wear them, and it's hard to go wrong so long as you pick something similar to what she usually wears. Necklaces are a little bit trickier but once again, try to make a choice based on what you have seen her wear.
1. A Bed Set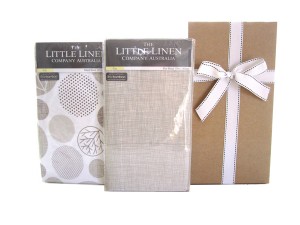 Bed sets can be quite pricey if you don't shop carefully, but they are the perfect bridal shower gift. Make sure that you know the correct size for the sheets and then invest in a matching duvet or blanket to make the gift complete. Remember that you probably need at least three and probably four pillow cases just in case, but other then that, your only worry should be color and style. If you know the bride and groom well then this should be no issue, but otherwise try to go with a safe print in a neutral color.