Top 10 Best Wedding Ideas For That Special Day You And Your Sweetie Say "I Do"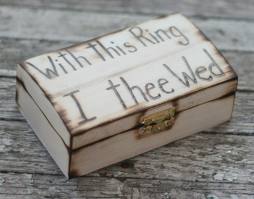 The best wedding ideas are going to come from what the groom and brides personality is. Everyone is going to be different and will enjoy different things. Some of the best ideas include photos, cake styles and transportation. Below are the ten best ideas for a wedding that anyone can use when they finally tie the knot with their sweetie.
10. Photo Booth To Capture Those Special Silly Moments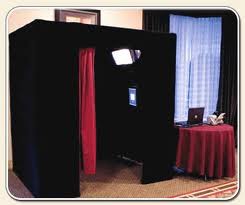 Who doesn't love a photo booth? It is a creative way to bring everyone together and create silly pictures. You can have different props for your guests to put on and have fun with. You can either rent a photo booth or be creative and make your own. This idea can make memories that both guests and newlywed couples will enjoy for a lifetime.
9. Pass Up The Limo And Arrive In An Old School Car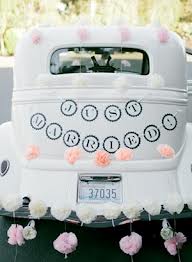 It is very traditional to have a limo present on the big day. For this wedding idea lets switch it up a bit and have a 57 Chevy or some other old school car provide the transportation. A few other cars could be older Rolls Royce, Bentley, Mustang or Camaro. Whatever your style is, this will be a unique idea for a wedding. Having a couple different older model cars transporting the wedding party to the reception would be pretty unique too!
8. Karaoke is One of the Best Wedding Ideas for Fun Couples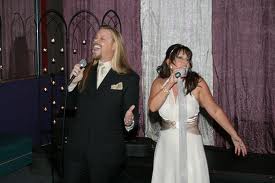 Get everyone up and ready to sing, dance with karaoke. It's one of those party games that get's everyone on the stage to have a great time. A few great songs to have on the list are 'Love Shack', 'Stop In The Name Of Love', 'Brown Eyed Girl' and 'Ain't No Moutain High Enough'.
7. Learn The 'Dirty Dancing' Dance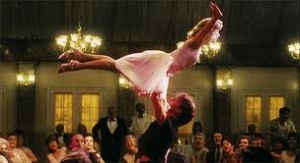 This dance comes from the very well known movie, 'Dirty Dancing'. It is a romantic story about how two people fell in love by dancing. This dance will surely be a crowd pleaser. To be warned, father of the bride may not be too impressed with it.
6. Leave A Thought Or Two In A Guest Book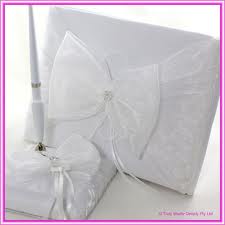 It is a great idea to have a guestbook for your guests to sign when they come in or leave the reception. They can share how they met the bride or groom, how beautiful the wedding was or anything they want. It will be a nice keepsake to have and to reminisce over, later in life.
5. Silly Wedding Photos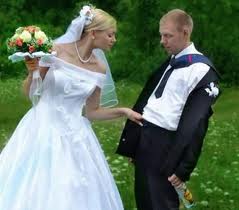 Time to get those wedding pictures done. Yes, the traditional wedding pictures are great for grandma and grandpa, but don't forget to get silly with it! This is one of the best wedding ideas if you want to be creative, be unique and most of all have fun!
4. Share A Romantic Poem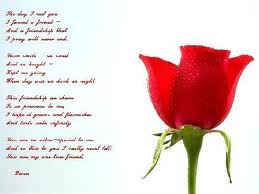 Sometimes coming up with your vows can be hard. You just don't know how to place the perfect words together to share with your partner and do it in front of family and friends. Sharing a poem that has been written by someone else that has a knack at the romantic side is a great idea. Make sure to give credit to the great poet.
3. Wedding… Surprise!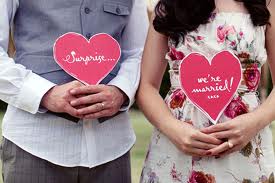 These are fun weddings that take out a lot of the hard work. You will have to set a date, choose the venue, prepare the guest list and then plan out the details. I know you are saying how is this a surprise? Well, when you send out the invitations simply change the reason to a formal party or an engagement party.
2. Say "I Do" Under The Stars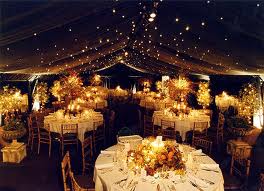 Most weddings happen during the day. Why not move it forward and have it under the stars? This is another great wedding idea that you will have to take under consideration for the older generations that may go to bed a bit earlier than the you. But, if it works out, then this will be a night to remember.
1. Best Wedding Idea of All: Have A Unique Wedding Cake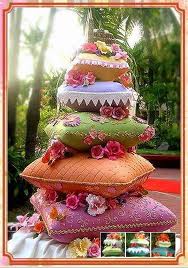 So, yes the ingredients are different, in fact since there pillows they're not edible at all, but they are unique. It is important to have something in the wedding that shows bit of your personality. Get creative with ideas. For example, interracial relationships are something that have became more out in the open. So if one is white and the other is black, then why not do a half vanilla and half chocolate cake and frosting. This is just an idea to help you open your mind to all the different possibilities and ideas for a great wedding.