Top Ten Cars to Rent For Your Wedding at Windy City Limo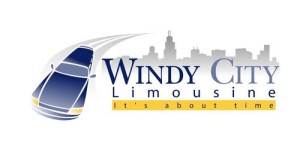 Windy City Limo is one of the biggest and best limo rentals in the Chicago area, but if you choose to go with them, you have to choose which car you want to rent from their fleet. With 5 classes of vehicles, and dozens of actual cars available, it can be difficult to choose the perfect limo or van to rent. Whether you're getting the limo service pick you up at the airport or choosing a limo for your wedding night, or finding something to chauffeur your parents around, you can find it at Windy City. You can also consider renting limo busses and vans for your guests, if you're feeling generous.
10. Town Car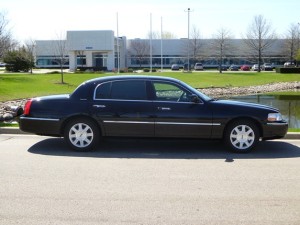 Whether you're just driving from the airport, or want a car for your parents to drive around in for the weekend, the town car is the perfect casual rental. This classy black car comes with all of the luxuries of the limousine, but in a much more compact version that's a little easier to park. Essentially it's perfect for the couple looking for a casual wedding, or for before the wedding use. Plus, you get a uniformed chauffeur for the duration of the rental.
9. SUV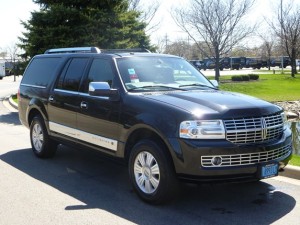 If town cars aren't your thing and you'd rather be driven around in the new government vehicle of choice, then how about an all black SUV. Like the town car, you get all of the luxuries and the chauffeur, but with the portability and parkability of a regular car. The SUV is perfect for the parents, for driving around before the wedding, and for going to a hotel from a more casual wedding.
8. Party Bus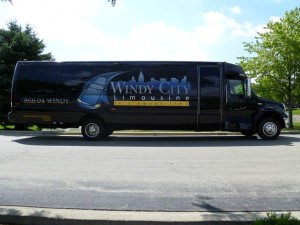 Want to have fun with dozens of people in the van? A party bus is the best way to celebrate, especially if you're having a late wedding, you can party on the way to the reception and have a lot more fun. Party busses from Windy City Limo hold 6-56 people, and come equipped with lights, music, a chauffeur, PA System, leather couch, and bar, so you can have all the fun you want.
7. Luxury Sedan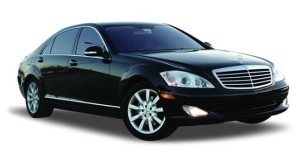 If you're going to rent a regular car then you might as well do so in style with a luxury sedan. The luxury sedans from Windy City are all black, stylish, modern, and sure to make you feel like a million bucks. Plus, the interior is all leather, so it's actually as stylish as it looks.
6. Hybrid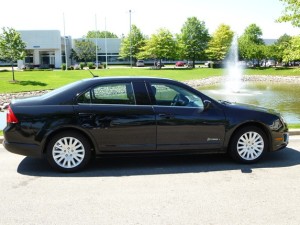 If you like the look and feel of the luxury sedan but like to go green, then the hybrid is for you. This two to three passenger town car is eco-friendly, includes all of the luxuries, and runs on 12 volt power. If you're having a green wedding theme, then this might just be your perfect rental car.
5. 56 Passenger Limo Bus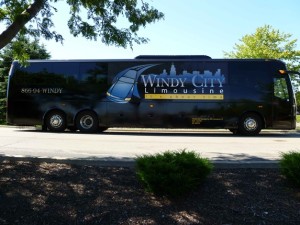 It's considered polite to transport your guests to the wedding, especially if they all have to fly in or stay in hotels. With this 56 passenger limo bus, you'll be able to transport a lot of them all at once without having to worry about having too many rentals. Most weddings have 100-150 guests, and if you fall within that range, then you can rent 2-3 limos, have it make a few trips, or rent just enough for the people who can't make it on their own.
4. 8 Passenger Limo Bus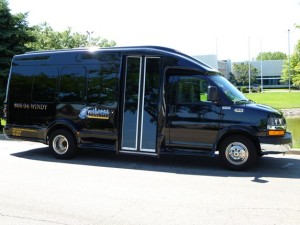 If you're just paying for transport for your family members or a few close friends, then the 8 passenger limo bus is a much more affordable way to go. This bus is considerably smaller than the 56 passenger but includes all of the same amenities, including a PA system, flat screen TV, DVD player, and separate luggage compartment so that your family or friends can ride in style.
3. 8 Passenger Limo

The 8 passenger limo is an upgrade from the limo bus because it looks a lot more classy. Plus, your friends and family get a bar, so they can show up at the wedding happy instead of miserable after sitting in a van. The limo costs more, but if you're having a top of the line wedding, then it's literally your best option.
2. Stretch SUV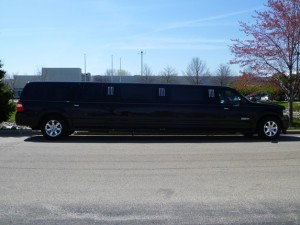 The stretch SUV is just one step down from the Monster Limo (just more road worthy) and impressive enough to wow at just about anywhere. The largest stretch limo at Windy City limo is a 6-8 passenger, but that's more than enough to get close friends and family to the wedding. If the bride and groom are traveling separately, get him the stretch SUV, and her the limo for a perfect masculine/feminine ride.
1. 6 Passenger Limo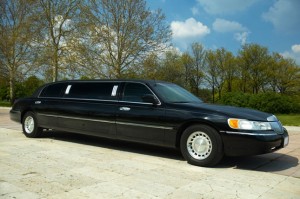 The classic limousine, the 6 passenger limo is almost always the first choice for couples getting married. This limo has all of the amenities and just enough room for the bride, groom, and their parents, making it the best option for traveling too the wedding. It's also just the right size for leaving in as a newly married couple because you won't be bouncing around in a great deal of extra space.