Top Ten Reasons to Buy a Stephen Yearick Wedding Dress
Stephen Yearick is known for his fabulous, stunning designs. He typically works with white and ivory lace to create elegant dresses that any bride would be proud to wear. Yearick himselfs says that he designs dresses with the intent of creating a story for the bride in a dress that complements and flows around her figure. Unfortunately, Stephen Yearick wedding dresses are expensive, and many brides might be wondering if it's really worth it. Here are ten great reasons to go through with the purchase.
10. You Want Your Wedding to Be Perfect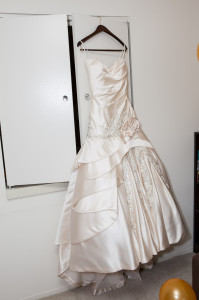 The first reason to go ahead and buy the dress is that you want your wedding to be perfect. What's a bit more money now compared to having your dream wedding? Chances are that you're already going to spend a lot, and a bit more for the perfect dress isn't going to affect matters too much.
9. You Can Cut Back on Something Else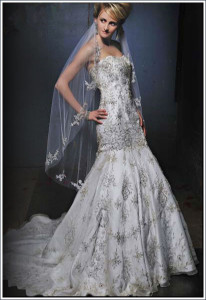 If you really have to save money then you can always cut back on something else. For example, you can save thousands by feeding your guests chicken instead of seafood, and that's definitely going to pay for your dress. If you're just having a small wedding then this isn't quite true, but chances are Stephen Yearick doesn't really fit in at most small weddings anyway.
8. Stephen Yearick is Unique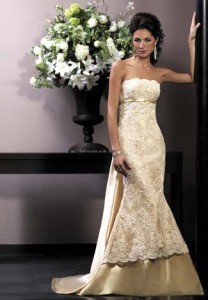 If you want something truly unique then Stephen Yearick is the way to go. His designs change every year, and many are customized to the buyer, meaning that it is rare for there to be a great deal of the same dress for sale. You won't be seeing your best friend, or your sister in law in this one!
7. You Want to Look Elegant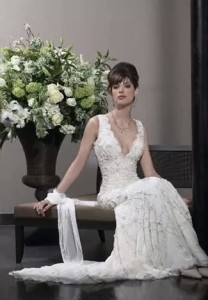 Stephen Yearick is known for creating elegant styles, so you can buy your dress knowing that you will look elegant. As a bride you have to be in a great deal of photos, and a Stephen Yearick dress will make you look sophisticated and sexy. Just look at the photos! Plus he's got designs that flatter different body shapes, so as long as you pick the right dress, you don't necessarily have to be svelte to pull his dresses off.
6. You Need a Custom Dress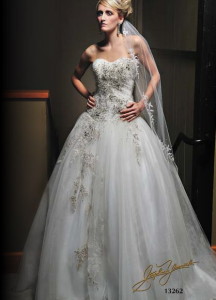 Stephen Yearick is great about customizing his dresses. In fact, many buyers get customized rhinestones or even a customized fit. If you're looking for a designer who doesn't mind changing his work to suit your needs, then you're definitely in the right place. Of course, he doesn't make completely custom dresses so you will have to keep your modifications to a minimum.
5. You Don't Mind a Used Dress
If you're really on a budget you can usually look online for second hand wedding dresses. By purchasing a dress from a season or two seasons ago, you can save as much as 75% or more on your dress. The only issue is that you have to pay attention to make sure the dress is pristine, and you have to not mind wearing someone elses dress.
4. You Love Sexy Silhouettes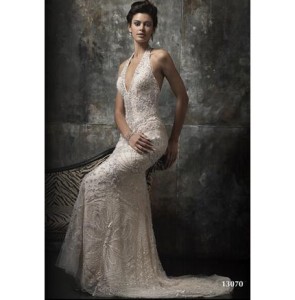 Like Silhouettes? You should definitely go for a Stephen Yearick dress. He most frequently uses a modified mermaid design for his dresses, meaning that the dress hugs the bust, hips, and waist, and then flares out just below the hips to create a dramatic and sexy silhouette. If you're a bigger gal, you can pull this look off just as well as the thinner ladies, just remember that shapewear is your friend when it comes to smoothing things out under a tight dress.
3. You Want a Classic Dress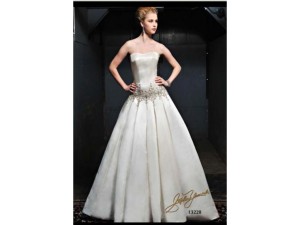 Nothing says classic wedding dress like a flared skirt, lace, and a sweetheart neckline. Stephen Yearick makes classic looking wedding dresses with a modern twist so that you get a beautiful, stylish, and traditional wedding dress.
2. It's Worth It For Something Special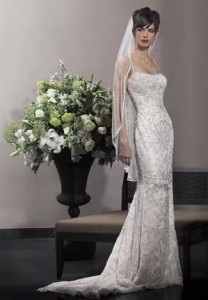 If you're going to spend money on a wedding dress then you need to make sure it's special. Your wedding is only one day, so you want it to be magical. A Stephen Yearick dress is beautiful, high quality, and perfect, it's probably worth it.
1. You Can Resell the Dress
Last but not least, if you go over your budget for your dress, you can always just sell it after the wedding. Making sure that you keep it in pristine condition during the wedding ensures that you can get a lot of your money back, meaning that it's less of an issue to spend more. Looking for a Stephen Yearick wedding dress? Check eBay, Jans Boutique, Bridal Reflections, or check out the Stephen Yearick store locator to find an option near you.