8 Tips On How To Choose Your Wedding Cake Designs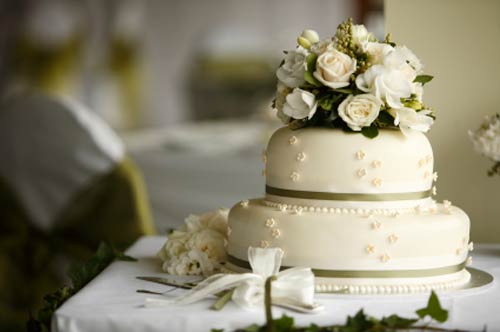 When it comes to wedding, choosing the wedding cake is one of the most exciting times for the couple. But as excited as you may be to start the process of tasting, selecting the best possible confection to display on your wedding can be a hard task. There's a whole lot things to consider – from the flavor to the size of the cake – the selection process can give you a real headache. So we're here to share the basics of what you need to know when choosing your wedding cake designs. Be sure to check them out:
1. Budget
This is the most basic consideration and admittedly, some people tend to overspend because they don't set a certain amount to limit their choices. Set a reasonable budget for your wedding cake, and stick to it. Don't worry about your budget not possibly meeting the cost of cake, because there's always room for negotiation. When you follow the budget set, it will make the process a lot easier.
2. Theme
Next to consider would be the looks of your wedding cake. Your cake designer can, of course, help you with this. Make sure to let her know the details of the wedding – like the style of your dress and the decorations you're having. This will help both of you come up with the best possible wedding cake designs to display. If you run out of ideas, try searching on the internet and make some modification to create something original.
3. Flavor
Keep in mind that you don't need to always go for traditional wedding cake flavors. Since this is your wedding, you can choose whatever you like. There are many options to choose from, such as red velvet, vanilla, caramel, piña Colada, lemon, buttercream, and of course, chocolate. In fact, you can even choose to have different flavors for each tier to offer some variety.  Feel free to play with the flavors.
4. Cake Designer
Do your homework and search for cake designers that specialize in the cake style you're looking for. Specialized cake designers know how to set-up the cake you need. If you want your cake to be filled with fruits, for instance, look for a fruit expert. Or if you want a cake with extended tiers, find someone who is an expert with it.
5. Size
Another important factor to consider when choosing your wedding cake design is its size. When it comes to size, always consider the number of people who will come in attendance. However, it would be better if you'll have a cake that is slightly bigger than what you need. This will give you a few extra slices to enjoy after the wedding.
6. The Details
Every cake has its own decoration. Keep in mind that putting a lot of embellishment could cost you more, so be wise when choosing your own. If you want to save or avoid overspending, just go with inexpensive options — like fresh fruits or flowers. You can also craft items, and pin them on the cake to make it look lovely. Avoid too much fondants or frostings, as these are expensive.
7. The Alternatives
When it comes to wedding cake designs, standard tiered cakes are not the only option. These days, dozens of alternatives are being used as wedding cakes, such as cupcakes, mini cakes, and other alternative desserts. The best thing about them is they cost much lesser than the standard ones. So if budget is your concern, you can opt for these ones. Don't feel guilty or obligated about following the tradition.
8. The Weather
Another important factor to consider when choosing your cake is the weather. If you're having an outdoor wedding in a hot summer day, avoid cakes with margarine, butter, or whipped cream as they will melt. Ask your cake designer about icing options that are appropriate for the weather.
So there you have it! Hopefully, these tips on how to choose your wedding cake designs will help you find that most beautiful and delicious cake for your wedding.
How about you? What kind of cake are you having in your special day? We'd love to hear i