10 of the Most Treasure Gifts From the Bride to the Groom
During your wedding reception, many couples choose to exchange gifts. Doing this can help to make the wedding even more special, and both parties have an extra keepsake to help them remember their special day. But sometimes, it can be difficult for the bride to know what the perfect gift is for their new husband. Below you will find our top 10 picks for gifts from the bride to the groom, gifts he'll be sure to love forever.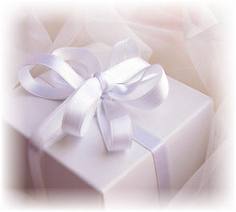 10. Personalized Money Clip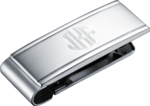 Every man needs a place to hold his money, and the modern man seems to prefer using a money clip in addition to his wallet. Most money clips can easily be engraved with the grooms initials, the wedding date, or a simple love message so that every time he pulls it out of his pocket, he has a nice reminder of his most special day.
9. Custom Wedding Photograph Frame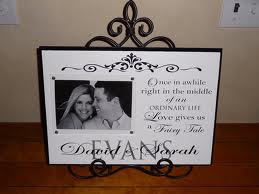 A perfect wedding gift that will remind him every day just how much you love him. Custom photograph frames are available in many styles and designs and usually include a romantic wedding picture, a love message, your names, and the date of the wedding. Your husband can then place this gorgeous reminder on his desk, or nightstand so that you are always with him.
8. Engraved Cufflinks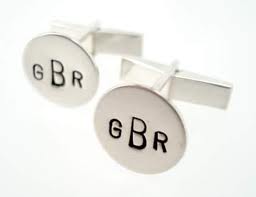 Engraved cufflinks are available in many shapes, styles, and sizes. You can choose from traditional gold and silver, or you can decide on something a little more contemporary for the modern man. Traditionally, cufflinks are simply engraved with initials, but depending on the size of the cufflinks, and where they are purchased, you may also be able to have your wedding date, or a short message engraved onto them.
7. Personalized Humidor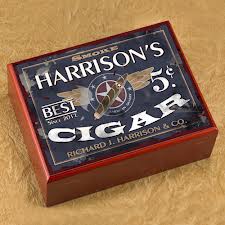 Regardless of whether your new husband is a casual cigar smoker or a serious connoisseur, he will love to receive a humidor with his initials or name on it. Many humidors are made out of a beautiful wood such as cherry, with cedar lining to help keep the cigars as fresh as possible. Depending on the size of the humidor, you can usually have it personalized with his first and last name and a message of up to 24 or more characters.
6. Custom Photograph My M&M's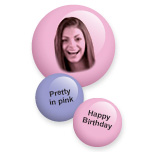 While this is not a gift that will likely be around for years to come. It is a gift that can be a lot of fun, especially if your groom is a chocolate lover. With the customer photograph M&M's, you can have both yours, and your grooms faces put on a pack, or box of M&M's, and you can have a short, personal love message printed onto the back of the candy.
5. Wedding Golf Balls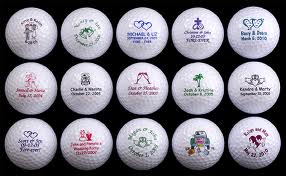 Is your groom an avid golfer? If so, this is the perfect gift for him. These wedding golf balls feature two intertwined hearts, and can be personalized with the names of the bride and groom. This gift is only available in packs of three golf balls, and they are only available as white balls, but that makes the personalization easier to see.
4. Tuxedo Bottle Cover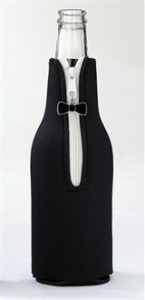 This is an ideal gift to give your groom at the beginning of your reception. While he is dressed up in his tuxedo, you can also dress up his beverage to match. This bottle cover is made of neoprene to help keep the drink cool, and is designed to look like a tuxedo, complete with a silver plated bow tie charm as the zipper pull. This bottle cover is 7.5 inches tall and will fit most regular size beer, and other beverage bottles.
3. Half Yard of Ale & Decorative Stand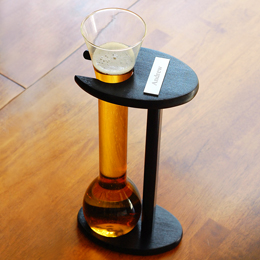 This is an unusual and unique gift that any groom will love. A half yard is a 32oz unusually shaped ale glass that comes with its own dark wooden stand. This groomsman gift comes with a silver plate with adhesive backing. The plate can be engraved with initials, names, or a custom message. Because of the adhesive backing, you can then stick it to either the half yard itself, or the wooden stand.
2. Leather Watch Case
Most men don't usually wear much jewelry, but many men do like watches. Making this leather watch case a perfect gift from bride to groom. This gorgeous watch case can store up to eight watches in one place With one large, and four smaller pillows, it could also be used to store other jewelry such as necklaces, bracelets, and cufflinks. This watch case is available in both brown and black leather so can be purchased to suit any décor and taste.
1. Personalized Keepsake Watch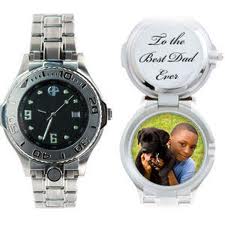 Most grooms will love a personalized watch, but why not take it one step further with a personalized keepsake watch. These watches work in a similar fashion to a ladies locket. With most the face will usually open to reveal a compartment inside for a photograph, lock of hair, or other personal keepsake. The back of the watch can also be engraved with names, wedding date, or a personal message of your love.